Path // www.robertfrederick.co → blog → archive
Archive
---
2016
December, 2016
November, 2016
October, 2016
September, 2016
August, 2016
July, 2016
June, 2016
May, 2016
April, 2016
March, 2016
February, 2016
January, 2016

2015
December, 2015
November, 2015
October, 2015
September, 2015
August, 2015
July, 2015
June, 2015
May, 2015
April, 2015
March, 2015
February, 2015
January, 2015

---
December
4 December 2016
The Carrier deal by Trump and his transition team (even before taking office?) has me angry along with Sarah Palin about cronyism, especially at the expense of we tax payers.
It's an editorial cartoon—not a comic, not funny—and yes, I'm offended by what I drew. But I drew it nonetheless. Please share.
I hope every Elector sees it.
Indiana—where the Carrier plant is—is where I was born. I did this drawing out of care for my country.
For those of you in the military, past or present (including my brother and father who both served in the Navy), I thank you for your service. I also appreciate that sometimes the jokes I've heard from some of you in the military have been a bit crude. No offense was intended in putting the crude joke in the mouth of a sailor.
Indeed, I drew this as being on an aircraft carrier for the obvious illusion to the Carrier company, but also because I wanted the F-35 (Carrier is a division of United Technologies, which also makes Pratt & Whitney engines, so there's thought that the company's military contract for those engines might not go through if Carrier had not stayed put in Indiana). I also chose a particular aircraft carrier, 76, which is the U.S.S. Ronald Reagan -- a legacy Trump is trying to tap into but which Sarah Palin, of all people, spoke out against Trump. I guess she won't get the appointment to the V.A..
So, this is a lot of text to go with a drawing, but if a picture is worth a thousand words, maybe the few hundred I've written here won't distract too much from the message, but will help to make sense of the artist's motivation in making it.
---
November
30 November 2016
I published the latest episode of The Conjectural today. With this past November's election, all of a sudden in America, it's a strange time for science and for journalism. I spoke with Dr. Kiki Sanford, host of This Week in Science, about her work as a science translator and how that's going to change.
Guest
Transcript coming soon.
28 November 2016
Thanksgiving is over, so the Christmas season is upon us.
For me, that includes a lot of singing Christmas music, which our choir, Bel Canto Company, did this evening in Burlington, North Carolina. We were joined by a choir from Western Alamance high school, which sang three songs after which we joined together to sing a very famous song by John Rutter (under whose directorship I got to sing last year): What Sweeter Music, this rendition done by King's College Cambridge reminding me very much of when I was a boy soprano in Tulsa.
'Tis so good to take time to be artistic. There are a lot of titles I take, but few I enjoy more than that of artist. As difficult as it is sometimes to do well, it is worth every moment to share beautiful music.
24 November 2016
This year, there is a lot to be thankful for.
In particular this year, I am thankful for my family of origin for who they are, who they helped and help me to become and be, and I am so thankful that they could all find the time to come visit.
Yes, we hosted Thanksgiving at our house.
I'm thankful that everything went off without a hitch, and I now so much better appreciate how much effort it takes to host the family for a visit. This seems to be the way of things, though isn't it—you only truly understand something once you experience it yourself?
16 November 2016
Here's a drawing I did last night of Myron Ebell's place in the history of the evolution of doubt (at least in Western civilization). Why does it matter? He's President-elect Trump's choice to lead the transition involving the EPA, the organization responsible for helping curb business activities so that the air is clean enough to breathe and the rivers are no longer catching on fire in this country.
No, when it comes to the "commons," we should not "trust the market" to self-regulate. History has shown us that the free market, without regulation, only leads to a "tragedy of the commons."
14 November 2016
Just spent the past weekend in Atlanta at the annual Sigma Xi meeting, where I participated in a panel and took a lot of interviews. One of my favorite sessions was the STEM Mixer, in which people spoke with one another at pre-assigned-to-topic tables. I did a little drawing of it based on some of the discussions I overheard.
9 November 2016
My fellow Americans have greatly surprised me twice this century. The first time, with the election of Obama, I was inspired and hopeful. The second time, with the election of Trump, I am shocked and still reeling.
I won't be filling up my blog with political posts, for the most part, but will be responding more publicly and regularly on Facebook. Indeed, I might have to accelerate my response to what has felt like—and I don't know because I've never experienced one before—a calling.
What am I feeling called to do? Become a politician.
7 November 2016
"Politics aside, you can't unequivocally deny scientific results," I argued. We were discussing anthropogenic climate change.
"Go take a long walk down a short pier," came the reply.
When taking someone's suggestion to go for a long walk down a short pier, it's worth considering the location and time of year.
I chose Minnesota in wintertime. Turns out, a person can walk on water, and like I'd been taught in elementary school, I tested my hypothesis three times before making that conclusion. There are caveats.
(Continue reading at AmericanScientist.org.)
5 November 2016
Volunteered to be a poll observer and saw democracy in action.
It's curious, but to be a poll worker, you have to be approved of by one of the two parties—Republican or Democrat—as the expectation is that you'll watch out for the other party's shennanigans. An unaffiliated, independent like me evidently isn't expected to want to look out for the election itself, or the shennanigans of either party or of people generally.
I think this is certainly a part of the problem of politics in America: participation is mostly through parties, and even the rules are set up to de-value the contributions, nay, even disallow them, of independents, of which there are more of in North Carolina, I understand, than of official members of either party.
This evening, through serendipity I gather, my experience of the day was affirmed by an independent filmmaker's film about the civil rights movement in High Point, NC, called "The March on an All-American City." High Point was part of the Civil Rights Movement of the 1960s and had the first lunch-counter protests by high-school students who were inspired by the lunch-counter protests just down the road at the now famous Woolworth's in Greensboro, NC.
The content of the film and the experience of in the largely black audience helped further cement this morning's ruminations that there are many rules set up to de-value the contributions—and even the votes!—of others, and, sadly, we need constant vigilance on these matters.
---
October
31 October 2016
Even with the NASW annual meeting going on, I published the latest episode of The Conjectural today. It's based on a press conference I went to featuring a scientist talking about how learning about some sciences can better be done through literally being moved by forces described by science and math. Such forces literally moved me to having faith in science.
As always, it's another experiment in storytelling. Have a listen — I think you'll like it.
How being moved by science also moved me to become a person of faith.
Speaker
Download a transcript.
28 October 2016
ScienceWriters 2016!
I've come to San Antonio for the annual Science Writers meeting -- a joint meeting of the National Association of Science Writers (of which I am a board member) and the Council for the Advancement of Science Writing.
This is my tribal meeting.
It gets busier and busier for me, though, and this time around I'll be taking over the role of the organization's treasurer.
Below, I'll post my "notes" in whatever form they take from the various sessions and talks I attend. A picture, as they say, is worth a thousand words, and so my notes will convey at least that much each, right, if they're drawings?
First session I went to was titled "How to increase your social media reach when you're a one-person shop" as indeed, while I do get occasional help, I'm a one-person shop at American Scientist and formally in charge of all social media efforts. The number-one bit of advice? Get others involved. Check.
The second session I went to was titled "Writing when you have a strong opinion" and there were lots of stories of strong opinions and strong opinions themselves, so I captured pretty much what the advice was as it came in snippets.
The third session I went to was titled "Byline Counting project: Data and solutions" and was predicated on the following (from the description):
In science journalism, men outnumber women on mastheads, awards, and compilations. But we wanted to know: what about magazine articles? So we counted.
For certain, though, women outnumber men in science journalism, in people organizing/moderating/participating on the panel, and those in the session itself. Curious, though, in my own self reflection of my drawing, I found I captured more of the men's quotes than the women's -- a fact I will explain by saying that there were only three panelists and two of them were men.
For the fourth and final session of the day of NASW workshops, I went to "Hit the streets: How to bring non-scientists into science stories," which doesn't so much represent my world of science storytelling right now, but certainly did in my earlier years of working for the NPR network. Still, I'm exploring with storytelling and knew most of the panelists, and they're people traveling far and wide (hitting the streets in multiple countries, as it were) for their stories, so I wanted to hear how that differed from my own experience, which it most certainly did.
For the CASW portion of the meeting, I pretty much limited myself to one drawing a day so I could really make a nice drawing. The first day, I focused on the science, particularly, of what I was hearing, and all the thoughts the various talks brought up in my mind, so I imagined what I was experiencing is what others were experiencing, too.
On the second day of CASW briefings, I brought in an element of the previous night's party -- nitrogen-cooled margaritas, which probably left a few of the participants wondering the next day if they really heard right that there was both talks about dinosaurs, lizard sex, and the Juno mission.
A grand meeting overall, and so happy to be on the NASW board and see so many of my colleagues now running for and joining or re-joining the board, too -- people I've known a long time -- including Kendall Powell, Alex Witze, Hillary Rosner, Jill Adams, Siri Carpenter, and Laura Helmuth.
13 October 2016
Hungry Little Beasts
A low-emission method of combustion is full of puzzles and potential.
With the power of both tornadoes and fire, few things are more destructive than a fire whirl. Even in the safe, controlled environment of the lab, fire whirls can cause mishaps: "We burned down our equipment and were set back six months in the experiments," says Elaine Oran about the one—and only one—time her colleagues and students added a little too much fuel to their fire-whirl experiment.
(Read the rest of the story at American Scientist.)
---
September
30 September 2016
I published the latest episode of The Conjectural today. It's based on a press conference I went to featuring scientists talking about what we see and how it influences our abilities, our choices, and our actions. In particular, it's about guns, and how having a gun in your hand makes you see guns in other people's hands, when you have to decide quickly. It also features a clip from the movie "Men In Black" and plenty of sound effects. As always, it's another experiment in storytelling. Have a listen — I think you'll like it.
In this show, a story about how your handedness can influence your choice and so, quite possibly, influence your vote
Speaker
Download a transcript.
27 September 2016
I'm sure someone thought this was funny.
If you're unfamiliar with the genre of the stick-figure family, this is a set of decals that people put on the back of their cars to show the numbers and very often the favorite activities of the family: dad is pictured with golf clubs, mom with a tennis racket, kid one with a soccer ball, kid two with a football helmet. It's pretty innocuous stuff.
I've seen decals of T-rex dinosaurs chasing such stick-figure families and all kinds of different representations, cutsy and mean. But this is the first one that is unapologetically angry.
It's troubling, but with one of our potential political leaders spouting hate and anger at others, I've been noticing more and more anger spilling over into areas that I've never seen it before, such as with this genre of stick-figure family.
Perhaps I am naive, but it seems to me that if you don't care—or indeed, think no one cares—about something, then you truly don't care about it. You don't want to murder it with a chainsaw.
17 September 2016
In an antique shop out in western North Carolina today and saw this but couldn't make much sense of it. It wasn't for sale, and the place wasn't a sandwich shop, but at one point someone printed it perhaps for advertising purposes.
I admit I probably end up making meaning out of what might actually be nonsense, and no doubt I can overthink things at times. But better, I think, to overthink than to underthink, at least in most situations...!
---
August
31 August 2016
I published the latest episode of The Conjectural today. It's based on a press conference I went to featuring scientists talking about what we see and how it influences our abilities, our choices, and our actions. In particular, it's about guns, and how having a gun in your hand makes you see guns in other people's hands, when you have to decide quickly. It also features a clip from the movie "Men In Black" and plenty of sound effects. As always, it's another experiment in storytelling. Have a listen — I think you'll like it.
In this show, a story about how your ability to act can change what you see.
Interviewee
Download a transcript.
27 August 2016
Not really rehearsal... re-"see"-sal.
My current choir, Bel Canto Company, started rehearsals this week, but today, there was no singing, just photographs.
It isn't often that I'm the one in front of the camera, but I did my best, like a performer should.
21 August 2016
Other perspectives.
Went to a different market today. It's all the further I had to go to see another perspective, whether the vegetables in the bins, the brands on the shelves, the cuts of meat in the deli, or the toys for kids' parties.
Growing up, sure, I went to parties where there were piñata's to hit and candy to score. But they never looked like superheros or Disney characters. That never would have made sense to me... as a kid.
Thankfully, I survived to adulthood, and can appreciate other perspectives now—maybe not understand them—but appreciate them nonetheless.
15 August 2016
Toys, now trash.
On a walk, I came across this collection of toys set out with the trash. It really surprised me to see what probably had been very expensive toys set out to be discarded. I imagine there were fairly substantial batteries in them, too, powering the little vehicles, as I did not see any pedals.
The family in the house had just moved out, apparently, and the little children probably had grown too large for these toys to make them want to take them with them to their new home. So it was probably the last thing on the parents' minds to take the time to find new homes for these toys or hold a garage sale or some other means of passing along these toys to someone else. So, they just left them by the side of the road to be picked up either by a stranger passing by or, if not before the next time the trash was collected, then they would find their way to the dump.
12 August 2016
Tugging at Hearts
Proper heart-valve development requires cyclic mechanical loading.
To watch hearts develop, biomedical engineer Jonathan Butcher of Cornell University pioneered a method in 2010 to grow chicken embryos outside of their shells. Since then, his lab members have cracked open thousands of fertilized eggs, carefully placing three-day-old embryos into egg-shaped hammocks made from clear plastic film.
(Read the rest of my story at American Scientist.)
6 August 2016
Heading home from a week's vacation with the family to Yellowstone National Park—the world's first national park, celebrating its 100th birthday this year—we had to stop by Grand Teton National Park, too, of course.
It was a great trip, spending time together, visiting the sights and hiking through them (equipped with a bear whistle too, of course). Most of the sights were conveniently near the set of roads built through the park, like this hot spring. The color is this kind of blue because of the minerals deposited in the deeper water. Where it's shallow, it reveals more of the minerals, such as sulfur, which is why Yellowstone got named "yellow," I understand.
I did not mean the word "conveniently" to be tongue-in-cheek, because while the roads were quite clearly set to visit the sights, even in the twenty-two years since the last time I visited Yellowstone, some of those sights have changed sites They've moved, literally. Maybe only a few meters, maybe a few dozen, but they've moved. And I'm sure there are new sites with sights that have no roads to them. The whole park is, after all, sitting atop a super volcano's cauldron. So while I was pleased to be with family and happy that we could all gather here to take in the wonders of our planet, I admit I did feel some relief upon leaving an active but dormant volcano that, the last time it blew, shot rocks as far away as Iowa. Of course, that was over half a million years ago, but that could mean its ready to blow again, right?
Can't live afraid. And the next family trip is already planned... to the site of another volcano. Thanks for the great trip, family!
---
July
31 July 2016
I published the latest episode of The Conjectural today. It's based on a trip I took last weekend to the Gray Fossil Site near Jonesborough, Tennessee. As always with these experiments in storytelling, this one is new. I think you'll like it.
In this show, a story about a source of discoveries about our past... for the next 16,000 years.
Interviewees
Shawn Haugrud, East Tennessee State University
Jarod Duckworth, a high-school student
Download a transcript.
27 July 2016
Here's what the DNC is offering at its meat market.
23 July 2016
Welcome to the Miocene!
Discovered during a road-construction project, the Gray fossil site in Tennessee is America's home to the richest collection of fossils from the Miocene era, which was about 5-20 million years ago: a time when aligators were here, along with red pandas and saber-toothed cats.
My visit here is part of a trip I'm on with some folks who are interested in storytelling. Learning more about science and storytelling in one trip? Sign. Me. Up.
18 July 2016
It's time for Jeopardy! Or is that RNCParty?
9 July 2016
More Hot Rocks!
Spent the weekend camping and hiking around Stone Mountain State Park, which despite the title of this post being about "hot" rocks was actually quite pleasant once we got to the top. Pictured here, I've just climbed the steepest part of the trail, which included lots of steps, and that's why I'm hot. Shortly after reaching the summit, though, the breeze blew us dry and we stretched out under the shade of a pine tree and took a nap.
It couldn't have been better, really, except that our dog nearly went over the side of the mountain trying to catch a rabbit.
Lesson learned: even complex, dog-luring life is present everywhere on Earth, and even atop an enormous hunk of granite.
8 July 2016
(Feeling conflicted about technology.)
4 July 2016
This is a joke, right?
Happy Independence Day. With a bit of spare time thanks to the holiday, I'm now considering a curious piece of mail that came in from the state government while I was away on OKFreewheel in June. It's a letter that states that my tax form, which I filed in April, could not be processed.
The reason, it turned out—even though they had certainly cashed the check—was that there wasn't a ".00" were missing from the form. This might make sense if, indeed, the tax form doesn't also require you to round to the nearest dollar!
You get only one guess here who is at fault, according to the state.
---
June
30 June 2016
I published the latest episode of The Conjectural today. It's based on a press conference I attended at the annual AAAS meeting that I went to in February. There was a lot of frustration about the topic, but being frustrated doesn't mean not reporting the news.
In this show, a story about the illegal ivory trade, poaching elephants—which are in serious decline—and telling science stories differently.
Speakers
Download a transcript.
19-25 June 2016
OKFreewheel!
Twenty-five years ago, a friend and I rode our bicycles from Texas to Kansas through the thick of the state of Oklahoma. This year, we've done it again.
It's part of a larger event called OKFreewheel, which organizes and marks the routes, provides refreshment stops along the way, and carries your camping gear from site to site. This picture was taken the morning of day 2, and I'm ready to go!
I got a lot out of this trip, from meeting new people, reconnecting with my friend, seeing and having several conversations with a long-lost friend with whom I was really close at one point in high school, and even sharing some time with extended family—that's both personal and private, though. But the most important aspect of this trip other than the family visit came from having time on the bicycle alone, clearing my thoughts, and just experiencing the ride.
I came back to myself after each afternoon's shower, which was AMAZING.
Back at the airport, I snapped this picture of the the multiple-time-zone clock, noting how it was a little off. These kinds of things, if you consider them for long (like the statue is forced to do), can be like focusing on the worn-out condition of your camping gear instead of on all the trips you've enjoyed with it outdoors, or complaining about the poor condition of the road rather than enjoying the view it affords. In other words, I've been reminded by this trip to just experience Life for what it is, not judge it for what I think Life ought to be.
11 June 2016
Go climb a hot rock.
It's a hot day in North Carolina, and I'm in training for a bicycle trip across Oklahoma later this month, so I decided today to take the time to go for a couple-hour hike and make sure I'm prepared well for exercising in the heat.
I came away from the experience, however, aware that being too well-prepared, as I was on this hike, can make other people cranky: not being completely soaked with sweat nor dragging one's feet at the top of the hike can have the effect—particularly among younger people who are not in good shape—of making others do such things as grumble and ask 'Why are you so happy?' rhetorically, because they certainly did not take well to cheerful replies.
4 June 2016
One hundred years old.
When this woman was born, America hadn't entered World War I. Think about that for a minute. Then pause and consider everything that's happened since that she's witnessed. A life so full, and this woman's life—you have no idea—is very full. She was born in Lithuania, dealt with Soviet and Nazi soldiers staying in her house, spent time in a deported person's camp, immigrated to Colombia, cleared the worst snake-infested land to grow food on, and after 8 years there, finally moved her family of five children to the United States. Of course, the story doesn't end there, but just a new one begins as an immigrant having to learn yet another language. It's a wonder just to think about it all, and I'm so glad she led the life she did. You see, her life is very important to my own because she's my spouse's grandmother.
I was very happy to attend her 100th birthday celebration, and am delighted to have gotten to know her a little bit over the years.
We met when she was 76, though I couldn't have guessed it at the time. That's because when we hugged for the first time that summer of 1992, she picked me up.
---
May
31 May 2016
I published the latest episode of The Conjectural today. It's based on a press conference at the annual AAAS meeting that I went to in February. The briefing was all about the effects of noise on children and adults, but what fascinated me most was about how noise may affect premature babies, and how it sounds inside the womb. I tried to create a bit of what researchers think that sounds like.
I hope you'll listen. I think you'll enjoy it.
In this show, a story about the effects of noise on children, from preemies in the hospital to kids learning in the classroom.
Speakers
Download a transcript.
27 May 2016
This is North Carolina.
It is a state that has a complicated relationship with history: the "Tarheels" were either great at defense or horrible at advancing, depending on which historian you read. But they are celebrated, for either interpretation, by people who may or may not know the other interpretation, or even if they know, they may not care.
And sometimes they care not to know.
This flag, people display it alongside the U.S. flag—they tell me—because their troops are worth memorializing, too. It symbolizes independence for some, a kind of pride for others, still others just like The Dukes of Hazard television show and the car, the General Lee. They don't get—it's not obvious—why others get so upset at seeing this flag, a symbol of a failed revolution is all it is to some, or they think that's all it should symbolize.
For failing to recognize another's position, or caring not to, or insisting on one's own position, we tend to all leave one another alone, generally, as there are enough like-minded people to share our views, whatever they may be... except for me and others like me, walking around and asking questions.
It's not always safe to do so. I feel safer, though, doing so with my black dog along: she adds to the complex picture I present and softens people's moods. She is otherwise no protection at all, but that protection she does offer certainly has been enough.
14 May 2016
Beach Trip.
Time for a getaway to the beach with friends—a long weekend with surf, sand, sunshine, good conversation, delicious food, and strong drink. Taking time like this is especially important to living life as one chooses, which includes celebrate things like the end of the school year—especially the end of the 5th school year for an associate professor (pictured here, with me)—and I am very proud of her choosing her own life's direction! Of course, while I'm happy for her, I'm also happy for me: she chose and continues to choose to share her life with me, and for that, I celebrate, too!
10 May 2016
(Another potential consequence of HB2: a sickening abuse of state power.)
9 May 2016
Curiosity.
I found this dangling from a tree. But it isn't a Liquidambar styraciflua—sweet gum ball tree—it's a small oak tree. And this doesn't really look like a sweet gum ball fruit or seed, either, but like it could have been a sweet gum ball fruit/seed before it was wrapped by a caterpillar in the start of a cocoon. But what the heck is it doing on an immature oak tree?
Nature is very curious.
Curiosity about human nature.
I have no idea what this is.
Obviously, someone made it.
Then someone used it, or used part of it.
Then someone discarded it or the remains of it.
Then I found it, and arranged it to look like a flower.
And snapped a picture.
All while holding on to a dog.
5 May 2016
Kasich drops out.
---
April
30 April 2016
I published the latest episode of The Conjectural today. It's based on am interview I had with a researcher who studies tornadoes for the government, and what his data is showing about how the tornado season is changing, or may be changing, and why.
I hope you'll listen. I think you'll enjoy it.
In this show, a story about nature's most violent storms and how they've changed over the past forty years.
Guest
Download a transcript.
19 April 2016
Lots of cats.
I probably could have gotten a picture clearer
if I had been nearer.
But they probably would have all run away
even if I told them to stay.
But no, the unclear picture is a fog
because I was in the midst of walking the dog.
And she pulled.
(Good thing I don't make my living writing rhymes.)
16 April 2016
Spring concert conclusion.
There are seldom occasions when I enjoy sampling four desserts—let's say it's 1% of the time. There are seldom occasions when I wear a tuxedo—let's say it's 1% of the time, too. So the combination of the two events is truly rare—a multiplication of the probabilities of each event happening on its own: 1% of 1%. That's 0.01*0.01 = 0.0001 or 0.01% of the time. Or, in words, "one in a thousand."
So that's around once every three years.
Simple calculations really aren't that difficult when you think in terms of desserts and tuxedos. (But it's got to be rarer than that..., or maybe I should just do it more often.)
5 April 2016
It has come to my attention that these various products in our home include chemicals that are known endocrine disrupters, which means they affect one's hormones. Daily application of these—whether in moisturizing body oil, sunscreen, makeup, etc.—means continuous exposure to chemicals that penetrate the skin and literally change a body's processes.
I'm not one to smear stuff on my body, generally, except for the occasional sunscreen. But I don't live alone.
Doing a little research on one of the most common of these chemicals, propylparaben, is like diving down a rabbit hole: there's a whole world of people who have known about this chemical for some time, encouraged research on it, spread the word about the research results, and even tried to get this chemical (and many others) out of American-consumer products by prompting regulation via the U.S. Food and Drug Administration. They've not been successful, even though it and many other such chemicals have associations to cancer: propylparaben, for example, has been found in breast-cancer tumors (it's an association, not causation, but still). Many of these chemicals have already been eliminated from the ingredients of such consumer products in Europe, where such regulations may be a little easier to pass—or at least that's always how it's seemed to me to be.
So there's nothing about these kinds of products that require these particular chemicals to be in them. Indeed, many of the offending chemicals are just to extend the shelf-life. They're preservatives. So why aren't we seeing change in the U.S.?
I don't know, but it seems like a good story to pursue except that it's already been done. But only at a superficial level—skin deep, one might say—as the reporter doesn't ask the question about why those U.S. regulations exist in the first place and what's keeping them intact.
For me, anyway, all this stuff is headed into the trash and recycle bins, including my sunscreen. I'll go find one that I could buy in the European Union.
---
March
31 March 2016
I published the latest episode of The Conjectural today. It's based on a press conference at the annual AAAS meeting that I went to in February. The briefing was all about the results of some polls and what Americans knew about science, but it was far more interesting to me that polling is so..., well, conjectural.
I hope you'll listen. I think you'll enjoy it.
In this show, a story about the science of taking the public's opinion.
Speakers
Download a transcript.
23 March 2016
An editorial cartoon I drew last night because I learned Senator Cruz thinks climate change is a religion (i.e., he says you can't prove it wrong because the climate is always changing(!)) and Trump thinks climate change is a "hoax." So I set Trump's message against Cruz's to suggest that Cruz's climate-change religion is a hoax.
20 March 2016
Embracing contadictions.
It's Palm Sunday on the Christian calendar, but the decorations are in anticipation of a much different event. The search for Easter eggs (quite easy at this house) laid by a rabbit combines multiple references to common fertility symbols. Mixing the celebration of arguably the most important holiday in the Christian calendar with a kind of fertility ritual never has made much sense to me in the way, say, that Christmas combined with the gift-giving tradition embodied by Santa Claus (a.k.a. St. Nick) has. And the life-after-death explanation I've heard along with other explanations for treating Easter this way seem to embrace contradictions as if there's nothing to them.
That makes it unusual except that the Christian religion depends on these contradictions as literally matters of faith.
But think about what is reported to have happened from Jesus's perspective: he knew that it was just the pain of (likely a horrible) death that he'd have to endure, not the end of his existence (or, what's worse, an eternity in Hell) in giving himself up to the Roman authorities. This suggests a different understanding of what it means to "die for humanity's sins," which itself is also a contradiction as, frankly, if you know you're the Son of God (or indeed are the Son of God), is not such a big deal: it'll be over soon and when you come back (to life) you'll get to impress everyone and even say 'See, I told you so' to any of your doubting disciples.
Maybe that's why people put chocolates inside of Easter eggs and enjoy chocolate eggs filled with egg-looking centers—to teach others that embracing contradition is delightful.
Of course, it isn't always.
But it suggests why my experience has been that fundamentalist Christians are the least likely of Christians to be persuaded by arguments (including, say, scientific evidence) that is in conflict with their beliefs: those are contrdictions they're ill-prepared to embrace as such contradictions between scientific evidence and religious faith cast doubt on the religious contrdictions they've embraced.
I've reasoned through this before for myself, and it's good to remind myself of these arguments for understanding how and why people behave the way that they do. But I've never thought of applying it to Easter's at-first-glance-incongruous pairing of fertility with death/re-birth. Such reminders and seeking further understanding is useful to me as it's likely always going to be the science communicator trying to understand the fundamentalist, not the other way around.
15 March 2016
On the value of asking pointed questions.
Voted today. Then I snapped this picture. By that time, I'd almost completely forgotten that there was this new law on the books in North Carolina that required certain forms of identification in order to vote. Mine wasn't checked.
I'd almost completely forgotten even though the law had a chilling effect on myself and my spouse. Earlier, we had scurried around the house looking for various forms of identification beyond our drivers' licenses because they still showed our old North Carolina address (we moved recently). When I got to the polling station, I had my license, old and new voter identification card, and passport with me. None of them were asked for. I simply held them in my hand when I said my name to the polling volunteer.
Such a pleasureable process, voting, and being so proud to be living in a country that does it, I was all smiles after. A reporter then asked us about the process and whether it had gone smoothly. Thankfully, my spouse was reminded and had more than one or two eloquent things to say to the reporter about the new voter-ID law and our distaste for it. But we did not mention the chilling effect it had on us. We did not pull out our various identification cards that we had gathered and show them to the television camera. I did not say that my ID had not been checked. Part of me wishes I had. But no, I did not wish to become a 90-second story for the day-of news.
Had the reporter asked, though, I certainly would have said what had happened.
---
February
28 February 2016
I published the latest episode of The Conjectural today. It's a story about the Amazon rainforest, which scientists think will either dry up and go away with climate change or remain much like it is (assuming we humans don't slash and burn it all down). To figure which of the scenarios is more likely, the researcher is spending your tax dollars (NSF funds) to do some experiments. The results—as yet unknown and only first to be released in 2018 (with verification to come after that)—could profoundly affect policy.
I hope you'll listen. I think you'll enjoy it.
In this show, a story about the world's largest rainforest, and how scientists don't really know what will happen to it with a warming climate.
Guest
Scott Denning, professor of atmospheric science at Colorado State University
Download a transcript.
12-15 February 2016
Wonder, beauty, complications, love: reflections from this year's AAAS meeting.
My second greeter at the annual meeting was this deer outside my hotel window. A whole family of them was feeding near the Rock Creek Park behind the hotel, perhaps sensing the snow that was soon to fall after a few warm days had perked up the grass. Other than surprising a young doe in the midst of a run, feeding a somewhat tame deer at a temple in Japan, and lightly tapping a deer having slammed on the breaks on a freeway to avoid killing one in Indiana (the impact did crack the headlight, but the deer scampered away), this was the closest I'd ever come to these beautiful creatures. Turns out it was predictive of the meeting I was about to have.
To my way of thinking, people are the most beautiful creatures on this planet for all of their complications in mind, spirit and capacity to express them (however imperfectly), and at this meeting I got to know a few people a little better, getting a little closer. Sometimes it was in celebration over a colleague's win of an award, and it mattered not one whit that we would pose together as a group in front of a set of bathrooms (a fact lost on us until several others pointed it out well after the fact).
Sometimes it was with libations (a curious term regarding the pouring out of a drink as an offering to a deity), which often makes the tongue looser for expressing one's own true feelings, including that of gratitude to others for being in one's life. These are tribal meetings for me, where I share time and space with those who perhaps are most like who I have chosen to be—employing all of my skills, talents, and abilities in an effort to live a whole, full life.
Sometimes it was in dancing and even being silly—rather than talking deeply—as we did at the science writers' party held at the National Press Club. Getting a picture as this in such a venue invites one to emulate those who normally would be behind a podium. But having danced, all I really wanted to do was smile, which is what my friend and colleague wanted to do, too.
The snow did eventually fall in earnest, and I found myself driving ever so slowly home from the annual conference, stopping at the Welcome Center to Virginia (the state for "lovers") for a break and noting how the Virginians curiously use leaf blowers to clear the sidewalks of snow (does that make it a "snowblower"?). Wonderment at the inventiveness of people, the thoughts others have, the science they create that I'd read about, heard about, thought about, and enjoyed learning more about at the meeting—everything from the science of public polling to the latest on neutrinos, climate change, dark matter, biological processes—that is why I go to scientific conferences. It's why people are the most beautiful creatures on this planet for all of our complications in mind and spirit.
Back at home, I had of course returned with a gift for the true love of my life: the most beautiful and complicated person I have had the pleasure of getting to know. Of course I believe that each person is as complicated as another. But this is the person who most encourages me to share all of my complications and accepts them, whether they make rational sense or not. And for that reason, I can be more than just a mind that's interested in science. I can be a heart that knows and accepts the limits of the mind's abilities and capacities. Science is not everything, by any means, and I believe Life is much more than the sum of our parts.
It was a good meeting, and I am happy to be home.
7 February 2016
Heading to Washington, D.C., for the annual AAAS meeting.
This year, it's going to be a bit different. I'll be attending on behalf of American Scientist, and while I'll still be recording interviews, this year I'm also going to be talking with scientists about their hypotheses, too, which may be only at the nascent stage. It's for a new column that the magazine is launching called, appropriately enough, "Hypothesis" (and yes, indeed, it sounds an awful like The Conjectural, doesn't it?)—here's a link to the first article: Angiogenesis, Aging, and Alzheimer's Disease.
I'm also going to be taking over the magazine's "Sightings" column, which features an image as the launching point for a short article—an image that draws a viewer in and takes a little effort to understand. Here's a link to the latest: The Historic Turns of a River.
So, in addition to covering the conference as a journalist—recording interviews and the like—I'll also be making introductions with scientists to the types of articles the magazine is looking for, as well as hoping to find scientists producing images that fit the "Sightings" style.
Looking forward to it!
---
January
31 January 2016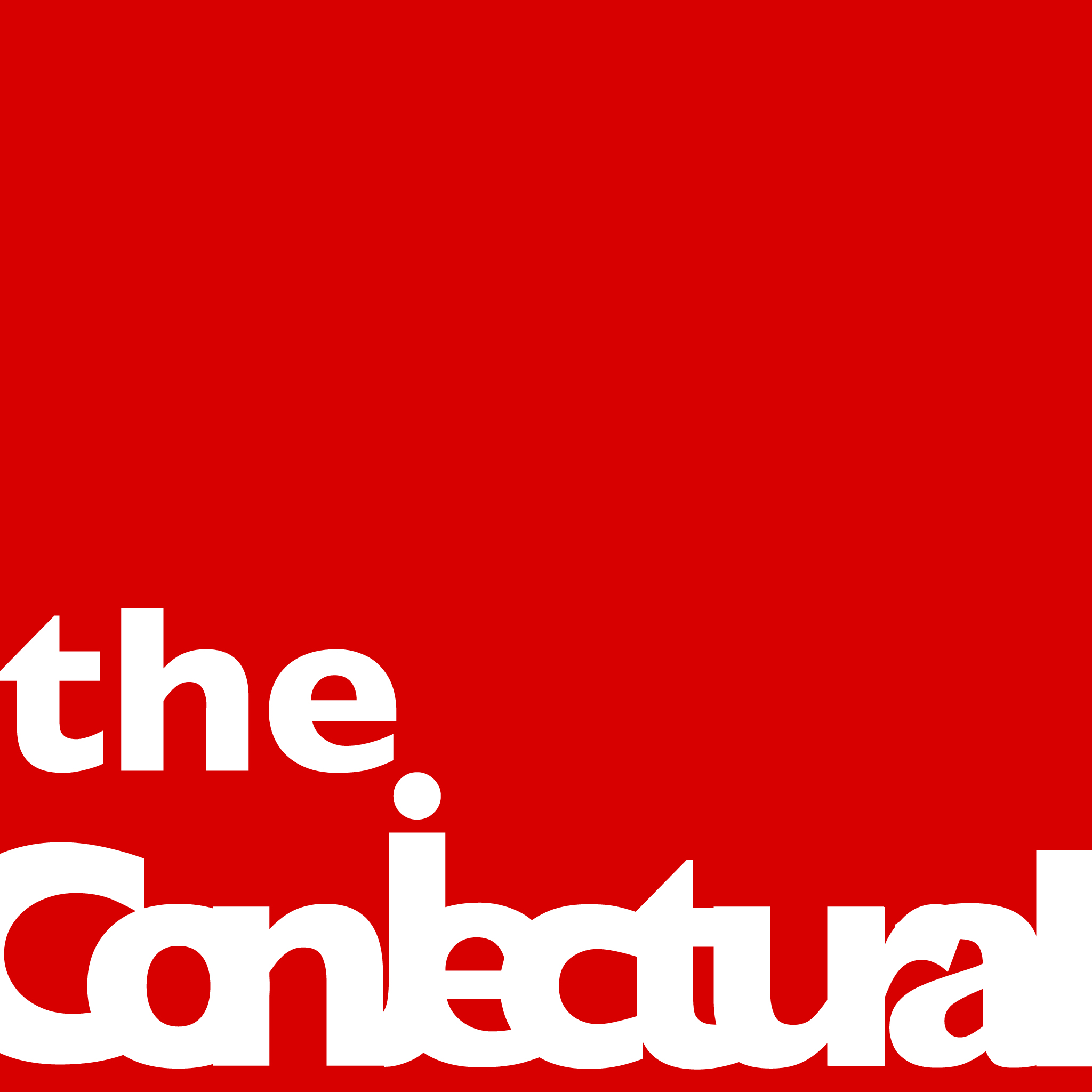 Conjectural Mind-Body Connection.
I published the latest episode of The Conjectural today. It's a story about the mind-body connection, which was quite famously doubted by Descartes (yes, the "I think, therefore I am" philosopher and mathematician). This show is based on an interview I did this past summer, but based on research from a few years ago. While reported in the media as scientific conclusions—often misconstrued as statements of fact—there's quite a lot of conjecture still about what exactly is going on, as you'll hear James Schirillo, my guest, even use the word "conjecture" (and more than once!).
I hope you'll listen. I think you'll enjoy it.
In this show, a story about the mind-body connection, and putting your best face forward.
Guest
Download a transcript.
25 January 2016
A Lone Gunman? Using Statistics in Forensics
There were five bullet fragments groups in President Kennedy's assassination, but if those fragments came from more than two bullets, it would have been very difficult to conclude that Lee Harvey Oswald was the only shooter.
In 1978, however, radiochemist Vincent P. Guinn testified before Congress that the composition of each of the five bullet fragments showed that they came from two—and only two—bullets. "There is no evidence for three bullets, four bullets, or anything more than two, but there is clear evidence for two," Guinn said (8 September 1978 hearings before the Committee on Assassinations).
The problem with Guinn's conclusion, however, is that he relied only on chemical analysis....
(Read more of my blog post at American Scientist, which includes a video.)
15 January 2016
Cyber-Enabled Bionic Organisms
The future of search-and-rescue missions may be in the form of insect-sized robots. Researchers are creating such robots because of insects' unmatched ability to navigate through a wide variety of environments, including the rubble of collapsed buildings. So far, though, the technology suffers from mechanical challenges. Tiny robots have a hard time carrying a sufficient power supply, for example, or bending their "legs" thousands of times without breaking the material they're made from.
So, by merging current technologies with biological organisms, Alpert Bozkurt of North Carolina State University has found a way to control insects directly. His team successfully interfaced bionic systems with cockroaches....
(Read more of my blog post at American Scientist, which includes a video.)
9 January 2016
Saturday morning.
One must treat oneself well on some days, and this morning, treating myself well meant making pancakes from scratch. It's a small thing, certainly, but it's worth taking a moment to think about one's life and how good it is. So many people want to tell you your life is bad, scary, dangerous, missing something essential. I've got food, clothing, shelter, a certain amount of independence, people who love me—life is good.
So why do I desire to treat myself well by making pancakes from scratch?
I think it's the opportunity to use my hands to make something other than words, symbols, or code on a keyboard. And after breakfast, I delighted in raking some of the last leaves that the wind recently brought down.
Our hands are these excellent gifts of natural selection and evolution, and I find real pleasure in using my hands to do lots of things... like getting up from the computer now and going to go draw something, but just for myself. Later, I think I'll go for a run, and this evening, maybe I'll sing something—enjoying the gifts I've received from of millions of years of evolution.
5 January 2016
Most Popular Articles, 2015.
In compiling a top-10 list of the year's most popular articles on American Scientist....
(It's more of a data-gathering blog post, but the awesome free science content is totally worth your time if you're into the kind of material published by American Scientist, and you probably are if you're reading my blog.)
I particularly like the article associated with the picture here—the red quote box—and here's another quote from the same article:
If the reader is to grasp what the writer means, the writer must understand what the reader needs.
---
December
31 December 2015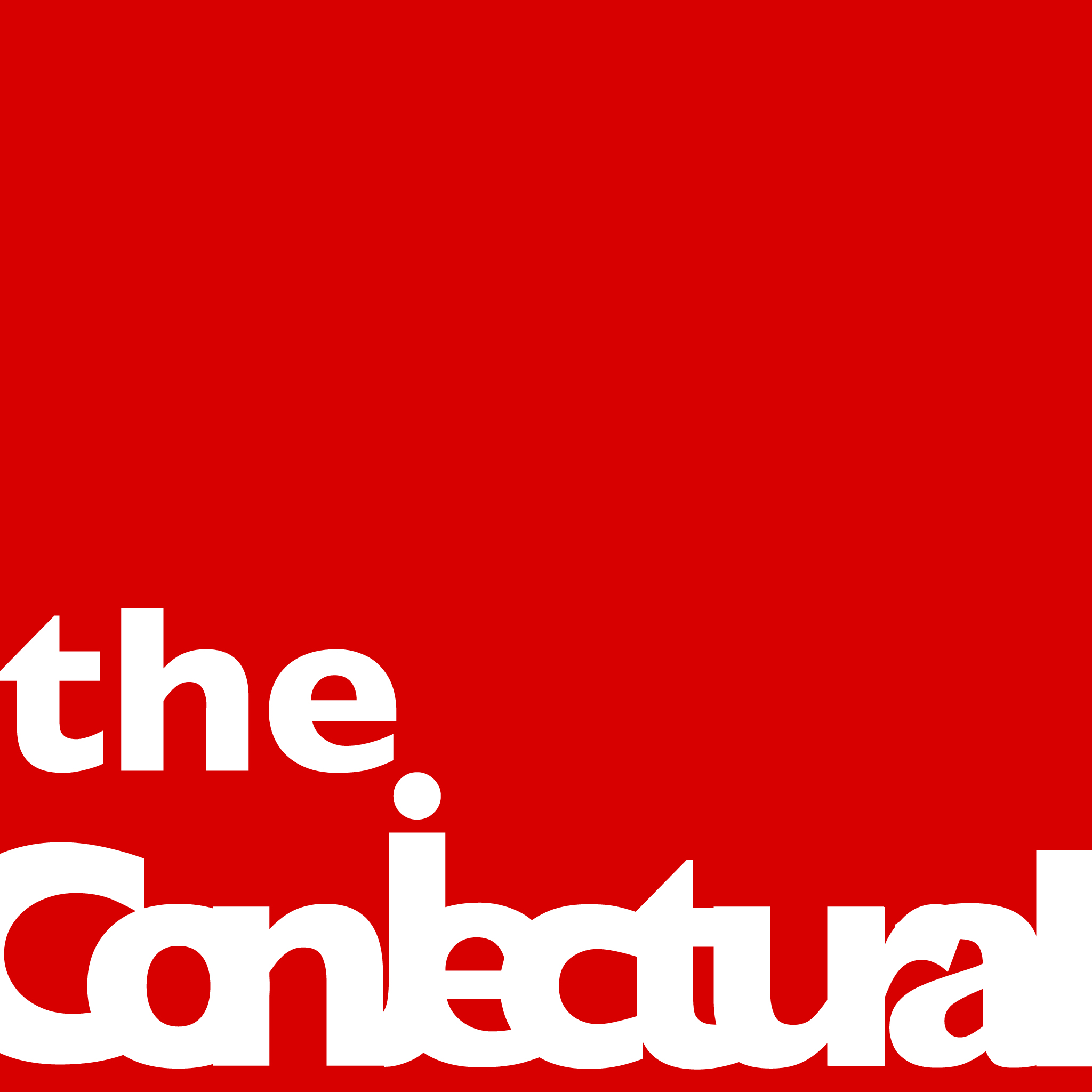 Conjectural Reports and Stories.
I published the latest episode of The Conjectural today. It's an interview with a long-time colleague in science journalism—someone with whom I worked at Science magazine—about what science journalism is, or hopes it is, versus what it sometimes ends up being.
I hope you'll listen. I think you'll enjoy it.
In this show, an interview about the audience that most science journalists are writing for, and what distinguishes the reports and stories audiences prefer.
Guest
Download a transcript.
28 December 2015
Most Popular Blog Posts, 2015.
It's been a full first year of blogging at American Scientist. Over the year, we've hosted many voices on a variety of subjects, from science communication pointers to spacesuit engineering....
(It's more of a data-gathering blog post, but the awesome free science content is totally worth your time if you're into the kind of material published by American Scientist, and you probably are if you're reading my blog.)
26 December 2015
Telephone switchboard.
I came across this relic in a beautifully restored hotel in downtown Prescott, Arizona. It prompted me to think about privacy and screenings, including the one I got at the airport. I'm one of those who would rather be patted down by an individual than go through and have my body automatically scanned and possibly recorded by a machine. In the same way, I'm much more comfortable with the idea of just one person finding out my business—as they could by listening in via a switchboard—than having my phone calls automatically scanned and possibly recorded by a machine.
Maybe it's just me.
23 December 2015
In Phoenix for Christmastime.
It is definitely not cold in North Carolina, and in fact, the temperatures are warmer there than in Phoenix. But this is not just a trip to find sunshine. It's a trip to visit people.
It's good, then, that they want us to visit!
A bit of the good life in our first outing: we headed to a place I'd never been before: it's called a Different Pointe of View, and here's a picture from the Cascades Cafe just outside the restaurant. We arrived just in time to see the full glory of the sunset, from start to finish. Pictures don't do it justice, so I didn't even bother to take... many. But pictures really don't do it justice. I'll just keep the memory.
The place near Phoenix that we visit my in-laws in is called Sun City West—a retirement community for those 55 and older (by ordinance, really, you can't live here unless you're above that age). It has a lot of clubs, including some you might not otherwise expect, where work is done. This one is the metal club, and it fascinates me the amount of effort and resources these retired people put into their—for lack of a better word—hobbies. It's inspiring, in some ways. (And blessed with being able to see things from many, many points of view, I'll stick to the positive here because it's Christmastime!) As it turns out, the baby-boomers (remember when they were called the "me" generation?) are moving in, and they aren't engaging in things in the same ways as the generation who came before them did. What will it mean for the metal shop, or the whole community? I hope my in-laws stick around for the decades it will take to find out.
18 December 2015
Gift Guide 2015: Books on Science, Tech, Engineering, and Math
I spent a few hours over the past few days putting together this webpage for American Scientist. It's a handy reference for the best science books of 2015, as reviewed in the magazine and by our staff.
That's why I'm keeping a copy, and I would bet almost all of my presents to my family will come from this guide, so long have I looked at these pictures and read these descriptions word by word, coding them into HTML.
But don't tell my family, and especially not my niece and nephew.
13 December 2015
Winter... fun.
I saw this little aerial today and I let myself just fully be open to it. Being open to things, having a kind of emotional sensitivity, and being able to see things from so many perspectives, this is—as my spouse calls it—a gift. I don't know why I chose to, with this little thing, to do this, but I had the feeling that it would be somehow enlightening. And I'm often in the mood for enlightenment on a Sunday.
Well, I brought up the full range of emotions—from entertained to disgusted, angered to..., finally, ennui. I don't know how it happened, exactly, that a little piece of plastic probably manufactured in China and designed to look like a snowman-like creature prompted all these emotions as I let myself be open to it. But then there was enlightenment from considering all the people who went into designing it, making the materials for it, casting it, painting it, shipping it, selling it, and even buying it. Many of the things we create, buy, and sell in this world, like this silly aerial, are....
5 December 2015
Conflict.
To the BMW owner who tried to intimidate me with a rude note on my windshield about how I had parked too close to your bumper and that you had taken down my tag number and indicated that you may be an officer of the law: here's one of several pictures I took that show you were parked illegally. That's all. Have a good night.
---
November
29 November 2015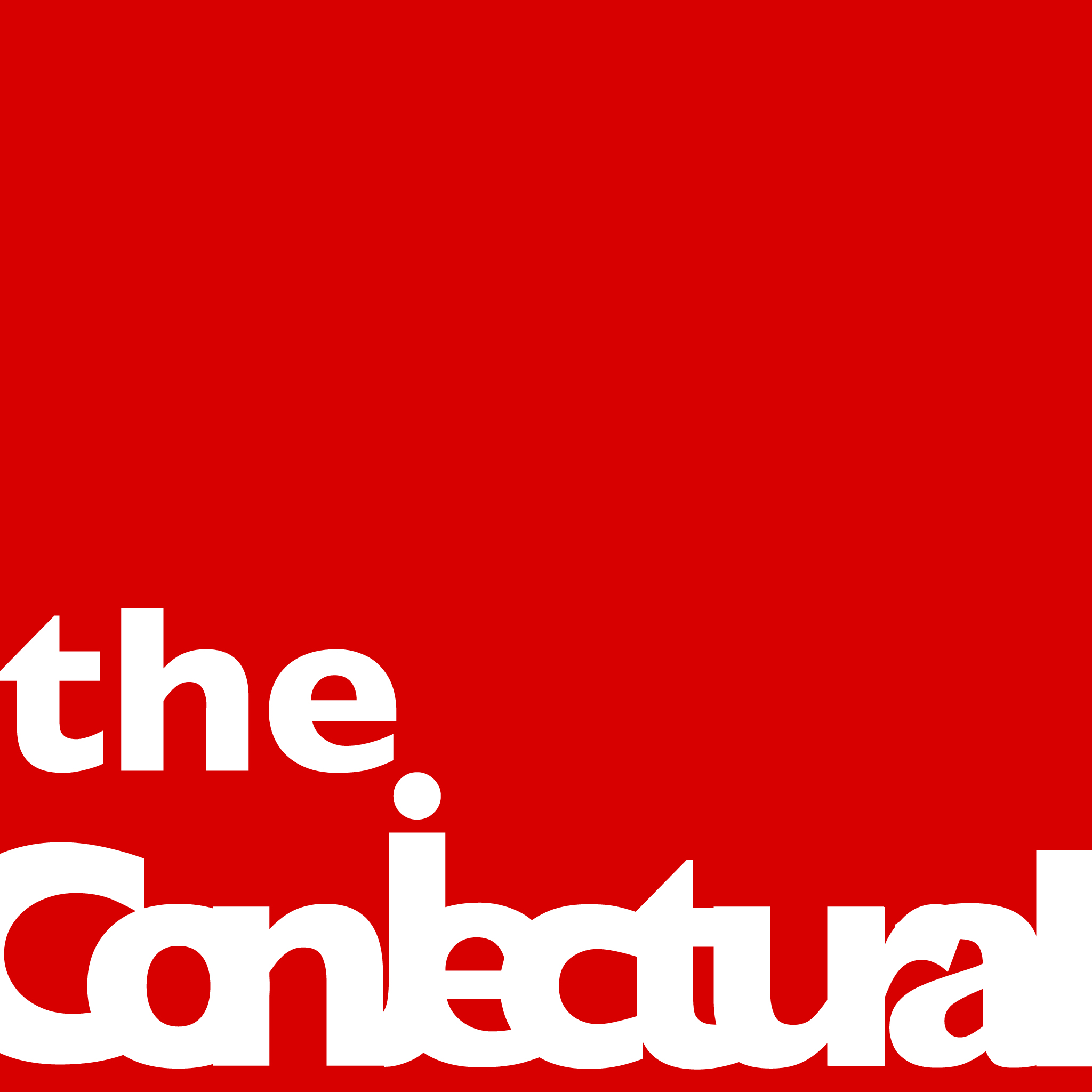 Conjectural Frustration.
I published the latest episode of The Conjectural today. It's an essay about science journalism and a story about baby-boomer homelessness, and the frustration of trying to solve the homelessness problem in society, which happens for an ever-changing list of reasons. This show is based on a talk and follow-up, frustrated question with a scientist at ScienceWriters 2015 held at MIT in Cambridge.
I hope you'll listen. I think you'll enjoy it.
In this show, an essay about science news and a story about baby-boomer homelessness.
Guest
Download a transcript.
26 November 2015
Thanksgiving.
We have a lot to be thankful for this Thanksgiving, including friends and colleagues with whom to share the holiday. I am particularly grateful for my best friend, who decided so many years ago now to share her life with me. She can only know if I tell her how I feel, but there are many forms of communication, and one of them is cooking. So this year, I made her a sweet potato pie from scratch. I brought it to the dinner. I then sent the leftovers home with everyone.
That's often been a problem for me, treating everyone as I would treat myself. While it may be a version of the Golden Rule, it never makes anyone feel special. And we need to feel special with those with whom we've decided to share our lives. So she doesn't know it yet, but I will be making a second sweet potato pie this year just for the two of us to share—together.
16 November 2015
New responsibilities.
Pictured here is a desk. My desk. My new desk. It is in Research Triangle Park at the offices of American Scientist magazine. That's my office.
I'll telecommute most days, logging in sometimes to that computer, but once a week—like today—I'll drive in.
It's very exciting, these new responsibilities.
My official title is "digital managing editor," which means I'm to manage the entire online presence of the magazine, among other things like contributing to the content, too. Such a position didn't exist only a couple of decades ago....
So to all my mentors, teachers, professors, friends, and parents who encouraged me to be a life-long learner and to learn how to think and write, thank you. The liberal-arts education really helped... and continues.
12 November 2015
Infrastructure.
Pictured here is what is probably a sewer pipe crossing a natural stream that runs beneath the road I'm standing on in a nearby park. The stream is channeled beneath the road through another pipe and all of it is protected from erosion by the rocks placed here. It's a simple example of infrastructure that we've built and don't typically notice unless something goes wrong. And if that infrastructure doesn't fail, then it's only because we've built schedules to remind us when to replace the pipes before they've burst, the rocks before they've all washed away, the dirt and asphalt before the road sinks or otherwise becomes impassable.
Change is always going to happen, but it may not happen on schedule. So it seems even more important to prepare for it.
Such was the lesson from my schooling — try to do well at everything and become a life-long learner who knows how to learn about anything so that you are prepared, even off-schedule. I got that lesson from the Boy Scouts, too — I am an Eagle Scout — with the motto to "Be Prepared." That lesson has been of great use to me, and was amplified further by my experience at The University of Chicago where I did my undergraduate work. In a sense, I made myself into a kind of poster boy for the Liberal Arts — those academic subjects such as literature, philosophy (Marco Rubio's whipping boy), mathematics, and social and physical sciences as distinct from technical and professional subjects. In four years, I took degrees in math, philosophy, statistics, and was just an introductory course away from a fourth major in East Asian Languages and Civilizations (I'd been studying Japanese since I was 12 thanks to a sister-city relationship). And since then, I've faced a number of challenges, taken on big jobs or ones that had never before existed (including as podcaster for Science magazine), and always seemed to do just fine.
Changes certainly came my way off-schedule.
In reflecting on my own education, however, there were many points at which the education infrastructure was breaking down. When I was in elementary school in Minnesota, my mother — a teacher — essentially broke the picket line by teaching me and my brother at home during the teachers' strike so we wouldn't be held back a year if the strike was not resolved in time. In middle school in Oklahoma, I created signs with friends to urge passersby to vote for a tax increase to fund schools, which at the time ranked 47th in the nation for the amount of funding per student. In high school, also in Oklahoma — an academically strong school where I completed the International Baccalaureate degree — I noticed that all the attention and any extra money for the school appeared to go into the athletic program (our school was state champions in multiple sports). As part of his 1988 presidential campaign, Jesse Jackson came to speak at our high school and in his short time there noticed the same thing, saying to us all, 'Think about how good you would be at your school subjects if you spent as much time on your homework as you did on the practice field.'
As an adult working in the education field, such as when I worked in the textbook publishing industry, there was a whole host of mathematics textbooks being written/deployed (including one sponsored by the National Science Foundation that I worked on) that assumed the teacher didn't know the mathematics s/he was teaching. As a high school math teacher at a private high school, I was told that the reason my salary wasn't as high as the public school teachers (who could scarcely afford to live in Chicago themselves) was because our class sizes were small (I typically had at least 20 students in each of my classes, which were around the size of my own elementary, middle, and public high school classes). Then, when I became a graduate student in mathematics, The University of Michigan invited me to teach the most challenged students: those who had been granted admission because they were the top performers at their Michigan high schools. They were woefully unprepared for college and so needed someone who had taugh high school, who really knew how to teach math, i.e., not your typical math graduate student who often was learning how to teach while teaching for the first time with college students who were only a few years younger.
It's a popular aphorism that 'every generation blames the one before.' But what we're seeing now in our society is the result of a multi-generation systematic failure to invest in the educational infrastructure of the American society — the public education system — through many choices made not to safeguard it. Twenty years from now, the next generation may be blaming my generation for seeing this failure and not doing anything about it. Indeed, it will still be another generation before we see the results of any changes we make to our educational infrastucture now.
But we have to try. Goodness knows the teachers try. And indeed, it's been relatively easy to take things away — for decades — from some of the most giving people in society.
Today, I live in an area of the country with a population that is politically dominated by elderly white people who tend to be pretty well off. The public school system is in surprisingly bad shape, though, because — I gather — the people in power here don't move much and so are more concerned about taxes than about the resale value of their homes. Back in September, the county became the latest Say Yes to Education Community, "which promises to make possible a college scholarship to every student" in the public school system. This was a landmark achievement. But if the students don't end up college-ready, of what use will free college be?
Indeed, it will take more than just those willing to open their pocketbooks to endow the $70 million estimated to provide support and college tuition for the public school student of this county (with a public school system that's larger than Atlanta's, Boston's, San Francisco's, or Seattle's, suggesting just how many students in those larger, wealthier communities don't attend public schools). It will take political changes and so public investment in infrastructure throughout the system, or all we'll see is an increase in the rate of college dropouts.
College is often considered the educational institution through which Americans catch up to the rest of the industrialized world. Such is the ballyhoo spouted by politicians, Left and Right. But investing — whether publicly, privately, or a combination of both — in a water spigot made of gold isn't going to ensure that the water flowing out is drinkable.
That depends on the infrastructure.
That depends on us.
That seems to me to be our generation's greatest challenge: to improve the public education infrastructure so that people who go to public school are prepared for change off-schedule.
---
October
30 October 2015
Conjectural Genomics.
I published the latest episode of The Conjectural today. It's a story about what just might be the most important part of the human genome, but which remains a real mystery to the scientists who study it. This show is based on a talk and follow-up interview with a scientist at ScienceWriters 2015 held at MIT in Cambridge. I hope you'll listen. I think you'll enjoy it.
Guest
Ting Wu, geneticist at Harvard Medical School
Download a transcript.
14 October 2015
Fall Break.
Taking a moment to stop, reflect on where I am and what's happening around me is important. Thankfully, I got to meet up with some long-time friends, be with family, and do some of that reflecting with them — in this case, on top of Mount Major in New Hampshire.
It's not something that is blogged about much, and I don't blog about it much, either, but stopping and reflecting on Life with friends and family helps me make decisions, understand myself and world a little better, and even mark time. In many ways, it's like having an extra birthday party every time I do it. No, there's no cake, but it's still a reminder of the sweetness of Life.
9-13 October 2015
ScienceWriters 2015: Something Different
I did something different this year at ScienceWriters: I took notes of some of the sessions I attended by drawing pictures. I found that doing this really got me to think about what I was hearing as I was hearing it. It allowed me to summarize in real time. Indeed, each of these cartoons below were drawn (and Tweeted!) during or immediately after the sessions, so each was done in less than an hour. Here's the first cartoon from during the opening plenary, during which I was also in charge of the projector (for those of you who were there, you may remember this was a big deal because of the live-audience-participation format):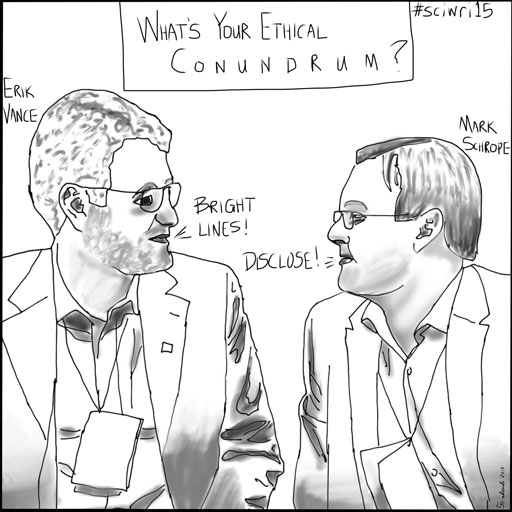 The next session I went to was about self-publishing. Of course, I was interested in this because of my podcast — The Conjectural — and two of the panelists were podcasters who had done it on their own: GastroPod is doing better now than I represented it here (but I just loved that quote!), and Gimlet media described the problem in such a way that the only solution was that you had to front some of the money/time on your own to get started. So, naturally, I drew the speakers all in poses as if they were praying (or frustrated):
The next session I went to was about using art to communicate science. The speaker I chose to highlight in this drawing was my friend and colleague Yael Fitzpatrick, with whom I worked at Science magazine. She had many good points to make, as did the other speakers, but I was left with one message: always make your art formally beautiful. So, naturally, I tried very hard to make my cartoon formally beautiful. I think Yael liked it, anyway:
The last session I did a drawing of was of the Power Pitch -- an opportunity to talk one-on-one with an editor. I signed up and got one of the few slots with Gimlet media, and Alex Blumberg (yes, from the DIY session and This American Life and NPR's Planet Money) was on hand to talk with me about my idea. If something comes of it, I'll probably blog about it (but no promises). In any case, the room in which this session was held was described by the organizer -- Doug Fox, my colleague and friend -- as if it were the trash-compactor room from the first Star Wars movie (A New Hope or "Episode IV," for you purists out there). Getting in to the room, it really did look like that (and felt like a high-pressure situation, too, with only 7 minutes to give a pitch), so I had to put in the title of the session in Star Wars-esque type font and, of course, a Storm Trooper looking in from above:
By that point, I was pretty wiped out, but attended the Fair Contract Project as my last session, which was organized by my colleague and friend Amy Maxmen. Suffice it to say, there was a lawyer who spoke and answered questions, and might have been something a whole lot more had it gone according to the original plan (and there were organizational concerns that prevented it from going that way), but in either case, extremely hard to summarize with a cartoon in an hour by a tired cartoonist.
At ScienceWriters 2015, there were also awards handed out, several colleagues took turns telling stories in front of a live audience for Story Collider, parties, visits to labs (I went to NIEDL and the Draper Lab), and some great talks given by scientists including Alan Stern (lead scientist of Nasa's mission to Pluto we've all been hearing about) and Ting Wu (who spoke about what just might be the most important part of our genome -- and how we know so little about it), among many others.
All in all, an excellent meeting. I'm looking forward to the next one in San Antonio in 2016!
7 October 2015
See you in Cambridge?
I'm heading to the annual meeting of the National Association of Science Writers later this week. It's a tribal meeting during which smart, talented, and ambitious people tell one another stories about writing about science. There's a bevy of workshops to develop craft, plenty of opportunities to interact with writers/editors/producers, and even a point at which there's dancing around a bonfire, which is usually in the mythical-bonfire form of a bar with a DJ, or sometimes a live band.
If you're coming, please say 'hello!' I'm on the board, so I'll definitely be there, but wouldn't miss it, anyway.
3 October 2015
Pareidolia.
There's this wonderful—as in "full of wonder"—thing that happens when your brain turns an image into a familiar pattern. It's called "pareidolia," and it's what Rorschach was using to try to gain insight into the minds of people by having them describe what they saw in inkblots. Such pareidolia been in the news lately in particular with regards to Pluto, where a big portion of the dwarf planet has a coloration that resembles a cartoony heart.
Here's an excerpt from a NPR interview that was, in part, about such a paredolia: Pluto's "heart." I wonder what your impression of it is.
GREENE: I'm just amazed that some of the images have shown this dark area that looks like a heart on the surface. I mean, Pluto was supposed to be a cold, dead rock. And yet, Pluto has a heart. There's something kind of amazing about that.
HOWETT: It really speaks to, I think, what we're all feeling. I fell in love with Pluto very early on in my career. And I think the rest of the world is falling in love with Pluto now. And it looks like it's almost falling in love with us when you see images with that spectacular heart looking back at the earth.
That the interviewer prompted the scientist this way struck me as unfortunate, as it really isn't at all amazing to see symbols invented by humans occuring in nature, but—more than that—the Q&A suggests there's something yet-to-be-explained about the cause of this "heart" shape, and until we have such an explanation, there's the kind of presumption that a design implies a designer, with the eventual destination of that kind of thinking leading to real doubt about what science is and what science is useful for. Sure, it's likely the host, Greene, was just trying to inject some "color" into the interview, but it seems to me color should come from the story or the interviewee, not from the presumption of the interviewer.
I mean, it's hard not to see a face in the picture I took, but does that mean—taking such directed pareidolia to the extreme—that this walnut is a symbol of God's omnipresence and that this walnut is symbolizing that God is always watching at me? I don't think so.
---
September
30 September 2015
Conjectural Infection
I published the latest episode of The Conjectural on #InternationalPodcastDay. It's a story about an infectious disease that's gotten better and worse thanks to modern medicine.
Guest:
Archie Clements, infectious disease epidemiologist at Australian National University
Joy Greene, assistant dean of experiential education at High Point University
Download a transcript.
19 September 2015
Consumption Junction, What's Your Function?
I need a part. I've spoken to the mechanic, who says it will be over a thousand dollars to get the part I need for my car. That amount is about one-fifth the current value of my car, circa 2003. So, I'm advised to go find the part at a junkyard.
The junkyard I find that may have the right part is a pick-your-part junkyard: you bring the tools, pay two dollars to get in, and then you pay for the part you pull out. According to the listing at the junkard, the part I need they will charge me sixty dollars for.
It doesn't take long to locate the car from which I will try to pull the part. The cars are neatly arranged in rows. The rows are labeled. There's an online database that states the location of each car by row.
When I locate the car, the part is there. I pull out my tools and take the part off. It is extremely satisfying work, reminding me in flashes of pre-school days and manipulating basic tools on a toy workbench, 7th-grade shop class and the sound of the first time I cut metal with a machine, and then I remember also the smell of grease and oil and sweat from hanging out with the boys, mostly, who were always in the auto-mechanics garage in high school.
I get the part, but it requires breaking some things that I do not have the right tools or knowledge to know how to remove: plastic things, with hidden fasteners and secrets. This too is satisfying. This too is allowed in the junkyard.
I pay for the part. I am happy. It is time to go home.
I will give the mechanic the part and pay for the mechanic's labor to install it. My car is working even without the part, and having had the experience of getting a replacement part, I know I would need to break more things in order to install it.
I am reminded of several books read years ago that concerned motorcycle maintenance, the use of one's hands, quality, and the meaning of work.
It strikes me, though, standing in the midst of the junkyard, that what I wanted to do most after this experience—as satisfying as it was—was write about it.
11 September 2015
After 14 years, I decided it was finally time to go. I made this little sketch of the memorial on the way home yesterday and finished it this morning. It helped my healing.
8-9 September 2015
I'm in New York City.
It's the first time I've really enjoyed the experience, fully, in both senses of the word: taking delight in and benefitting from it. I once lived here for a month, right out of college, working for Price Waterhouse as a management consultant and learning a bunch of computer grammar. But my Midwestern sensibilities were overwhelmed by the sights, sounds, and smells, particularly, even though the company had set me up on the 26th floor (so traffic noise would be less) and only three blocks from Central Park (so I could commune with Nature, I suppose).
This time, though, I'm just letting the city be what it is, which is, in part, letting people be what they are going to be, since cities are creations of people.
I'm here for a meeting of the Authors' Coalition of America, a group that represents the interests of ~80,000 professional authors, illustrators, photographers, and the like. Comprised of 22 groups, I'm here to co-represent one of them: the National Association of Science Writers, and the ~2,500 members of our organization. The meeting includes a dinner and a next-morning-to-early-afternoon discussion with pre-set agenda.
I have often said that 'journalist are my tribe, and science writers are my inner-circle.' I have now found myself gleefully in the midst of a broader community of which my tribe is a welcome part.
---
August
28 August 2015
And the experiment lives on...:
In this show: a story about confidence, making mistakes, learning from them, and moving on with scientific research.
Guest:
Eric Stone, cognitive psychology professor at Wake Forest University
Download a transcript.
27 August 2015
Majority of 100 prominent psychology papers fail replication test.
Zombies know replication.
14 August 2015
Beach trip.
Pictured here is a sand sculpture I came upon not long after sunrise on Oak Island, NC. It was made on the part of the beach where the sand is almost always wet. The next tide would wash it away.
This kind of creative effort is one reason I like having a camera with me: such pictures as these are a reminder that investing in creative efforts—without any belief that those works will "stand the test of time"—is worthwhile.
---
July
24 July 2015
"Earth to 452b"(!)
There's been a lot of play in the media regarding extra-solar planets. The latest: 452b, with a big set of briefing materials. But if you actually looked at the research itself (marked "Technical Paper" on the previously linked briefing page), you would be pretty skeptical.
The layers of assumptions, amount of statistics, and number of inferences made are daunting. That's because the planet is so very far away, meaning that the only evidence it even exists is that its parent star ever-so-slightly dims and its light ever-so-slightly changes in quality as the planet (presumably) passes betweeen that star and us.
452b, by the way, is estimated to be about 1,400 light years away, so any attempt at communication would take 2,800 years (round trip).
Just doing a little calculation here to see how much time it would take to travel those 1,400 light years, let's say we could maintain the same velocity as the fastest space craft to leave our planet, New Horizons, which launched on a really big rocket and headed out to Pluto starting at 36,000 mph. Of course, the Sun would be slowing the spacecraft down, and other planets and stars would be affecting its speed, too, but let's just suppose we could maintain that speed for the whole trip. It took over 9 years to get from Earth to Pluto at around that speed, whereas light and radio transmissions take only 4.5 hours to travel from here to Pluto. So 1,400 light years is 8,200,000,000,000,000 miles, roughly, meaning going at 36,000 mph would take 228 billion hours or about 26 million years.
No doubt, there will be others to make these calculations in the next few days. But even if a few thousand years pass and we think 452b is a good place to visit, no one will be making the trip.
14 July 2015
Homomorphic Encryption
It turned out to be pretty easy for Yaniv Erlich to identify people who had donated their genomic data to science, even despite researchers' attempts to make that data anonymous. Erlich, a former computer hacker hired by businesses to test the security of computer systems, only needed his tailor-made computer program and an Internet connection to access publicly available databases.
(Read more of my article at PNAS.)
13 July 2015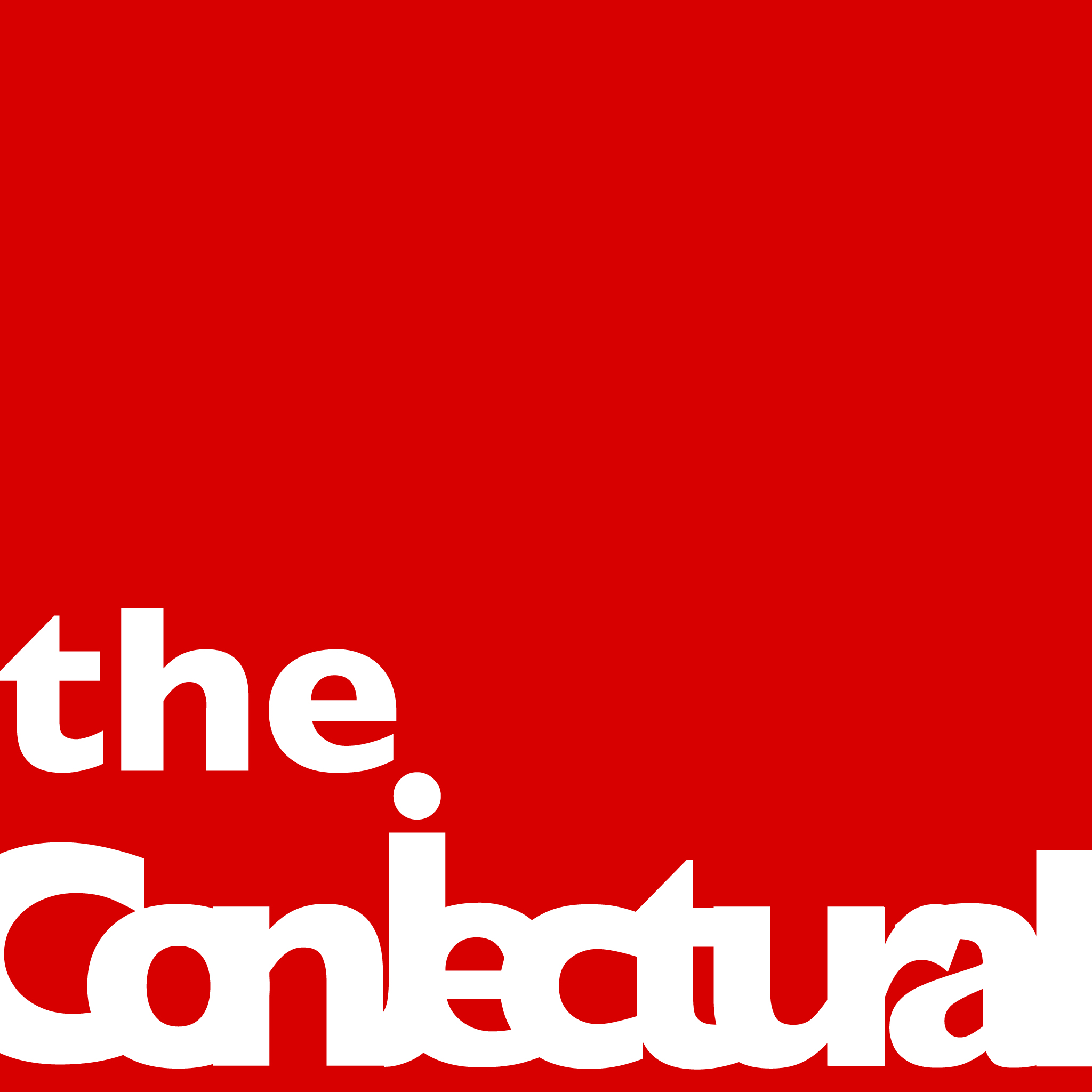 Introducing an experimental show in science news:
The Conjectural.
I decided to start an experimental, Internet-based show in science news to conduct an experiment. The purpose:

figure out a better way to decide what science news is so that it is more informative and engaging to the audience.
The first guests are:

Fenella Saunders, managing editor of American Scientist magazine, and
Ben Santer, a climate scientist who works at Lawrence Livermore National Lab and who just happens to be the author of the famous sentence from the 1995 IPCC report: "the balance of evidence suggests that there is a discernible human influence on global climate."
Why start a new show about science news? Please consider listening to the show or reading the transcript, and you'll hear or see.
I hope you enjoy it!
10 July 2015
Because we journalists often don't explain the "why" very well,
just the who, what, when, and where....
---
June
26 June 2015
An unintentionally tough question, I gather.
This morning of all mornings — the day after the Supreme Court ruled affirming the Affordable Care Act — this question greeted me in one of the newspapers I take: Is Obamacare good for the country?
The local paper asked this question of a few people at the local library and shopping center during the day yesterday.
Most of the people that newspaper chose to quote replied with a version of "No," which is unsurprising because that newspaper regularly leans to the political Right.
As a journalist and editor, I suppose in this blog post I could:
take issue with the question itself because "good" is such a loaded term — a less loaded question 'Is Obamacare better for the country than the way things were before Obamacare?'
question the reporter for using a binary question on such an apparently small sample size because it requires a large sample-size to gauge public opinion with a binary question.
fuss about the timing and locations chosen by the reporter, given both likely would lead to a greater chance of coming across underemployed/leisurely people, which is not representative of the public at large.
criticize the editorial staff for publishing responses that did not actually match the question because the responses published mostly concerned the individual's own good rather than the good of the country.
But I'm going to take a risk and try responding to the question itself... as a citizen. That's because it is apparently a question on a lot of people's minds, and I believe sometimes it is better to try to address a question people have asked rather than criticize a question they did ask.
This is one of those times. So here goes:
If I came across a person dying outside an emergency-room door, I would help that person get inside to receive the attention of medical professionals. This is being a Good Samaritan; it's following a moral imperative; I'd be fulfilling the social contract — however one views it, it is the humane thing to do. Inside the emergency room, the medical professional—having taken an oath to "Do No Harm"—would immediately see that by doing nothing, harm would come to that person I had helped inside. So, I would expect that the medical professionals would work to save the life I brought in without consideration of whether that person could pay.
I would want to live among others who also think this way and would choose to live in a country where the law encouraged people to think this way. Fortunate for me, I was born in such a country. Indeed, I have known all my life that if I were having a health problem and could get to an emergency room at a public hospital, I would be cared for no matter whether I could pay for it, no matter whether I had insurance.
This way of life has a cost, of course, and the cost had been in the form of U.S. taxes that funneled to public hospitals. Then, in 1986, the Emergency Medical Treatment & Labor Act made it illegal even for private hospitals to turn away or delay patients needing emergency care.
In other words, the rule in this country is 'treat first, worry about payment later.' And so it came to be that many people in our country understood it to be financially better for them to avoid paying for insurance or preventative care and wait until any health problems they had became so bad that they required emergency care because they would not be turned away for their inability to pay. Of course, emergency care is the most expensive kind of care, by far.
Now, with Obamacare, we have a law that encourages everyone to get preventative care, to take more individual responsibility for their own health and healthcare costs (in part because people see how they're paying for it rather than it just coming out of taxes), and so not to wait for health issues to become emergency situations before seeking medical attention.
Is that good for our country?
I still think it is hard to say, because we already had laws that were good for our country in terms of treating people when they had emergencies, being Good Samaritans, following a moral imperative, fulfilling the social contract — or however one views it. But it seems to me that our country is better off with Obamacare than "We The People" were before.
2 June 2015
This Baby Blues comic concerning science was in my local newspaper today.
The humor is apparent, but depends on understanding that science is so linked to being smart-alecky that a mother could misinterpret an honest, questioning response of her young child.
Comics like these are written for adults, not children. But just imagine trying to explain this comic to a child, who might see the comics section of a newspaper. One message coming through from the child's perspective—without anyone around to explain the humor—is that being good at science leads to punishment.
It's this deep-seated understanding of what science is and what it represents that makes what I do difficult: tell stories about science, particularly in storytelling venues where this smart-alecky impression lives — the general public.
I ask that scientists everywhere partner in this effort to represent themselves and their knowledge as a little less certain, and a lot more conjectural. As the child does in asking "Gravity?" consider perhaps representing science as figuring out how to ask/address questions, not as creating facts/truths/laws. Indeed, while we may call "Gravity" a "Law," it is far from being so because we must postulate unobserved, unmeasured "dark" matter/energy to make sense of the movement of galaxies.
---
May
23 May 2015
Careful writing and editing.
There's little doubt in my mind that the folks at the cigarette companies were celebrating the U.S. Food and Drug Administration's approval of this particular warning against the harmful effects of cigarette smoke.
That's because there's a logic here that if "Tobacco smoke causes fatal lung disease in nonsmokers," then—if I'm a smoker—there's nothing that says there's harm to me.
In other words, one's thinking has to take an additional step to conclude from this warning that a smoker could be at risk of getting fatal lung disease from cigarette smoke. Perhaps being a smoker innoculates you from the harmful effects like a vaccine? Who knows what people might think, what smokers might think, what young people might think.
One way of correcting this warning would be to insert the word "even"—as in "Tobacco smoke causes fatal lung disease even in nonsmokers."
Yes, I'm waving the foul flag here.
If you agree this warning needs to be corrected, then please write the FDA's Center for Tobacco Products Ombudsman at CTPOmbudsman@fda.hhs.gov.
Yes, careful writing and editing is my business, but when it comes to science-backed health-warnings, careful writing and editing is everyone's business.
Please be in touch with the FDA. Clicking the above link will open your mail program and insert a sample subject line and form letter that you can edit as you like.
Thanks for your consideration.
12 May 2015
Awesome endless variety.
I studied fluid dynamics for my master's degree, having become fascinated by the mathematics describing how fluids move after seeing a live space shuttle launch. But from watching the smoke wisps from a newly extinguished candle to peering over the side of a canoe to watch water eddies spin off paddles, I've been carefully watching fluids flow my entire life.
As a science writer, it's worthwhile to delibarately pause and reflect on what fascinates us—it's like blinking and opening our eyes again to the world we are so often describing in our profession.
Pictured here is a cloud I saw as I stepped out of my front door. Looking like strokes made with a dried out paintbrush that were slapdash softened by an airbrush, I laughed as I remembered being so critical as a young artist of what I considered "fake" clouds painted in landscapes. Clouds don't look like that, I remember thinking.
Why yes, they can! Nature surprises us if we allow ourselves to take in all that she has to share.
11 May 2015
Not Just Cartoons
---
April
28 April 2015
E Pluribus Unum
16 April 2015
A reading-comprehension question...circa 2025.
5 April 2015
"Forever Alone"
carved into a tree — no, not by me —
ironic wit, self-realization, tedious homily?
Consider the tree:
having won its crown
it must be separate from others.
But below, not so—
twisting, struggling, though so slowly....
Walking through a forest, I must stop
reflecting on wounds of a
blooming teenager.
---
March
29 March 2015
Let's laugh, then think.
I've traveled a few times in the past month or so, and every time I go through an airport, I see this sign.
It's comical to think of a giraffe having a seat in an airplane, but as someone who is very tall and long-legged, this sign is not funny. You see, if I don't have an emergency-exit row seat, or buy another upgraded seat with more leg room, then not only do I have to jam my legs into the seat I'm in, but the person in front of me cannot recline. My knees simply won't allow it because the length of my femur is too long to fit within the prescribed area.
Yes, exit-row seats are priced at a premium cost, so I essentially have to pay more for a seat on an airplane, or sit uncomfortably, risk deep-vein thrombosis, and have the person in front of me inconvenienced as well as in not being able to recline.
I call it the "Tall-Person Tax."
I've been priviledged for being so tall, so I must make more money than people in the same profession who are short, right?
I work online. Most of my clients have never met me in person. No, this is simply having to pay more for being tall.
It's the same with spending an extra $5 on a shirt so it has a couple of extra inches more length and an extra button, isn't it? I'm okay with that. It's more material.
With an airplane seat, however, the exit row already has extra room in case there actually is an emergency. And statistically, there's very little likelihood that in a plane with 200 people that there will even be one person as tall (or long legged) as me on it. Indeed, even if there are, say, 100,000 people as tall as me in the U.S. (and that would be a lot of people taller than basketball players Michael Jordan and Kobe Bryant, but not quite as tall as Larry Bird or Karl Malone), our country numbers over 300,000,000 citizens, so any random sample of 200 U.S. citizens is much more likely not to have a single person as tall as me on it, and certianly not six—the number of exit-row seats on a decent-sized airplane that can hold 200 people.
Unfortunately, even if I were perfectly fine with the "Tall-Person Tax," there isn't always the occasion to buy an upgraded seat. The airlines frequently even oversell a plane because there are people out in the world who seem to be able to buy airplane tickets and then not show up. On my last flight, a bunch of little people had purchased the exit-row seats in advance of my purchase. The seat behind the exit-row aisle seat, however, was available when I made my purchase, so I bought it. Yes, it meant the little person who had bought the exit-row aisle couldn't recline.
Is that my fault? I think not.
Every time I fly, I tell the flight attendants, the gate agents, the pilots (assuming I get to see them), and the ticketing agents about the "Tall-Person Tax." I've written every company I've flown with about it, and sometimes I write in praise of employees who understand what's going on and do something helpful about it. So far—and it's been years—it hasn't helped except with Qantas, who already did what I'm proposing below, with an agent seeing me at the check-in counter and assigning me to an exit-row seat without additional charge.
So now I'm telling the Internet. Let's eliminate the premium pricing for exit-row seats on airplanes and let airline-company staff assign those seats at the airport based on:

who is willing and qualified to help in an emergency and
who is so tall that it will decrease risk of causing an emergency (deep-vein thrombosis) and simultaneously lessen the inconvenience to another passenger (otherwise unable to recline).
20 March 2015
13 March 2015
I wrote a letter as a courtesy to a local paper's editors.
Of course I allowed them to publish it, but I had not directed it to the audience of the newspaper. It was simply to point out that the editors had simultaneously lent and lost some of the newspaper's credibility based on a poor decision by an editor.
My letter was edited and published, however, with the headline "Political science is not climate science."
Here's the text:
As a science journalist, I read with some interest the recent opinions published in The High Point Enterprise regarding climate change.

I was surprised, however, by Vince Wheeler choosing to write in his March 4 column ("Chilly was the word") the following hedge: "...even if we are in for a period of global cooling as former High Point University professor Jim Corey (as have others) suggested in a letter in Your View Tuesday."

In his role as Opinion page editor/assistant editor, his hedge lent the newspaper's credibility to Dr. Corey's view. In his March 3 letter ("Worry about global cooling, not warming"), Dr. Corey did not identify himself as a former professor at High Point University. But by Wheeler doing so he attempted to give authority to Dr. Corey's opinion.

Simultaneously, Wheeler reduced the newspaper's credibility because he did not also point out that Dr. Corey was a former assistant professor at HPU of political science.

Of course, expertise in political science comes from studying political activity and behavior, not from studying science that has been politicized.
The comments have been quite contentious, unfortunately.
UPDATE (29 March 2015): I have decided to address the critics by commenting on the newspaper's website.
I also wrote an editorial cartoon this past week and posted it today. The caption:
It's OK, Gov. McCrory. Even if we got fined $190 million, that's only 10% of our annual profits. But, really, thanks for the new permits.
I guess it's been a big week for editorializing—a part of journalism, too, just so long as it is very clear that reporting news and editorializing about the news is clear to the reader. If it isn't clear, let me be so: my cartoons are editorials.
6 March 2015
How scientists talk.
I've been curious about the role of "awe" in storytelling. It is the mainstay of a lot of science talk, as it was for this talk, delivered by Tom Brown of the Space Telescope Science Institute.
Explaining the violence of space, Dr. Brown mentioned that our own Sun was to become a Red Giant in about 5 billion years, and that would be the end of our little planet. It would be gone. Later on, he proceeded to show a simulation of what would happen when our galaxy merged with the Andromeda galaxy, which was really awesome. But then he showed a series of images—you can see them here—for what the whole merger of our galaxies would look like from Earth... over the next 7 billion years.
I raised my hand and asked a question: "I'm confused because I had understood that our planet would be consumed when our Sun becomes a Red Giant in about 5 billion years. Whether our species lives that long or not, how could there be anything to see the night sky from Earth's perspective after that point?"
Dr. Brown responded to my question starting with, "Well, if you take a depressing point of view, you're right...".
I'll just put it out there that I'm an optimist, but a realistic one, and there should be a role for "awful" in all the awe-centered talk.
---
February
26 February 2015
Internet Neutrality. Snow Day.
Today the Federal Communications Commission ruled to re-classify the Internet as a "telecommunications service." What does this mean? According to a report by Fox News:
That would dramatically expand regulators' power over the industry by requiring providers to act in the public's interest and enabling the FCC to fine companies found to be employing "unreasonable" business practices.
I don't know what the quotes around the word "unreasonable" are doing in the Fox News report, but if you take a look over at MoveOn's version of the same ruling, you get this:
This is an unequivocal victory for the millions of Americans who came together to show that people power can trump the power of corporate giants like Comcast and Verizon. The plan released today is real Net Neutrality—by classifying the Internet as a public good using Title II, the FCC is using the simplest, most legally sound framework for protecting Internet users everywhere and maintaining the web as an equal playing field for all.
Same event, different ways of framing it.
I'm interested in the frames people use both to communicate and categorize information, and it particularly struck me today that the Internet really gives people the opportunity to isolate themselves into one frame of thinking.
Why particularly today?
Other than today marking the decision—which either "levels the playing field for consumers, small businesses, and Main Street" or is seen as a "monumental shift" to "government control of the Internet" depending on which of these two frames you want to read (I recommend both, and look for other frames, too)—today was also a snow day for many of the consumers, small businesses, and Main Streets here in western North Carolina. Kids who were not interested in going to school rejoiced, played in the snow, and went sledding. Parents with jobs at companies that were not closed had to find childcare and risk travel or miss a day of work. The cohabitation that typically accompanies people classified as "kids" and "parents" required them to be exposed to the others' frame for what "snow day" signaled.
That is a good thing.
Contrast this with the personalization so many of us receive via the web—sometimes without even knowing it, such as on Google searches or Facebook—and we have some reason to frame the web as an echo chamber that leaves us none the wiser.
As a consumer and small-business owner who lives and works just off of Main Street, today's snow day had little impact on my work because the services I pay for, including electricity, heat, and my Internet connection, were unaffected by the snow. I understand that today's FCC ruling will mean that I can operate my website and that people can access it with the same speed as they can get for any other website. Who knows if I will have to pay a little more in taxes to employ the regulators who likely will be called up to investigate "unreasonable" business practices by Internet service providers? Likely I will. But such regulation in the past—including President Reagan overseeing the breakup of AT&T's monopoly in the 1980s—certainly was welcome, though admittedly disruptive for a little while.
For now, then, today of all days, I'm just going to update my website...
...and enjoy the speed.
13 February 2015
I'm at the annual AAAS meeting, where there's a lot of annoyance among scientists concerning why segments of the public don't trust scientists' results. A little research goes a long way, and the placard on the right in this cartoon I drew suggests some good reasons why some segments of the public may be wary.
But the placard on the left does just as much explaining... if you understand science a little differently than as just facts. Most scientists do have this understanding of science—that science is a way of thinking rather than as specific knowledge—but they still represent it to the public with words like "exist" or "safe." This way of communicating is part of the problem. No one likes to be patronized.
11 February 2015
Heading to the annual AAAS meeting tomorrow. If you know the way to San Jose and will be there for the meeting, please say "hello" and we'll all have a bit more peace of mind.
---
2015: January
27 January 2015
Coming soon to an election near you...
...in the U.S., that is.
Sometimes words aren't enough.
I drew the image above because I saw a lot of articles in the news recently about how the Koch brothers will be spending as much on the 2016 election as the Republican and Democratic Parties combined (at least if you look at those organizations' expenditures from the 2012 election). But none of them really made the above point. Indeed, that kind of money is seen as benefitting the agenda of a number of organizations (logos on the plane, for example, and supposedly representing the interests of most Americans—who wouldn't be for prosperity!?), but the money will be raised by about 450 people, really. Why would those people put forward that kind of money? Even to be a member of the Freedom Partners, I understand, you have to contribute at least $100,000 annually. I, for one, won't be on that plane. Nope, it already left from Palm Springs this past weekend.
Sometimes words aren't enough. Images or sound can convey more.
The advantage of technology today is that we can capture much more than marks in clay tablets, though we often still rely on writing to make points that might better be made with other media. The power of an image, moving or not, or the intonation and music of a voice, for some reason, have yet to be fully realized and to earn their place as equivalent—or, indeed, in some cases, superior—to text.
I'd like to see that change.
If you have ideas about how to do that in science journalism, I'd like to hear from you. I'm a board member of the National Association of Science Writers, and there are resources available to make those changes.
So why, as a science journalist, are you drawing a picture about the Koch brothers' future investment into the 2016 election?
Consider a few words now, from the Freedom Partners website:
Simply put, entrepreneurship and innovation lead to better environmental outcomes than reliance on increasing government regulation and control.
Sure, I will always have science to write, talk, draw, and produce videos about, but statements like this fail to recognize that the science that informs entreprenership and innovation is often not done without government support, unless there's a crisis (such as with the environment), which leads to regulation, such as with the establishment of the EPA (which has only been around since 1970). Here are some words that prompted President Nixon to get it started. When reading it, I bet you'll imagine all kinds of scary pictures....
16 January 2014
A lot of things might be better in the world if we spent a little time considering before concluding.
Pictured here is an image I took.
Nope, I'm not in space. I'm actually too tall for the space-launch programs we have.
It's not of another planet. We don't have any Earth-bound telescopes that can even image Mars this well.
Yet from somewhere we have this desire to know, to understand, that often leads us to conclude before we can possibly know enough in order to conclude. As author James Michener suggests in his novel The Source, this is how religions get started.
Our family cares for a dog now, and our dog doesn't ask why. Sure, she's curious, but she's not seeking to understand how cars work, or the faucet, or the refrigerator. We humans, on the other hand, starting around age 2, ask "Why"—sometimes incessantly—and on a meta-level, I'm interested in knowing why we start asking why. Is it a cultural thing? What if we never asked why? Would we have the medicine and technology that we do today?
Our dog also doesn't reach conclusions. It's a surprise to her each and every time that she puts a ball down on the side of a steep hill that it starts to roll. There's no explaining the theory of gravity to her. That's a conclusion I reached, though, without much experimentation. But I think I tried enough.
Admittedly, it's often more interesting to make up a story than it is to investigate and truly answer the why-question. Stories can be a lot more fun than the truth, I think, and I bet you think so, too.
With this second image, now you have the context for the first image I took, and so it is an easier conclusion to reach: what's pictured is just the ice that formed on top of a car during a cold spell. And a story of a trip to space or looking at another planet is far more interesting, far more fun, to conclude, isn't it?
In the work that I do, I hear a lot of people say about scientific studies, "That's obvious; I could have told you that" when a study's result agrees with that person's way of thinking, that person's conclusion. The scientists conducting the experiment might have thought the same thing, too. But without being open to the idea that something else might have resulted from the experiment, that there's something else out there to learn, and that there's more data to gather before making a conclusion, well, we might still think of other planets as nested inside perfectly transparent, rotating spheres, and something named Apollo driving a blazing hot chariot across the sky every day. That makes for a more interesting story, doesn't it?
13 January 2015
So what makes us different from other animals?
Many scientists seem driven to ask and to try to answer that question. But perhaps that's not the right question. After all, every animal is different from every other animal, right? Scientists know this, too. So why the search? My latest feature for the Proceedings of the National Academy of Sciences is published (subscription required to read the whole article).
---
December
19 December 2014
Learn to speak well.
Every writer needs to know how to speak well, whether you're discussing a story with an editor, participating in a pitch slam, or—if your writing is a hit—being a good interviewee. But waiting until you have that interview or finding yourself dumbstruck in front of an editor is a horrible time to realize your words either aren't coming out, don't make much sense or are just boring.
There are many reasons why we, as writers, might allow ourselves to get to that horrible moment...
(...continue reading this blog post here....)
3 December 2014
The fourth phase of matter: plasma.
It may be the most prevalent phase of matter in the universe, but we know only very little about it.
I was invited to do a podcast and blog post for PhysicsCentral.com, a service of the American Physical Society, and took the opportunity to report on the latest research involving plasma, specifically the plasma coming off our Sun.
As always, it's intriguing to talk with scientists about their work, and you can hear directly from them in the piece I put together here. With one scientist, it concerned a problem he had been working to solve for nearly two decades: how the Sun's coronal mass ejections have such explosive power. Here's a related video from NASA where you can see a coronal mass ejection.
Fascinating stuff, and we didn't even know coronal mass ejections existed until the launch of the OSO-7 satellite in the early 1970s (physicists and astronomers had their suspicisons, though, going back to at least 1859).
---
November
28 November 2014
What is seen vs. what is there.
The eyes are far from deceived here—there are five candy corns, two Oreo cookies, a Reese's mini chocolate, a malt ball, and some frosting—but I bet that's not the first thing you thought of when you saw this picture. Me neither, especially the timing, given this table decoration at yesterday's Thanksgiving dinner.
How often, though, does what we see actually represent what is there, particularly when influenced by the timing?
There's a lot of research about this scientific question, but today I'm writing about the word choices of my colleagues who have been covering the news about protests around the country in response to Ferguson. When such protests are alternatively described as "riots" and are associated with "looting," it's inappropriate for members of our profession even to call them "protests" when they never started out as such.
There is much to protest in this country, particularly how we have allowed our society to be one in which "equal opportunity" seems more and more a catch-phrase than a right, fewer and fewer resources go to public education (as compared, say, to testing companies and textbook manufacturers), income disparity grows more and more between CEOs and the minimum-wage workers they employ.... While a protest may degrade into a riot, those who are simply using what happened in Ferguson and the resulting protests as an excuse or cover for looting need only be called what they are: criminals. It's not about the timing. It's about what is seen vs. what is there.
25 November 2014
Imitating genre to better "fit"
Writers often say that you can become a better writer simply by reading more. Yes, and everyone from Stephen King to Belle Beth Cooper to your high school English teacher has a favorite way to say "Read, read, read..." as William Faulkner famously put it. But you can save yourself oodles of time by reading more carefully, that is, knowing exactly what you are reading for.
(Continue reading this blog post here....)
23 November 2014
A 2-hour present fest?
This is an advertisement for a smartphone and data plan in the Sunday before Thanksgiving. The ad suggests that with this phone/plan you can view a video via the associated network of presumably-related-to-you children receiving presents at some upcoming, unspecified holiday often symbolized with a decorated evergreen tree. I enjoy two things about this advertisement: it's well crafted but someone has subverted it.
The little girl pictured is holding a present, which presumably she is about to open. It is a present given to her, presumably, by the person watching the video from far away, who isn't there to witness the present-opening in person. But the choice of how the girl is holding the present causes some intentional confusion: she could instead be delivering the present to the person making the video, which, given such interactive video spaces available for real-time video chats, allows for the possibility that she is giving you—the viewer of the ad—the present... or that you will be next time you see the little girl in person. This gives you a kind of permission to go and get yourself this present—a phone and data plan—because you're going to miss out on being there in person to give/receive the present.
At the same time, some designer has stuck in the bottom right corner of the phone a value that indicates the video's length at over two hours. This seems to me to be a subversion of the intended message of the advertisement. For one, watching a 2-hour long video via your smartphone/plan is a shockingly poor use of a data plan and such a user would likely use up a good portion of the monthly data in watching such a video. The intended confusion—is the little girl recieving or giving a present—is also subverted because if there are so many gifts that it takes two hours to open them all (assuming there's no editing of the video to make it shorter), then she is receiving a lot of presents and so you've already spent enough money on her presents so you don't need one for yourself.
The way to improve such an advertisement would just be to put a little picture-in-picture on the simulated smartphone screen of an adult, eliminate the red bar tracking the time of the video, and the overall length so that it suggests a streaming, live conversation. No, I don't consult on advertising, but if such a large company can make such an error, perhaps your own personal branding could use a look.
18 November 2014
Sing for pleasure, for money, and for legacy...?
Okay, so that's a bit dramatic, but I'm pleased to report that I had my first session as a recording artist with Hinshaw music this evening. We recorded a number of songs that are being published by the music publishing company, including one by John Rutter.
This isn't my first recording session—I've done several—but it is my first one since moving to NC and that wasn't recorded in the midst of a live concert. Recording with an engineer in the room, a position I sometimes fill... but as the engineer, is a different experience. I'm glad to be doing it once again.
4 November 2014
Lots of important issues, one vote each.
I always enjoy election day for the ability to help decide what laws and policies are going to happen on a local level and who is going to handle details of local/state/federal government. It's a small pleasure, but one that is easily forgotten in the midst of the news of the day and any cantankerous politicking. Sometimes the results even go the way I vote! Less often here than in D.C., but... well, we'll see.
---
October
31 October 2014
It's Halloween once again, and time to let the id out.
I don't usually dress up unless I'm going out to a party, but I found this costume about a decade ago, and it's a good standby when the hour of darkness comes and there's no time to do much else than wrap yourself in a sparkle-laden cape and throw on a plastic mask. I do have to admit, though, this costume is probably the most reflective of my id because I imagine that the Phantom of the Opera (I have never seen the musical) is a bit of a diva. Being a singer, and a professional one at that, I too must take on this persona from time to time: it's what helps me perform for others with the most personal of instruments. The superego must be overcome: you have to use your "outside voice" and just let it go.
29 October 2014
Watch your step.
I hadn't expected to see such a poisonous snake in the neighborhood, but I've seen three of them so far, and this one I managed to snap a picture of because I had a camera with me at the time. It's a copperhead, but not a terribly clear picture as I've never before tried to take a picture while holding on to a dog who wants to investigate the stirring creature in the middle of the road.
It didn't last long in the middle of the road, even in the fairly quiet neighborhood I live in. But I wasn't about to try to persuade it to move along into someone's yard, from which it had come.
I'm glad for the gentle reminder from Nature: indeed, it's important to be present in everything one does.
25 October 2014
Pausing, reflecting, and celebrating.
Wedding celebrations, thankfully, are one of the occasions when dancing is the norm in American society. There are a few others, but none are as meaningful—at least to me—as weddings. It's such an honor to be invited to witness a couple's commitment ceremony, such a poignant moment in people's lives. Dancing is a way to interact with the couple, and typically, their families, too, that may be so very different from how you have ever interacted with them before or may ever interact with them again.
I always make a point of it, particularly because if there's ever an occasion to dance with them again, I can say "We danced at your wedding -- let's dance together again!" I'm fortunate to be able to say that has happened many times, and I hope it will happen many more times in my life. We always remember the dancing.
Congratulations to the happy couple!
23 October 2014
It costs a dollar.
That's what you spend to stroll along the longest wooden pier on the East Coast. It's in Myrtle Beach, South Carolina, where I'm visiting for a bit of a holiday as it is my best friend's fall break from university. The view is from the university's very own beachfront condo, which was a gift to the university from the current president. It's all quite surreal -- that I've come to a beach in October, that a university owns a beachfront condo in a different state, that there's a pier that costs a dollar just to walk on... -- which is why I've gotten up to see the sunrise. At least that is fairly consistent.
18 October 2014
It's my first National Association of Science Writers' meeting as a board member, and the topic on many people's minds at this meeting is money. How to make enough to continue freelancing, write a book, pay for passion projects, afford new equipment, buy a home, retire? (Wait, do I even want to retire? No, not really.) This is not a population of people who are terribly concerned about making money for money's sake: we see money much the way an economist does, as a tool for getting things done and as compensation for having gotten things done.
Lawyers negotiating contracts with we writers on behalf of publications, however, are paid to see their clients' interests in maintaining as much money as possible, which includes retaining rights so that if there's a future re-sale of your article, the publishing company -- not you -- makes additional money on it. So while it was helpful to hear from several experienced freelancers and one of these attorneys about kinds of contracts and the language you really want in them as a writer, when push comes to shove, there's little incentive for the editors at publication houses to do battle with the attorneys on behalf of the writers. It's just easier to get another writer. And if you're in the multimedia market, as I am, then you're dealing with multiple types of contracts, multiple expectations regarding rights for particular types of media, and an expanded pool of producers who can be called upon to actually do the work while you may end up as just a consulting editor and paid a tiny fraction of the budget for the project that may or may not have your name on it even though it was your idea in the first place. These kinds of concerns are why I ran for the board, and I hope I can do something about them during my term.
There was time for fun in Columbus, Ohio, the location of this year's annual meeting. This giant-sized chicken-wire sculpture of a human skeleton (I've drawn in the eye and nose sockets to make it a bit more obvious now that it is represented by this 2-d picture) hangs in the science museum, which our group visited as well, enjoying an evening that -- while the official program ended around 10 -- went on well into the wee hours for some of us. Fun, and overall, a very good meeting.
But I came away from the meeting a bit overwhelmed, particularly by the difficult stories I heard from my multiple-media colleagues. So now that I've heard these stories, what are some specific things you'd like to have changed in order to make your work multiple media more successful, particularly in earning professional rates?
15 October 2014
Is cat food less that much less dense than dog food, or is the designer of this advertisement here just stupid?
There are things people design in this world that just don't make sense until you do a tiny bit of research to figure out what they're about and why. The upcoming election is an excellent example of that, and if you just sit thinking "Why would anyone want to raise taxes? Schools? No, I'm not voting for that!" without taking a moment to understand what has changed from the time you went to school until now (including billions spent on tests thanks to "No Child Left Behind" policy), you're not taking your civic duty very responsibly.
It's just far too easy to make something up.
Turns out, only a tiny bit of research shows that dog food tends to be sold in mostly 25-pound bags, while cat food is sold in slightly smaller 22-pound bags. So the advertiser, wanting to get the attention of both cat-food buyers and dog-food buyers, probably just chose to be explicit in addressing both groups. If you want to go further afield and figure out why cat food is sold in 22-pound bags and dog food is sold in 25-pound bags, go right ahead. I've answered the question sufficiently enough for myself so I'm no longer making something up about the density of the two types of food or the intelligence of the people who decided on this advertisement.
9 October 2014
Saw this driving about the neighborhood.
It was formerly a Toyota truck -- a project for a retired engineer who had time and money on his hands. He said he was taking it to get inspected so it would be street legal. I really ought to see it with the wagon pull attached for the full effect, the man said.
I'd seen enough.
I'm exceptionally fortunate to have had an excellent education and have found work that I like to do at well above the minimum wage. Certainly wanting to pay more taxes for schools, I will be voting for the local measure to raise taxes in support of the schools. But I somehow doubt it will pass. Good schools are only needed if you have children or want to sell your home. With our aging population and the bulk of the Baby Boomers' children now through school, who needs better schools? Besides, those who have the resources can send their children to private schools, right?
I have nothing against the man who took the time and energy to build one of these truck-sized wagons. Evidently, it's kind of a trendy thing to do, especially for older people. But I do have a growing concern about a system in which this kind of conspicuous consumption gets more attention than the local metropolitan area in which more than one-fifth of the population struggles with food hardship, never mind that when adjusted for inflation, teacher salaries from 2002-3 to 2012-13 in this state are down 15%.
The growing economic disparity in this country is quite troublesome, and it really pains me that teachers -- those we pay to educate our children -- are very poorly compensated.
4 October 2014
Have you ever lay down on the forest floor?
If you can't remember the last time, I highly advise it for the perspective change: leaves are tympanies played by the tinest bugs; mushrooms are umbrellas; trees are skyscrapers. It's fantastic! But it does take you out of your comfort zone. What is about to crawl in my ear? Down my pants? Up my shirt? Bite/sting/taste me? It doesn't take much to shift perspectives. You just have to give yourself the opportunity.
2 October 2014
"God, Darwin and My College Biology Class"
That's the title of David P. Barash's opinion piece from this past Sunday's New York Times. It caught my attention and that of a lot of my friends and colleagues, too. Many thanks to those who sent it to me. Yes, indeed, I am fascinated by how people try to reconcile science and religion. Barash's article is like a breath of fresh air: he's arguing that it's up to religious practioners to do that reconciliation, not to scientists... or at least, not to him.
I should note that fresh air can cause quite a bit of damaging oxidation. And it would in Barash's case, too, had he not individuated his argument. He has no illusions that he is representing anyone's view other than his own. Indeed, he makes a point of noting that there is a view—"nonoverlapping magisteria" or "noma"—carried by much of the scientific establishment that makes a place for religion, and that under this view, as Barash writes, "God might well have used evolution by natural selection to produce his creation." Barash continues:
This is undeniable. If God exists, then he could have employed anything under the sun—or beyond it—to work his will. Hence, there is nothing in evolutionary biology that necessarily precludes religion, save for most religious fundamentalisms (everything that we know about biology and geology proclaims that the Earth was not made in a day).
Yet Barash says he gives a talk to his students about how evolution and religion "don't get along" in order to address a
substantial minority of my students [who] are troubled to discover that their beliefs conflict with the course material.
Until recently, I had pretty much ignored such discomfort, assuming that it was their problem, not mine. Teaching biology without evolution would be like teaching chemistry without molecules, or physics without mass and energy. But instead of students' growing more comfortable with the tension between evolution and religion over time, the opposite seems to have happened. Thus, The Talk.
Is Barash saying that he wishes to relieve these students' discomfort? Not hardly. Says Barash:
I CONCLUDE The Talk by saying that, although they don't have to discard their religion in order to inform themselves about biology (or even to pass my course), if they insist on retaining and respecting both, they will have to undertake some challenging mental gymnastic routines. And while I respect their beliefs, the entire point of The Talk is to make clear that, at least for this biologist, it is no longer acceptable for science to be the one doing those routines....
This is simply intolerance, though not intolerance of people who hold religious views, which Barash says he respects. Instead, Barash has grown intolerant of science (and so, by extension, scientists) for trying to reconcile evolution and religion.
Before I explore Barash's intolerance any further, let me note a few other easy critiques of his article.
Barash is, of course, writing only about a particular religious view.
We also might question whether he really is—as he says he is—respectful of the beliefs of religious viewholders given that he's challenging his students to undertake some mental gymnastics if they insist on "retaining and respecting" both their religious beliefs and evolution.
This talk about religion that Barash gives seems a rather odd way, pedagogicallly, to begin a science class.
One might also note Barash's indefinite timeframe: is Barash writing about students' discomfort growing over the timeframe of his semester-long class, or the timeframe of the four-plus decades of his teaching students about evolution? Certainly we know more about evolution now than we did forty years ago, but if Barash is only talking about the change in students' discomfort now compared with those students' in the 1970s, then he is making the error like that of the teacher with a stack of papers who clucks her tongue at the error in the first student's paper and becomes increasingly furious with the same error found in subsequent student papers. (I would presume Barash is not making that error.)
Barash's intolerance is human, unfortunately, just as it is unfortunately human to hold on to a contradiction, which Barash does in writing earlier that it is "undeniable" that "there is nothing in evolutionary biology that necessarily precludes religion" and later that
As evolutionary science has progressed, the available space for religious faith has narrowed: It has demolished two previously potent pillars of religious faith and undermined belief in an omnipotent and omni-benevolent God.
But does Barash actually consider arguments about irreducible complexity and the centrality of humanity on Earth as potent pillars of the religiously faithful... rather than as ill-formed arguments created perhaps only in the last hundred years to respond to the religious zealot's perhaps uninformed definition of evolution?
It appears so. With his intolerance, Barash is showing himself to be a zealot, too, and not just in his intolerance of scientists who try to reconcile evolution and religion. Indeed, Barash seems convinced of his own definitions both of science and religious faith, having argued for what the "previously potent pillars of religious faith" are and "in public and, at least once, rather loudly" arguing with Stephen Jay Gould about what science and religion are, writing of "noma" that
he claimed I was aggressively forcing a painful and unnecessary choice [between science and religion], while I maintained that in his eagerness to be accommodating, he was misrepresenting both science and religion.
In the end, it appears that Barash is zealously making a claim about truth—his truth, as again, he does individuate—about both science and religious faith. Many scientists are convinced of their claims about truth, and some so enthusiastically that they write Bingo! when Barash's views on evolution match their own. Scientists are not alone in this, of course, and some with religious faith argue that in some of his arguments Barash is wrong, arguing for religious truths instead.
This is nothing new: these kinds of truth claims, and humanity's struggle with truth claims have been going on for thousands of years. "What is truth?" asked Pilate of Jesus (as reported in the New Testament).
My own understanding of truth is etymologically informed: that "what is true" is fixed only temporarily (indeed, the word "true" has the same root as "truce," so truth is what people agree is true). This may be why people try to persuade one another of their "truths." If that be the case, then it suggests that over the past few thousand years we've not learned very much about persuasion.
In the past few hundred years, though, science has given us a relatively new form of persuasion. Science gives us a powerful way to think and it is a powerful tool to help us predict future events based on past data. But science is only inductive reasoning: we reason from the specific to the general. A lot of biological specifics suggest the general theory of evolution, but asking "Is evolution true" is as nonsensical as asking "Is gravity true?"
We have been persuaded—perhaps deciding after observing a large number of apples falling on people's heads—that there's this force called gravity, and even come to call this force of gravity a "law," but then we come across new data—of how galaxies move in the universe, for example—that doesn't make sense just because of gravity. So we invent dark matter and dark energy ("dark" because we have not seen or measured either) and look for evidence of both so that gravity will continue to make sense. "Is gravity true?" The question makes no sense. So why do we keep asking "Is evolution true?"
If we must seek to reconcile religious faith and science, perhaps instead of seeking truth, we should be seeking wisdom. There is wisdom to be gained from both. Much about the wisdom of science may be read about throughout this blog, so in ending this post, let me consider briefly a bit of religious wisdom.
When Pilate asked Jesus "What is truth," Jesus did not respond. Much has been made of this, but, of course, some texts suggest Jesus wasn't given time to answer before Pilate walked out of the room (and so perhaps suggesting Pilate really should have waited). In the end, the story goes, because of Pilate's decision Jesus was crucified. Reportedly, Jesus's last words were to God and were something like 'Forgive them, Father, for they know not what they do.' For thousands of years, humanity has preserved this wisdom—this lesson, whether it was truly spoken in the midst of excruciating pain or not, humanity has preserved it—of how Jesus responded... asking for forgiveness... for human intolerance and ignorance.
May we do the same.
---
September
23 September 2014
Critical thinking.
Untouched by human hands, what are the chances of this happening? There are at least a couple of ways to look at this picture of a group of leaves sitting at the very middle of a blowing air-conditioner.
The first is to be astounded that this group of leaves fell just the right way and at the right place so as not to be blown away by the high-speed fan underneath.
The second requires a bit more thought in considering that the fan may not always be on, so that the air-conditioning unit may have been covered with leaves and all of them were blown off when the fan turned on except the ones in the middle.
This is critical thinking. This is one of those things I love to do. The same kind of thinking is required both in doing science and in questioning scientists about their work. Sure, a fluid-dynamicist, dendrologist, and statistician could calculate the odds of the first scenario happening (leaves falling to the middle spot of a spinning fan), but hopefully they too would consider that the second scenario is a far more likely cause, and so not even bother with the calculation.
Why not? It saves time and effort apply such critical thinking because we avoid trying to answer bad questions. And there are a lot of bad questions. For example, considering all the ways change may benefit a living organism, all the various conditions available, and billions of years of time, there's no reason to even try to calculate the odds that a saw fish evolved, much less think that there are biological systems that are irreducibly complex.
Unfortunately, many scientists have used their time and talents to follow some rather odd lines of inquiry, including the use of Moore's law to figure out when life first began and come up with a figure that is older than Earth itself. There are already other scientific hypotheses suggesting life on Earth began elsewhere, so why even bother with trying to use Moore's law?
It's my experience that uncritical thinking spreads faster than critical thinking. The reason may be—at least in my line of work—is because it makes for better stories, or at least better headlines. In this example, the uncritical thinking begins with some rather poor assumptions made in the researcher's own paper, titled, suggestively, Life Before Earth. Then, it is picked up on and spreads by others, including MIT's Technology Review:
"...There's no question that this is a controversial idea that will ruffle more than a few feathers amongst evolutionary theorists. But it is also provocative, interesting and exciting. All the more reason to debate it in detail."
It's curious, though, that no individual took credit for that article—it's not bylined—and maybe that's because the author, who does mention having doubts, decides to highlight it anyway. Three days later, another writer goes on record, though, as indeed it does make a good headline:
Researchers use Moore's Law to calculate that life began before Earth existed
, and the article ends, provocatively:
"... [The] paper is likely to set off multiple rounds of discussion regarding not just the origin of life on Earth, but in the galaxy as well. If life truly predates our planet, and it can be proved, what impact might that have on religious thought and what might it mean to those looking for meaning in its very existence?"
Just take a minute and critically think through it, and then, please have a happy equinox!
4 September 2014
The results are in.
I'm pleased to report that I have been elected to the board of the National Association of Science Writers (NASW), an organization of my mentors, peers, and those I've had the honor to mentor as well in this wonderful profession of science writing, editing, and producing.
I look forward to seeing those of you fellow science writers who will be making it to ScienceWriters2014.
2 September 2014
Why science writing.
Every once in a while, you get a chance in this profession that you just don't get in many other professions. The resulting article may take a while to see in print. The interest of others may quickly wane. But in this profession you get the opportunity to talk to some really interesting people about really interesting things, such as Edward Tufte for this article about his Feynman diagrams' exhibit at Fermilab, and you get inspired to think and act in new ways about what it is you do and how it is you'll go about doing it in the future.
Sure, I'm always re-evaluating what it is that I do. And this profession I've stayed with now a decade is, for me, worth it. And that's after trying a few other professions that, for me, were not.
---
August
25 August 2014
Thinking symmetrically.
At a train and bus station in Everett, Washington, the symmetry of the interior stuck me as fundamental to our own binary way of thinking. What has a left, has a right. An up, down. A beginning, an end. This is our own construction, and we try to perfect it in our engineering of things. We also try to perfect it in the engineering of our stories.
Sometimes, there isn't a beginning or an end, an up/down, a left/right, no matter how much we want there to be. Instead, there's only the infinity between 0 and 1.
23 August 2014
Co-evolved.
Dogs co-evolved with humans, and historically both must have benefitted from the relationship. After many years of deliberation and a recent move to a dog-friendly home, our family has decided to give it a try. We just adopted a two-year old dog (with a lot of lab in her) from the animal shelter and already we have benefitted from the relationship.
For us, it isn't just the relationship with the dog that's been beneficial, but relationships with other humans. Now, I'm no longer on my own when out walking—sketchy and unknown—but a man out walking his dog, someone to be met. Now, our family is a family and no longer known simply as "the people who walk without a dog," as one of our neighbors once put it. It's very curious.
12 August 2014
What we choose to see.
There was once a couple of stalagmites here. A person broke them off. Legend has it that it was by mistake. But the tour guide at Luray Caverns said that until that mistake, the once mile-long path in the caverns would have to be traversed twice: once in, once out.
In other words, the stalagmites, now gone, prevented the company that oversees access to this natural wonder from turning the in-out path into a loop. The loop, now in use, allows for a continuous stream of visitors instead of visitors having to file in and past one another to get back out. Fortunate, I suppose, for those who were wearied by the gentle sloping mile-long walk and who would rather not traverse the same mile back out of the cave. Fortunate, too, for the company, who could take more visitors through and at a much faster pace.
This new "fried eggs formation" in a multi-million-years-old cave is one of the more popular formations for people to take pictures of. It's just one way that the people who run the cave have turned a profit without too much egg on their faces, though a reporter has done a nice job of seeing that some of it sticks around.
We choose to see what we want to see, but also sometimes what others tell us to see. I suppose any broken stalagmite has the potential to look like a fried egg, so long as there's either a bit of water to smooth it out or people to rub it for luck.
9 August 2014
The illusion of control.
Sailing the Hudson, I'm holding on to the end of the rudder post of the Clearwater, a sloop some call America's "environmental flagship."
From this position, it might appear that I'm in control. Not in the slightest: I don't control the sails, am not sitting on the post to help keep it steady, have not made or seen the map to know where to steer, and have only rudimentary sailing skills to know how to tack, which I do a couple of times. But this is how we think, we humans, that if I am in command, then I am in control.
The sailor knows that even the captain is not in control, though she may be in command. For no matter how the captain signals her crew, no matter how she might shout her instructions, she does not have even a whiff of influence over the wind.
6 August 2014
Obviousness.
If only someone had not made a trail, or kept it up.
If only someone had not traversed this trail so often so that it looks well used.
If only someone had not made and posted this sign, we might have a welcome respite from driving on the road with a jaunt into the forest.
But we are not welcome.
We are prohibited, the sign says, assuming we read English.
---
July
27 July 2014
Noticing little things.
Had this little bug been still, I likely would have thought it to be a piece of grass recently cut and thrown by a lawn-mowing machine. The lawn had grass that looked just like this little bug. But then it moved and I got down on my hands and knees to see why perhaps this bug had come to these bits of dead grass and leaves where it did not fit in. Impossible to know, but there it did find a few tasty snacks of its own on which to feed.
I suppose I looked a bit like an idiot or a man having had too much drink there hunkered down by the side of the road peering at what appeared to be just a piece of grass. From that perspective, I too am a little thing.
22 July 2014
Working for friends.
There's a venerable rule in business: never work for friends. Many writers are in support of this rule. Others attempt to debunk it. Still others offer helpful how-tos, say, if you're the boss, or when not to mix business and friendship. But if you're in most any business long enough—and particularly any specialty businesses like science writing—then it's likely someday you'll have the opportunity to work for a friend. When, if ever, should you take it?
(Continue reading this blog post here....)
19 July 2014
When the cure is as lethal as the condition.
A few generations ago, this was what you saw if you visited your doctor's office. This is an actual doctor's office preserved as a historic site in Jamestown, North Carolina, a town named for a Quaker who settled here in the mid-1700s. By the 1800s, not much had changed in terms of what doctors used and did: here, there's blood-letting equipment, bone saws, and various vials some of which are filled with what today we consider poisons. No doubt, it was a scary thing to visit a doctor at that time. You'd really only do it out of desperation, I imagine.
Such was the humble beginnings of modern medicine that, some say, drove modern science. Others say it was modern science that drove modern medicine by proving the negative, i.e., that certain treatments didn't work despite anecdotal evidence to the contrary. For certain, each field pushed the other, with wild experiments in medicine and science. From a patient standpoint, though, I'm just glad to be looking on it as history.
15 July 2014
Thinking like Sir Arthur Conan Doyle.
"A wilderness untouched by humans!" Watson ejaculated upon seeing the picture.
"Hardly," replied Sherlock Holmes, with a cocked eyebrow. "Look deeper and think, Watson!"
"I see only a river, trees, mountains, snow.... Oh, what is it Sherlock?"
"It's elementary, my dear Watson: from what perspective do you see it?"
"Why Sherlock, the picture is taken from a bridge!"
5 July 2014
Red, white, and blue.
Last night, as the sun set and the moon came out, I overheard some people saying that even God was honoring America's independence because even the sky was red, white, and blue.
This is what they saw as they stared up at the sky.
I briefly considered mentioning that as far back as 1601, England's flag (at least on her ships and flying over her colonies) was also red, white, and blue. I did not even think to approach them about their God statement. It is, after all, unprovable either way as far as I am concerned. Could any scientist truly disagree? If not, then why even mention that a simpler explanation could account for for the sky's display rather than God honoring America on Independence Day?
---
June
30 June 2014
"Because a piano is heavy."
It's such a different way of thinking, science is. The kind of thinking it takes to come up with a theory of gravity, for example, is so unique that it took our species from its origins until only a few centuries ago—roughly a hundred thousand years or so—to figure it out. And don't bother to ask, if you knew how to ask, a chimpanzee or dolphin about gravity. They're intelligent, but it's pretty likely they don't have the same knowledge of gravity as we do. That said, there's no need to go patting our species on the back for all its cleverness just yet: even gravity doesn't make sense of what we see in the starry sky. We have to invent matter and energy we cannot see—dark matter/energy—to allow gravity to continue to make sense of what we can see.
We finished our move to a new house this month, and I hired help for moving the upright piano. At one point, one of the movers said to the other, nodding at the piano, 'Why did we have so much trouble with this?' The answer was as above, and "heavy" is all that's needed for such an explanation in such a circumstance. But asking and answering why is anything "heavy," well, that's the kind of question that is so much more interesting to ask, that we should be asking more of, that will advance our species even further along and so earn a well-deserved pat on the back.
No, we still don't know for sure why anything is heavy, but the theory of gravity explains it as best as we know right now, anyway, and that knowledge has allowed us to do some pretty amazing things—especially in safely overcoming the Earth's gravity—in the past few hundred years.
11 June 2014
Contemplating obstacles.
There was a storm last night, which knocked out the power and pulled down some pretty large branches onto our driveway. It didn't stop me from going on a run, reading the paper, or otherwise having a pleasant morning. Their presence, however, did prompt some firemen who responded to some other wire-tree-interactive fires to stop by our house and ask if they could remove the branches for us. It wasn't an obstacle except to our car, which needed us to drive it, and which at some point we would be doing probably before the natural decay of the wood. But it was much more a problem in their minds than it was in our own.
2 June 2014
Evidence of forethought.
This was the scene outside a neighbor's house this morning, and my mind immediately started coming up with stories to explain why the kids who live here—presumably the adults did not construct this hazard on their driveway—decided to align all of their vehicles orthogonal to the typical direction of driveway travel. Could the children desire the parents to stay and so constucted this obstacle to keep them from driving away? Have the parents recently been frustrated with traffic jams, and so the children are imitating a traffic jam to make better sense of their parents' frustrations? Might the children understand that their vehicles are fundamentally different from those driven by their parents, and so placed them orthogonally to the driveway to signify that difference?
There are many possibilities, but probably not that last one. In any case, it's definitely evidence of forethought, and we can assume a designer by the design. Why couldn't we then also assume the vast complexities and designs we see within life itself are also evidence of a designer? We can. It's that we cannot prove it. We have no way of demonstrating that there is a designer simply by the designs we see. I cannot prove that the children constructed this line of vehicles any more than I can prove that the wind did. I can only assume. Or I can ask the children or parents what they know about this line of toys in their driveway. And so could you if you knew where they lived. And likely we'd get the same answer. But it still wouldn't be scientific proof.
---
May
10-25 May 2014
Human origins: Africa.
When I was a kid, my favorite animal was the cheetah. I had never seen one in person, but it was my favorite because of the way it moved—so gracefully—or at least that's how it appeared to move in super-slow-motion on a show broadcast by the local public television station. Later, from another public television show, I saw it at full speed. It was terrifyingly fast, but I knew that it still had that grace in how it moved. I just couldn't see it. In some ways, that editor who slowed down the footage of a cheetah running was doing what I do: take a bit of information that's zipping by and look at it more deeply, place it in context, and show what is really happening.
Going to see a cheetah in the wild was not my reason for going to South Africa—indeed, I didn't expect to see one—but I did, and this is a picture of it I took with my mobile phone with no zoom. I'm really that close. Seeing the cheetah, I was reminded of my childhood, and so of my own human origins. That I was in Africa, my thoughts quickly went on to the origins of our species and of our society.
As a science journalist, today I'm more likely to dwell on the habits of the rock hyrax than the cheetah. Nothing particular against the cheetah, but the rock hyrax are far more plentiful and easier to observe, have an interesting social structure, and, well, have been shown to be a reservoir for the leishmaniasis parasite. Okay, so we're all ecologically connected, meaning there's a human element to everything if you trace far enough along the web of life. But it doesn't take much tracing to go from rock hyrax to leishmaniasis parasite to nasty human disease. These little creatures are really cute to we humans (or at least we tourists as the locals think of them as pests..., like too many rabbits). Curiously, their nearest surviving evolutionary neighbor isn't the guinea pig or badger or something like that, no. It's the elephant, and as you might imagine, the lineage split a long, long time ago. A lot of changes can happen in a short time, but this split happened about the same time the split did between we humans and cheetahs. To put that in perspective, our last common ancestor with chimpanzees lived about six million years ago, so we're talking a long time ago that we split with cheetahs.
Of course, there is much more to the world than just the non-human animals, and this is the part we normally dwell on. Just listening to the news, for example, and there's very little there that would interest a cheetah besides the weather report. Being so obsessed with what others are archiving, building, creating, destroying, enjoying, finding, gabbing about, hiding, intellectualizing, juggling, keeping, losing,.... South Africa is an interesting country to study. For example, we visited Mandela's cell on Robben Island, just off the coast of Cape Town, and were given a tour by one of the former political prisoners there who now makes his home on the island that was once his prison.
Cape Town, one of the most beautiful cities I've ever visited, is still very much a 'white' city even though apartheid ended 20 years ago. Two days before our trip, South Africa had its first 'born free' election, in which people who were not born under apartheid were eligible to vote. It might take a few more generations to undo the damage wrought by apartheid. After all, we in the United States are still suffering from the legacy of our so-called "separate-but-equal" history after the civil-rights movement, and there's still plenty of discrimination against women in our country, too.
Primarily, though, it's the non-human animals that I've come to see on this trip, including how we humans are affecting their habitats. With the African Penguins, for example, our fishing habits near the coast means they have to journey further out to sea in order to get enough food to feed both themselves and their young. That puts them at greater risk of being eaten, say, by white sharks, which we also saw on this trip. We build our homes near the coast, and so threaten their homes, too. It's difficult to know what to do, but easier when you've seen the animals in their own habitats.
Speaking of which, most of the habitats I've come to see aren't near the coast, so we took a flight then from George to Johannesburg and then drove to Greater Kruger National Park. Impressive views of the mountains' effects on the climate prompted this picture, with the clouds following the mountain ridge, stopped from getting any closer to the Indian Ocean except for a whisp or two where there's a slight saddle point. But it's different enough on the other side of the mountains so that even the clouds that do make it through do not last.
It doesn't take long in Greater Kruger National Park to find life and evidence of death. Here, various bones are assembled probably thanks to a pack of hyenas that reportedly will pick them up and deposit them in some central place for later consumption. Yes, hyenas eat the bones, gnawing on them like dogs do, and eventually crunching them down and ingesting so much resulting calcium that their skat is white, but there's evidence that
hyenas
are more closely related to cats than dogs.
Walking safari is one of my favorite activities out in the bush because you can use more of your senses. This leaf, for example, is as rough and sturdy as sandpaper. That makes it not so terribly palatable (though that's not going to stop a hungry elephant... as if anything would stop a hungry elephant except an angry elephant), which, I gather, is a likely adaptation that enables it to survive, grow, and reproduce more successfully than other plants that lack either enormous spikes on their branches or other defenses against roaming herbivores.
When out walking, though, you can come across some rather startling things, such as the golden-orb spider. This one's a female. The males are very small and must rush in to mate with her while she's feeding, or she'll make them a snack. If you miss seeing the spider, you're still not likely to destroy her web by walking through it: it's an incredibly tough material to support her weight, of course, and because of this strength, these spiders are cultivated for their silk for a multitude of purposes, including sutures. One group even cultivated so much spider silk in order to weave a rug out of it. In the field, you can pluck these webs like a guitar string -- it is that strong -- though you're going to have to disrupt the spider quite a bit when you do so, so you don't want to do that for very long. Like most every animal in the wild will, when threatened, these spiders bite, too.
Very glad to be back in the truck when we came upon this pack of hyenas. When we're sitting in the truck, we do not resemble anything that the hyenas perceive as a threat, so they're more curious about the source of light and sound than ready to snarl and bite or run away. The truck is a consequence of our society: imagine all the various people and their resourcefulness, over time, to come up with something as complex as a truck!
It is just a drop in the bucket in terms of evolutionary time tables, though, as these "potholes" as they are called in the Blyde River Canyon serve as a ready reminder of how long it can take to make noticable changes. Carved in sandstone by the river, these formations are considered to be many thousands of years old -- older than civilization, really -- and so almost no time at all compared to even the evolution of our own species from the creatures who came before us.
9 May 2014
I'm going to South Africa for work/play, and darn it if there isn't a place to plug in my smartphone one last time at the airport. Several student groups are on the plane, and one of those groups—the one I'm traveling with—has capitalized on the outlet with a multi-USB-charging adaptor.
I'll be away from regular posting for a while, but certainly will back-date some posts about the trip after the trip. Sure, there's plenty of electricity where we're going, and I've got my computer. But there's not much access to WiFi for doing things like updating one's website. Plus, well, it's Africa, and I just doubt I'll be online much except posting pictures for friends/family via my smartphone, which has a data plan through the local mobile network. To keep that charged, well, mine is the type that allows you to swap out the battery. And I brought a back-up.
---
April
25 April 2014
Bare feet.
There's something to be learned in observing behavior in others, but also in observing one's reaction to observed behavior in others.
Pictured here is the bare foot of a singer rehearsing for our concert tomorrow night. We're at a temple, a sacred space for people of the Jewish faith. This woman is Jewish. I'll have to think about why I snapped this picture and felt the way I did: unusual.
18 April 2014
We can be so easily transformed by a moment of sunshine.
Momentarily gone are the worldly concerns of life and death, invading countries, poverty, hunger. Catching a moment of sunshine, a single red tulip opened against a background of deep green and framed by a bench and flowering dogwood.
I hope people who are strugging with worldly concerns of life and death, invading countries, poverty, hunger have moments like these, in which a moment of sunshine surprises them, catches their breath, brings them into the immediate present. Were that we less creatures of past and future, power and anger, expectation and disappointment.
It is far more difficult to know what is best do about our world than whether to pursue any particular course of action. I would like to carefully tread over the grass, sit beneath the tree and admire the tulip closer. I choose not to dare to, though, for it is private property and there is a posted warning that tresspassers will be shot.
12 April 2014
Pictured here is a goose nesting in a parking lot outside a church.
The male, not pictured, struts around honking and hissing at anyone who dares get very close, though some people from the church must have dared to upset the geese by placing these orange cones as a warning to others and got far closer to do so than I would have. As the female sat atop her nest, the male approached and nipped at our car. We saw his tongue. We had not even come close to the orange cones, but what is the boundary between humans and Nature? None. We only pretend that there is.
I love moments like these, when Nature insists. It seems fitting, too, as my legally recognized spouse and I came to this parking lot for a wedding not legally recognized in North Carolina.
5 April 2014
How labels define us, if we let them.
The week of the furniture market in High Point, NC every six months is the typical experience of this town, I understand, given that some 80,000 people come here for this week only. That means it's likely there have been perhaps more people who have come to High Point just for furniture market than who have ever lived here. The population of High Point is only now around 100,000, after all.
I've come to furniture market this year because the University of Chicago alumni club offered an insiders' tour. Otherwise closed to the public, furniture market is where buyers, sellers, and designers meet. Our badges say our names, yes, but far more prominently is the word "Guest." With this label we walk by many hundreds of small furniture showrooms with dealers who either bar our entry or show us no interest. It is an insiders' tour, yes, but far from an insiders' perspective. I enjoyed furniture market much more when I came a few years ago when my badge said "Media." Then, too, I was barred from many showrooms, but only if I pulled out a camera, which also drew interest. I did not change. It's just how I was labeled.
1 April 2014
This is not a joke.
Today is April Fools' Day, but do not be fooled by this post or this picture. I'm not making this up, and if Google Maps were up to date, you could even see this setup from space.
Pictured here is a concrete cornhole board in a public park in Jamestown, NC. It is a kind of horseshoes game but played with a beanbag filled with corn seed. It is also called "Lawn darts for drunks." See the PDF of the master plan if you really can't believe this picture. I could hardly believe it myself.
---
March
27 March 2014
Awareness and another trip around the Sun.
My beloved is starting another trip around the Sun tomorrow, and I finished this charcoal drawing for her today. It's based on a picture I took last year while we were in Africa. Of course, no one dares stand beneath a wild elephant—though it's hard to call any elephant tame—but at a rescue center for elephants that would otherwise be killed, some of the funds raised to support the enormous cost of caring for such a large animal are raised by visits such as our group's, which it turns out included the chance to stand beneath an elephant while a trainer atop the elephant fed him tasty treats.
It's far from a normal human experience, at least here in America where there are no roaming elephants eating crops, charging cars, or otherwise coming in contact with people, meaning you'll likely not find a rescue center for elephants on the side of the road in the Americas. But it required, like many experiences in life, making the choice to participate in what had been and would continue to be going on with these elephants whether we were there or not. We chose to participate, like we choose to participate in buying our food from grocery stores and so support unsustainable shipping practices, purchase a car and fuel it with petroleum products and support unsustainable energy consumption... the list goes on and on.
Unlike our normal activities, the immediacy of interacting with an elephant demanded recognition of the social structures in place to support such an activity. So seeing this picture prompts in me, particularly, an awareness of what I take so much for granted with the social structures in place to support going to the grocery store, having a car, etc.. Why? We were not without trepidation at interacting with the elephant: that's not my beloved's smile; that's her "fear grin." No one is without contradictions, and I believe it is our awareness of our contraditions that brings wisdom—something to celebrate as one embarks on another trip around the Sun.
22 March 2014
Cooking for oneself.
Brewing beer is just cooking for oneself, though I'd only tried it once before with one of those pre-made kits that required nothing more than pouring in a precise amount of boiling water into a bag and then hanging it undisturbed for a few weeks. That was during college and thanks to a gift from my uncle who seemed intent on my learning to appreciate alcoholic beverages before it was legally allowed. This time, however, I am not so much brewing as observing. I am, in a sense, a sous-chef: lifting heavy things, pouring water, stirring, and otherwise following someone else's direction. It is the perfect way for me to brew beer, at least this first time on a Saturday afternoon, because there is also some of the last batch available to drink.
Please don't be concerned about the dog: he is just sampling spillage of the malty beverage before the yeast has done its work.
18 March 2014
"This seems to be the wrong palette."
That's what I thought to myself as I awoke to ice on the lawn. I suppose that means I've been spending too much time in front of a computer or something, for I'm not experiencing life for what it is but for what my impressions of it should be.
The familiarity with what ought to be is really limiting. It's time to go out and be in it.
14 March 2014
Different tragedies: for a tree and for a neighborhood.
Pictured here is the remnants of a neighbor's tree that suffered a lot of ice damage from the past storm. It is blackened with fire caused by an unhealthy regard of electrical wires strung to the pole that stands behind the stop sign. After the storm, the neighbors went out with their own chain saw and started taking down the tree. They took precautions they had perhaps seen watching others take down trees, including tying a rope around the limb to be cut for the purposes of giving it a yank as it fell in order to direct it away from electric wires. However, they must have underestimated the force it would require to direct the fall of a limb, which tore the insulation off the wire and started a fire before shorting out and plunging the neighborhood into darkness.
We were away on a trip at the time, so neither witnessed the event nor suffered the consequences of being without power on such a cold night. Other neighbors described the tragedy, though, of a favorite television show going dark at the moment a contestant winner would be revealed. Understanding another's perspective is worthwhile, or at least having the capacity to do so is worthwhile. I think that should extend to trees, too.
7-11 March 2014
New and old.
It has been a long spring full of ice, and we took a harrowing trip out of it to visit some friends we made in D.C., meeting them for a weekend in Charlottesville, Va. We thought about canceling as we awoke on Friday morning to the sound of limbs snapping and seeing ice again cover the streets. Then another bang of a different kind, and the power was out.
After 75 miles of driving on icy roads and through various forms of slush, we found a store with lights on and got some provisions for the remainder of our trip. The store was perhaps just ten-percent lit, powered by a generator running out back with a security guard at the front to manually open the otherwise automatic sliding doors. The cashier, who confessed she was inexperienced in driving in snow and ice, declared it wasn't as hard to do as she thought it would be and that there was little problem for her to get to the store: "You can go as fast as you want so long as you don't try to turn."
My spouse and I looked at each other and decided we were too far to turn back, having already counted some fifteen cars and trucks that had slid off the road and were abandoned presumably until more tractionable conditions returned. And after only another 25 miles found ourselves out of the worst of it. Unlike everyone else on the road, however, we were only driving at a top speed of 25 miles per hour, hazards flashing.
In Charlottesville, we made good use of our time, and I delighted in touring the area that Thomas Jefferson called home. Pictured above is from inside the rotunda on the campus of the University of Virginia, founded through Jefferson's efforts and designed by him.
I had business then in Baltimore, and for sentimental reasons, made my route through D.C. and past the Jefferson Memorial. The stoplight that I'd hope to stop at turned red just at the right moment, and so provided me a moment to capture the approach of dusk.
After concluding my business in Baltimore, I made my way down to the docks to have lunch with a friend and happened upon the curious site of a dock that did not connect with the land, yet remained standing. Nature was reclaiming it.
Finally, back through D.C. for dinner with a friend who works in Virginia, and a traffic jam left me the opportunity to snap this photo while being reminded of the benefits of not living in Washington, D.C.. It may be a colorful place to live, but is cramped. And as with any cramped place, there is friction of various types, causing noise, smells.
I am disappointed that my journey is over and that my visit with friends has passed. But I am glad for the memories, and happy that my friends do remember me well.
3 March 2014
Again ice has fallen.
Sometimes it is a pleasure to walk alone and reflect on where one is and where one has been.
Remembering the path.
Where I were when I slipped, and how I felt getting back up.
---
February
28 February 2014
Storytelling as frames and re-frames.
Yesterday, I had an interview that reminded me of a lesson I learned earlier this month about storytelling at the annual meeting of the American Association for the Advancement of Science. The meeting was not about storytelling but about announcements of scientific discoveries, interviews of scientists, and meetings with editors. Nevertheless, the take-home lesson I learned was about storytelling as framing and re-framing. Yesterday's interview was such a reminder of that lesson that I had to write about it.
Consider, for example, the frame of the passenger airplane window on approach to Chicago's O'Hare airport. If you are well-acquainted with flying, you will see in the picture above a vast city at the side of a lake. Your eye may note as well that the horizon isn't horizontal, and you reason that is because the plane is tilted, slowing before landing. As you look further, you may be a bit confused by the apparent islands in the water, but then the white reminds you of snow, so the islands must be made by rough patches of ice because much of the lake has frozen over. The frame for this story is common, obvious, and interprets what you see with what you already know. But this is just one frame.
Imagine another frame, a re-frame of this picture of an airplane wing over the city of Chicago: suppose you are actually seeing is a small, exquisitely well-crafted set of tweezers as viewed through a microscope above a biological sample. Now what kind of story can you tell? If you are a microbiologist, the frame for this story is also common, obvious, and interprets what you see with what you already know.
Storytellers also have frames, as do editors. Some refer to these frames as genres, and I highlighted in December this already-a-classic spoof of a storytelling genre of science. While science is about considering new frames, writing about science is stuck in old frames. The frames themselves are common, obvious, and interpret what you read with what you already know.
When there is disagreement between editors and writers in writing/editing stories about science, it seems to me the underlying issue is about how to frame the story. It's not that I've been in many of these disagreements. It's just that when you read so many stories about science, as I do, you frequently end up reading several versions of the same science story (be they versions by different authors, produced in different media, etc.). Some versions of science stories are decidedly better than others, and so it's not too much of a stretch to imagine writers and editors arguing over how to frame the story, choosing a frame, and then writing to it.
The most powerful of these frames, I think, is the story of "What you think you know is wrong." Of course, only a tiny fraction of scientific discovery may be appropriately fit into this frame, though many press releases about scientific discovery do inappropriately use this frame. But people are tempted to use this frame because it gets you to read, listen, watch. There is power in the message of this frame. This is the frame that confronts you when you consider the image above as being seen through a microscope instead of through a plane's window. This is the frame I was reminded of in yesterday's interview.
The subject of that interview was big data. Big data has been in the news for at least a decade. By 2008, the editor-in-chief of Wired magazine, Chris Anderson, argued that because of big data, science itself—on a meta-level—was in need of a new frame or genre, essentially, with big data making the scientific method obsolete. Shortly thereafter, according to Google director of research Peter Norvig's account of a conversation between himself and Anderson, Anderson was just trying to be provocative, "presenting a caricature of an idea, even though he knew the idea was not really true." Anderson is motivated to sell magazines, after all. But it does not matter one whit what Anderson's belief or motivation was because the re-framing he did survives and remains influential. I think that's because Anderson tapped into that most powerful of old frames, "What you think you know is wrong."
Why do we like that frame so much?
I don't. My interviewee yesterday didn't seem to either, but still felt the need to respond to Anderson's argument just as many other scientists have done so before. Fortunately, the scientific discipline has a method for handling claims related to this frame of "What you think you know is wrong," namely, to see the new knowledge for yourself by repeating whatever experiment brought that new knowledge to light.
In this way, science celebrates occasions when "What you think you know is wrong" happens and can be demonstrated. But our writing about science never does the same. Instead, we fall into old genres such as making our stories about the people who do science: now that this person's idea is demonstrably wrong, what other person's idea is demonstrably right or cannot yet be proven demonstrably wrong?
As evidence of this, consider the amazing scientist Jean-Baptiste Lamarck, who described invertebrates (he coined that word) and discovered and named over a thousand species. It's likely you remember him mostly as being wrong about his theory of evolution. Might we someday cluck our tongues over Einstein's special relativity as being wrong in light of as-yet-unconducted experiments about quantum entanglement? Perhaps so, or we might try to re-frame science as astrophysicist Brian Koberlein did in his article Why Einstein Will Never Be Wrong and suggest instead that when we do find evidence or a more comprehensive theory that subsumes Einstein's special relativity, "we'll simply understand the limits of [Einstein's] theory."
The power of these old frames, or genres, has been studied extensively. Certainly we are entertained by stories of a certain type, and much of literature may be categorized into such plots. But science is a relatively new discipline in the history of humankind, and science's way of thinking—induction—is likewise new to we Homo sapiens. We need a new storytelling genre to match—one that celebrates when we find something we thought was right is actually wrong. It is how science is done, but not yet how we write about it.
5 February 2014
Science, creationism, and the dangers of certainty.
Last night, Bill Nye "The Science Guy" debated Ken Ham, founder of the Creation Museum. The venue was the Creation Museum and the question, as noted by moderator Tom Foreman of CNN was "Is creation a viable model of origins in today's modern scientific era?" If you want to watch the whole two-and-a-half hour debate yourself, find it on YouTube. It was hard to watch.
I think it was important for me to watch, however, because it helped me understand how even acclaimed science communicators and acclaimed biblical apologists can fail to listen to one another. I once covered this topic for Science magazine via a podcast from the AAAS annual meeting back in 2008. On the panel was Martin Storksdieck, who is today the National Research Council (NRC) director of the Board on Science Education and the NRC's Roundtable on Climate Change Education. Of relevance to the Science-Creation debate, Storksdieck said each side of the debate needs to be asked these questions:
What is your perspective on knowing? When do you know? Is it revealed knowledge that comes from somewhere? Are you accepting evidence? Are you accepting that there's a truth out there, and if you accept there's a truth out there, do you think we can find it?
The closest the debate got to any of these questions came via a question from the audience, "What, if anything, would ever change your mind?"
Ham responded "No one is ever going to convince me that the word of God is not true," but then distinguished between how we model and understand what happened, say, with Noah's flood and how Noah's ark was built—and that our understanding there would change—but not the truth concerning Noah's flood.
Nye responded "We would just need one piece of evidence," but then went on to give examples that showed he understood the question to mean 'change your mind about any particular scientific theory,' such as "evidence that the stars appeared to be far away but they're not."
This link will take you that point of the debate if you'd like to see it for yourself.
Unfortunately for science communicators everywhere, Nye then went on to ask—"Mr. Ham, what can you prove?"—suggesting that science actually proves something.
Science doesn't prove anything. As my friends and colleagues like to quote Victor Hugo, "Science says the first word on everything, and the last word on nothing." Indeed, I wish particularly Mr. Nye (but also Mr. Ham) had read before the debate a post from last Sunday on the New York Times website titled Dangers of Certainty: A Lesson from Auschwitz. Highlighted by that post, I also invite you to watch this BBC video segment from 1973 of Dr. Jacob Bronowski with words relevant to yesterday's debate for both science communicators and biblical apologists — the most relevant bit begins at 1:52:
---
2014: January
30 January 2014
State of the Union: vaccines and drug-resistant bacteria?
Like many Americans, I watched the President deliver the State of the Union speech the other night. This is the speech that is required by the Constitution (Article II, Section 3, Clause 1) that the President:
shall from time to time give to the Congress Information of the State of the Union, and recommend to their Consideration such measures as he shall judge necessary and expedient
Of course, you can click to read it or see a blog post about it, if you like.
But, better yet, take a look at the "enhanced broadcast" version on YouTube in which there's a split screen with Obama speaking on the left and a carefully orchestrated series of pictures and charts that give a kind of testimony to the President's words on the right. It reminds me of Stephen Colbert and "The Word" segment—a kind of multichannel communication tool to get at "truthiness."
However he does it, President Obama thankfully continues to try to pursuade Congress, as certainly there was a time (December, 2011) when several media outlets, including NPR, suggested that he might adjourn Congress and become the first President ever to exercise that power (Article II, Section 3, Clause 2):
he may, on extraordinary Occasions, convene both Houses, or either of them, and in Case of Disagreement between them, with Respect to the Time of Adjournment, he may adjourn them to such Time as he shall think proper
Perhaps because of the specifics listed in the charts and graphs accompanying the enhanced broadcast, the President figured this year's State of the Union address could be full of what rhetoricians call "glittering generalities"—vague words and slogans such as "hope you can believe in." Typically, the use of "glittering generalities" allows listeners to feel good about what's said because such statements allow everyone to agree upon them. They contain no specifics.
It's no wonder comedians such as Jon Stewart keyed into the vagueness of the President's speech as something to make fun of:
Sometimes, though, the absence of even glittering generalities about a topic, such as the importance of basic scientific research, is felt keenly as damaging. Such is the case with this year's speech in which even the term "science" was only mentioned once and only in the context of education. Yes, technology and research universities were mentioned and even:
"Congress should undo the damage done by last year's cuts to basic research so we can unleash the next great American discovery — whether it's vaccines that stay ahead of drug-resistant bacteria, or paper-thin material that's stronger than steel. And let's pass a patent reform bill that allows our businesses to stay focused on innovation, not costly, needless litigation."
This use, however, suggests by association that research discoveries mean making something that is patentable and may be used for money-making and/or job-creation. Is this what science is reduced to in the minds of our politicians, at least in representing the importance of scientific research to the American public?
It appears so, at least temporarily, as every other State of the Union address by President Obama featured funding basic scientific research without referring to specific products or jobs created by that research. In addition, this year President Obama's speech showed that no one with much of a scientific background edited it: vaccines don't "stay ahead of drug-resistant bacteria" because vaccines help the body prepare for infections, not treat infections like antimicrobial drugs do after the infection has taken hold. Yes, it's a small sticking point, but it speaks loudly.
17 January 2014
Humans as meaning-makers.
It's so easy for we humans to see meaning where there is only randomness. Because we do, I believe we also see intent where there is none. Thankfully, we have the ability to communicate at a very high level, and so we can ask about the intent we see in others' words and actions. Unfortunately, there are many occasions in which such communication is discouraged. Anticipating your question, dear reader, no, I dropped these cranberries randomly, and was struck enough by the meaning I saw that I went to get my camera and took a picture before compiling the rest of my morning breakfast.
Journalism is a profession predicated on asking and getting answers about intent. And such communication is also very often discouraged.
I am not discouraged, but it seems to me from the December, 2013 Notices of the AMS (American Mathematical Society) I read today that Anna Haensch was discouraged by her AAAS Mass Media Science and Engineering Fellowship, a fellowship I participated in a decade ago. A newly minted PhD in mathematics, Haensch did her fellowship at NPR and writes in her short essay that the experience presented her with a dilemma:
Are we interested in telling stories about science being done? Or are we in the business of selling results? This really gets to the heart of one of the principal questions in science reporting: should the science reporter be teaching science?
Largely, I think that the answer is no and that the role of a reporter is to deliver results in a neatly contextualized black box. But of course the notion of handing over results without giving the backstory and logical underpinnings is at tremendous odds with my own chosen career path: professor.
While Haensch ends on a high note about the fellowship experience that she has "never been more sure in my life that I want to be a mathematician," her essay makes meaning where there is only randomness: the randomness of press releases during her 10-week fellowship. Haensch writes:
On the health beat, I soon realized that there are essentially only two types of stories being hawked by public information officers of the major research institutions: type I, in which scientists find that disease x is caused by y, and type II, in which scientists find a possible cure for disease x. That's it. And I wasn't comfortable writing about either type.
I should be explicit in noting that Haensch's fellowship was paid for by the AMS, and her essay I'm exerpting was published by the AMS, so her essay itself serves as a kind of press release. Unlike the two types of press releases Haensch described, however, hers is worth reading carefully. Hers is worth querying. That's because her essay defines science journalism as reporting on scientific papers coming out in journals and highlighted by press releases.
What Haensch describes is a profession that simply describes what has gained the most attention or is worthy, in her view, of more attention. But that is not a profession predicated on asking and getting answers about intent. The intent of a press release is to get attention, even random attention, and while we struggle, particularly as journalists, to make meaning of attention-grabbing press releases, often there is only randomness and results that have not and maybe even cannot be replicated.
Update, 22 January, 2014: the National Association of Science Writers (of which I am a member) has highlighted Haensch's article with one of its own.
6 January 2014
When did college become fun? Or rather, given this postcard, when did "making college fun" become a successful marketing strategy?
Note: I have purposefully blurred a part of this picture to deflect attention away from that particular college. It's just a representative example.
I'm not an education reporter, but as a citizen of the United States, I am very much concerned by how cause and effect in education is being examined, quantified, and subsequently marketed. Yes, we hear again and again about studies showing that people who go to college earn more money than those who do not, but this higher income is an effect of getting a quality education, not of simply getting a college degree. And really, may we focus on some other reason than eventual income for deciding to follow a path towards scholarship (as compared with the pursuit of a scholarship to pay for one's studies, or scholarship)?
As a result of all this marketing, I think we will continue to see a proliferation of new colleges that make getting a college degree easier, meaning that a college degree will mean less to employers, and the best students will end up staying in school even longer in order to distinguish themselves. They're not in it for school-sponsored fun.
1 January 2014
Happy New Year!
These two people obviously were having a good time, and not so self-conscious as to be willing to blow on the party favors even when someone was snapping a picture. They also got nicely dressed up to ring in the New Year. As it happened, no one actually had a method of knowing exactly when the clock struck midnight, so the one on the left just made something up, and no one seemed to mind being a second or even a minute off the actual time when he started counting, "10, 9, 8...".
Today took this couple to Charlotte, where they cooked and ate with friends and all went on a short hike together near this gorgeous lake with cloud formations apparently seeded by criss-crossing mechanical beasts.
During the hike, again the one on the left noticed a tree had been carved by someone named "Blue" who apparently was in love with someone named "Cheese" and he thought upon seeing this expression of love that it was very odd indeed.
It's obvious that the sublime was again mixing with the ridiculous on this most curious of holidays that seems so blatently out of whack with the Earth's movement around the Sun—surely, humanity could pick a solstice or perhaps even an equinox on which to start the "New Year"—but what else could be done than for a writer to write about it?
---
December
27 December 2013
Oasis in the desert.
Traveling to Arizona for holidays to see family has given me also an opportunity to spend some time in a different landscape and think different thoughts. Of course, one's context is very important to one's survival, and we humans physiologically react to the presence of bodies of water, storms, the sight of blood, even noise and music. So it makes sense to me that we might also think differently in different environments, and not just about how we might survive.
I've noticed, for example, that when I come to the desert, I feel a bit anxious and so have more difficulty thinking deeply. When I find an oasis, however, such as this one outside of Prescott, Arizona, I am relieved and can dwell longer on a subject. The subject I started dwelling on at this oasis, which I visited several days ago, and have been thinking on since beginning my journey back home to the lush environment of North Carolina, concerns what I do and why.
I won't dwell on it much here, but wanted to summarize my dwelling thus far. It began with a book I've read recently—Science on the Air—on the early use of radio in the popularization of science. It seems like science popularization then was rather better than much of today's science journalism is now, aptly spoofed by this article in The Guardian a few years ago. In particular, back then, science was talked about, reported on, and seen, generally, as an important tool to people's lives, providing vaccines, radios, rockets.
Today, we take much of what science does for granted, as if it weren't the scientific enterprise that provided the antibiotic that saved your life, made possible the fuel needed for your fast-moving automobile, or spawned a new, global marketplace / forum / society through which many of us wirelessly interact.
Yet the number of science stories that enter important conversations—that cause us to pause, to think, to consider what we are doing and why—is very small. I
wrote
last month about the importance of entering such conversations with one's reporting as a way to
movere
one's audience. Now, I am recalling how critical it is to do more of this kind of reporting and so, in a sense, remember what it was that
movere
me to become a science journalist in the first place.
20 December 2013
Plastic for Christmas.
Most everything you see in this picture is made up of plastic, including the tree, which is billed as the "World's Tallest Christmas Tree." It's in Anthem, Arizona, a place I've traveled to as part of my holiday trip to see family.
I've been thinking a lot about what is "real" in this blog lately perhaps because of some desire I have only been able to characterize recently as wanting to be more real, or rather, more in the world, myself. Posting earlier this month about a conspiracy theory of jets spewing out toxins, I see how science gets dismissed in the face of a more powerful narrative. Facts that conflict with a powerful narrative are not enough to dismiss the narrative because a narrative is a story, after all, not a hypothesis proven wrong by a counterexample. This holiday, after all, is in celebration of a powerful life-story now two-thousand years in the making and overcomes a whole host of facts about the physical world we think we know.
14 December 2013
No heat.
A diagnosis of the furnace last year proved that this hose was split at the end. The result was that the hose no longer allowed the motor on the left to pull sufficient air through it to keep the vacuum switch on the right from closing. That closing switch kept both the electric starter from heating up and the gas from flowing, meaning the furnace produced no heat. It's a safety mechanism that keeps the gas either from burning incompletely and so from discharging carbon monoxide or from building up and causing a fire: the motor maintaining a sufficient vacuum ensures the gas flows where it is designed to flow. The no-heat problem was solved last year by clipping off the split end and re-attaching the hose, which allowed the motor to pull a sufficient vaccum through the hose to keep the vacuum switch open.
This year, today, same problem. New hose, but problem persists. New vacuum switch, but problem persists. Motor tested by the furnace expert, so that is working, so he's still not sure why the safety mechanism is activating from time to time. It's not the motor, the hose, or the switch. So, the conclusion by the furnace expert is that there must be a problem with the logic board: the electronic device with instructions that regulate the furnace. That makes it a problem even the expert cannot see a solution to except in replacing the logic board, and the furnace company expert he consulted on the phone agrees.
So, now I've got even another reason to look forward to the upcoming trip to Arizona for the holidays.
13 December 2013
Conspiracy theories: spraying toxins.
Without information, we humans tend to make up stories to fit the data we have. For example, pictured here are the contrails of two airplanes that appear to be flying at different altitudes. The very definition of contrail is "a trail of condensed water from an aircraft or rocket at high altitude, seen as a white streak against the sky," but for some reason, one of these contrails is persisting longer than the other. In the effort to fit the data that we have, there are more than a few conspiracy theorists who believe these long-persisting contrails are instead "chemtrails" containing harmful toxins that the government is spraying (or allowing to be sprayed) for some nefarious purpose. Others make up stories about these long-persisting contrails to be a secret geoengineering campaign against global warming that involves increasing the amount of cloud cover and so reflecting more of the Sun's radiation back out to space.
It's very natural in this society to distrust one's government, but what's more interesting to me is how natural it seems to distrust scientists and scientific evidence. In my work as an applied mathematician, I studied the fluid dynamics that cause airplane-trailing vorticies, which, in turn, are involved in how these contrails persist for so long. Simplifying greatly here, but an airplane-trailing vortex is like a horizontal tornado, and just like vertical tornados, some last longer in tornado form than others. No, I certainly don't feel insulted by someone who would doubt the results of my study of these phenomena (or my crude explanation of them), but am concerned that when I have asked such doubters about whether they could be persuaded and, if so, what kind of evidence would persuade them to the contrary of their own beliefs, the response boils down to 'no.'
Annie Lamott wrote in Plan B: Further Thoughts on Faith that "the opposite of faith is not doubt, but certainty." While I intend this quote to refer to the certainty with which people hold their beliefs in conspiracies, I suppose that someone might accuse me of being certain about science. But no one can be, truly: science requires giving up on the idea of certainty. Indeed, a scientist's desire to find uncertainty, say, in the form of a counterexample to a long-established scientific theory, is motivation enough to dedicate a lifetime's work.
1 December 2013
Guaranteed forever.
It's the weekend after the Thanksgiving holiday, and the item pictured here caught my attention both for its cutesy name and because of the claim that it is guaranteed forever.
It's made of steel, sure, but "forever" is hyperbole that we accept without questioning what it really means. Indeed, English has been well adopted by marketers who pour sweet honey into our ears and...
...ham-flavored concentrate into our bellies. The ingredients listed here are—from highest to lowest concentration—

Salt, Monosodium Glutamate, artificial ham flavor, hydrolized vegetable protein, silica (anti-caking agent). CONTAINS SOY, MILK.
I've never had the pleasure of cracking open a box myself, but whether I've eaten it I cannot say. I have had many delicious meals prepared by others that tasted of ham, but do not know if the flavor was real or artificial. My tongue and nose are much more easily fooled than the senses I would use to test whether Santa's Last Stand is made of steel. Thankfully, food producers are required to list ingredients in this country, and looking at this list, this product may as well also be "guaranteed forever," though the paper packaging might disintegrate before the dried agents inside would.
---
November
25 November 2013
Big data is messy.
It's the week of Thanksgiving, which means my local grocery store is thoughtfully changing prices again. Pictured here are jars of wheat germ discounted either $1 or $2 depending on which one you choose. (No, it's not a doctored picture: they are two jars of the same stuff.) Of course, one only gets the lower price by signing up for the discount card, and that requires disclosing some personal information used for marketing purposes. I'm pretty sure it is for marketing purposes because each week there's evidence that a computer algorithm sorts through my buying history: I get an email with even more "personalized" discounts that I may redeem simply by buying the item. No additional coupon required. No iPhone or Android app required.
It all must lead to some really messy big data. Big data is the kind of data in which there may be hidden correlations and patterns, but for which one really needs a computer algorithm to sort and analyze in order to find them. This is far from a precise definition, but will serve to distinguish big data from "more data." More data is the kind of data that is generated by conducting the same experiment again, or by conducting a different experiment to test the same hypothesis.
Looking at my grocery-buying history, for example, one would find that I tend to buy a jar of wheat germ every few months. Waiting a few more months and seeing if I again purchased a jar of wheat germ would be an example of finding "more data." Noting that my shopping history also included items associated generally with healthful eating and yet curiously differed from healthful eating because of a regular chocolate-milk-buying habit, a "big data" algorithm might compare my grocery shopping habits with those of others, which, in turn, might suggest that I was a runner and drank chocolate milk as a post-run-recovery drink. Another algorithm may then spit out another email with a "personalized" lowered price for some other known post-run-recovery drink and based on my buy/no-buy decision along with those of many, many others', evaluate its own big-data algorithm to decide if healthy shoppers who buy chocolate milk also buy other post-run-recovery drinks and so may be runners... who may be, in turn, interested in other post-running-recovery-associated food items.
If I only checked that email account to look for my "personalized" discounts.... Indeed, this is one reason why big data is so messy: there are so many factors (e.g., people not checking email for discounts, shopping at other stores from week to week, forgetting the discount card or paying anonymously with cash) that may or may not be accounted for. Yet—and I'm working on a story on this topic, and have learned that—this use of big data is how so many decisions are now made in big business, with millions of clients spending billions of dollars. Even a slight correlation, if real, can lead to large profits, particularly when a store is making either an additional $1 or $2 on every jar of wheat germ sold to non-discount-card subscribers, because even that discounted price is almost certainly generating profit for the grocery store.
18 November 2013
Did you know I wrote a chapter in a book about science writing?
Sure, and you'll find links all over my site to the Science Writers' Handbook. But there's also a website for the book where you can ask questions and get answers about science writing, find science-writing news you can use, and explore many other resources for all kinds of writers (whether you write about science or not).
One of those resources is the
blog
, and the first bit of my latest post follows along with a link to the rest of it:
Meeting Your Audience: Inform, Entertain, Movere
Before there were videos, pictures, audio recordings, or even 'paper to dirty' with written words (thank you, Carl Sandburg), there was speech.
Whenever I'm having writing trouble, I try to remind myself of a lesson from Cicero, the grandest speechmaker of them all. Cicero wrote that a speech should inform, entertain, and movere—a term I translate as 'cause the feeling that makes you want to do something about whatever it is you heard, read, or saw.' Other people translate movere as "move," but Cicero wrote much of this concept, indicating movere as also a kind of enlightenment that causes excitement. (See Cicero's De oratore, book II.)
I heed the great speechmaker's advice because Cicero was a great writer, too. As testament to the quality of his writing, people labored for centuries to preserve it, even his letters....
Click to read the full post here.
4 November 2013
Working with editors.
In attending the annual National Association of Science Writers meeting this past weekend, I covered the "Working with Editors" session for NASW—a happy duty I undertook in accepting a travel fellowship from NASW to attend the meeting. Pictued here is the panel. The first paragraph of my report follows, along with a link to the rest of it:
What makes the writer-editor relationship work? In a frank discussion between freelance writers, staff editors and a highly participatory audience, the "Working with Editors" session at the annual NASW meeting focused on the relationship forged after an assignment commission. Panelists fielded audience questions that ranged from whether to handle writers with kid gloves to asking for just 15 more minutes from an editor to if editors cared about small details such as fonts. (No, they do not care.)
Click to read the full report here.
1 November 2013
Tribal meetings.
Today, I'm heading to the annual meetings of the National Association of Science Writers (NASW) and Council for the Advancement of Science Writers (CASW), which will be held successively in Gainesville, Florida for the next few days. I call it a "tribal" meeting, as more than any other profession I've engaged in, there's a significant proportion of science writers with whom I almost immediately feel a kind of kinship with, or at least feel we have kindred spirits, and that's as close to the tribal experience I think I'll get in modern America.
This year's meeting is going to be different, however, given all the recent attention to an important issue and about which I wrote my last post. I'm more than willing to discuss the topic—I hold the journalist's tenet that sunshine is the best disinfectant against societal ills—but will turn away from discussing details of particular instances except insofar as such details yield productive discussion on how to prevent such instances from happening again.
There's more than enough deviant behavior in our society, and while as much as 90% of journalism might focus on deviant behavior or the consequences of deviant behavior (just look at any major newspaper and count the stories), I'm a science journalist, and the proportions within my beat are different. I admit I am not interested in covering deviant behavior, but I do not and will not remain silent when I see it or can appropriately respond to it in other ways. Of course, scientists have the same frailties we all do. But there are lots of checks and balances in the scientific enterprise—the scientific work—and so less than 10% of what I cover involves any sort of deviant behavior because I focus on the scientific work first, rather than the scientist. That's because the work has to be repeatable (i.e., not tied to a particular scientist) for it to be science.
That said, like Carl Sagan writing in The Deamon-Haunted World: Science as a Candle in the Dark, I know too that
"science and technology are not just cornucopias pouring gifts out into the world.... The technological perils that science serves up, its implicit challenge to received wisdom, and its perceived difficulty, are all reasons for some people to mistrust and avoid it. There's a reason people are nervous about science and technology. And so the image of the mad scientist haunts our world - down to the white-coated loonies of Saturday morning children's TV and the plethora of Faustian bargains in popular culture, from the eponymous Dr Faustus himself to Dr Frankenstein, Dr Strangelove, and Jurassic Park."
But science is the most transformative human enterprise, and we science writers believe it is better to learn these lessons than not to—even if we do not care for all of these lessons—because ignorance is not bliss and, instead, serves the corrupt.
---
October
21 October 2013
Posting changes.
Pictured here is a sign posted in a North Carolina State Park that has had some of its content altered. The law had been that firearms and lethal weapons were prohibited. For some reason, earlier this year the state decided to make an exception so that permit holders could bring lethal weapons and firearms into the park. Any reasonable person might conclude, 'Well, there are hunters, after all.' But right below the altered bit on the sign it states "Hunting is prohibited." In addition, the full law includes the provision:
...it shall be lawful for a person to carry any firearm openly, or to carry a concealed handgun with a concealed carry permit, at any State-owned rest area, at any State-owned rest stop along the highways....
Imagine for a moment pulling off the road in North Carolina at a state-owned rest area and because of this new law, there's a dude sitting by the bathrooms handling his .44 Magnum. Actually, these kinds of laws are not at all uncommon in the United States. Many states have these kinds of "open-carry" policies. What's caught my attention is how the sign was altered: it doesn't disguise that the law has been updated; it does keep you from reading the previous law.
Online, there are unspoken rules about posting changes. Taking down a posted blog entry, for example, is looked down upon. An update along with the original is much preferred, or putting in an asterisk to call out the corrected text. Hardly anyone uses strikethroughsstrikeouts anymore, but that is also preferred to simply updating or deleting the text and not letting anyone know you made a change.
As pictured above, the sign does little to invite conversation about the change in law because the previous version is covered up and so not immediately available. Online, however, and the accepted methods of posting changes not only invites conversations, but actions. Some actions—brave they may be—may even be against the law. Certainly, such laws exist here in the open-carry state of North Carolina, and are written and signed to protect and serve individuals (and their families), whether or not there's an admission of wrongdoing that prompted the online action (and others since). Taking the law into one's own hands, whatever the intention, is not a good idea.
* * *
I have no interest in breaking the law, but because the above links point to something more of interest to the world of science journalism at present than even the science we all write about, I did not want to remain silent on the issue. However, I suggest that there are more appropriate (indeed, perhaps "legal") ways to go about it than blogging about it and naming names. I understand, for example, we'll be discussing it at the upcoming annual meeting of the National Association of Science Writers. That's important and needs to be done.
17 October 2013
Understanding shared creativity.
With the federal government back open, I traveled here today with family to Canemarra—the only U.S. national park dedicated to a poet. Pictured here is the room where Carl Sandburg died. This is also where Carl and Lilian, or "Paula," as he called his spouse, would talk—just the two of them—every day for about an hour. The two were quite different from one another in a lot of ways, but they shared their creative space together, talking here, in this room, about their work, writing, dreams, joys, sorrows.
The internet is an odd place, but one of the joys of it is that it is a shared creative space, and I am pleased to announce that Jaya Mahajan has decided to share her creative space with me by re-posting my interview with John Branch on his Pulitzer-prize winning Snow Fall.
10 October 2013
Real Chicken.
Pictured here is a real sign of a real restaurant in a real town advertising real chicken. What is non-real or "fake" chicken? What marketing team thought that it was important to emphasize that the chicken at this restaurant was "real," and so suggest that other restaurants were selling fake chicken? Business is good, though I cannot claim that people are lured in to the restaurant by the promise of "Real Chicken."
I've been trying to understand modern America, but sometimes I feel I'm having little luck.
---
September
15 September 2013
On Ruth and Naomi.
I was honored to be invited and so went to a wedding last night in Atlanta. While the couple couldn't be legally married in Georgia, they were legally wed in New York before having the celebration where they lived and at which I certainly danced. The sermon was about the Biblical story of Ruth and Naomi, who together raised one of Jesus's ancestors and so, besides Mary, are named (well, Ruth is, anyway) in the lineage of Jesus. The minister noted that other than Mary, Ruth is the only other woman so named, even though obviously many women (at least one per generation, right?) were involved. The suggestion, then, is that by naming Ruth, the Old Testament highlights Ruth and so her relationship with Naomi. Here is the relevant text Ruth speaks to Naomi:
"Do not press me to leave you or to turn back from following you! Where you go, I will go; where you lodge I will lodge; your people shall be my people, and your God my God. Where you die, I will die — there will I be buried. May the Lord do thus and so to me, and more as well, if even death parts me from you!" (Ruth 1:16-17)
As I learned, the text above is cited (many times out of context) during heterosexual marriage ceremonies. Context matters.
Congratulations Chris and George!
14 September 2013
Making a place for artistry.
There are all sorts of reasons to be down on humanity. As a journalist, I certainly recognize that much of what my profession reports about are societal ills, and that positive stories are disparaged and even referred to sometimes as "fluff." But I'd like to suggest that making a place for artistry, such as the folks here at the Atlanta Botanical Garden have done may be necessary if we are to become (if not just aspire) to be more than we are.
Thank you, Atlanta. I'm having a great visit.
7 September 2013
Let the child out.
Pictured here is a few members of a large troop of baboons interacting with some other primates on the other side of the glass. One baboon has learned to engage the primates on the other side of the glass in a game of hide-and-seek. Only the youngest, however, play. The adult primates on the other side of the glass are only interested in holding out small, black monoliths and looking at them, which keeps them from seeing the action directly....
Yes, there are issues with zoos, and there are whole organizations against the very idea of the existence of zoos. But it's worthwhile to take a moment and play. The animal in you would like to, too.
---
August
31 August 2013
Gaining perspective.
When I took this picture earlier this month, I had no fear that my life as I knew it was about to end. I had experienced this perspective many times before, so I knew that the ever-smaller tunnel that appeared to be in front of me was, instead, the same size throughout. Eventually, I would get out through an opening of the same size through which I had gone in to the tunnel. But when I recognize that I'm being forced into a perspective, I always pause to consider what other perspectives I may be being forced into and just don't have enough experience to know I should disregard or at least question.
This month also marks the tenth anniversary of my first national-level science story, which ran on NPR's Morning Edition while I was working a summer fellowship from AAAS that placed me at the NPR-member station KUNC, producing dozens of local and regional stories, too. And decadal turning events—"I have been a science journalist now ten years?"—have a way of forcing a psychological perspective, too. So recognizing that I have both a physical and psychological forced perspective this month, it must be time for me to pause to consider my other perspectives. The perspective I will consider now concerns science journalism.
My perspective on science journalism is that it is similar to applied mathematics, a subject I stopped formally studying in 2004, or the year after spending my first summer as a science journalist. (I had stuck with applied math for one more year to complete my master's degree because I had chosen that two-year program and wanted the benefit—the perspective—of what I would learn in both years, which is why I had gone back to graduate school in the first place.) They are similar fields because both science journalists and applied mathematicians iteratively seek the best solution available instead solving for a problem's exact solution, which often does not exist.
What do I mean by that? Well, applied mathematicians tend to focus on problems that others have proven do not have an exact solution. This is certainly a simplification, but suppose, for example, you're solving an equation for an unknown quantity, "x." It turns out there are problems in which there is no way to get "x" on only one side of the equals sign. So, applied mathematicians become experts in algorithms and computers and through the process of iteration get closer and closer to (a/the) numerical solution(s) for "x," or the best solution(s) available given the constraints of time and other resources to spend on the problem.
Science journalists are similar to applied mathematicians because we cover a set of topics in which we know that the conclusions, however authoritatively delivered (a scientific "law," for example), will be challenged and may be overturned (i.e., there is no exact solution for "x"). So the business of science journalists is to search for the best solution, too, iterating on a set of topics (i.e., establishing a "beat"), addressing the work of different scientists, working on deadline, and always knowing that what we are writing about are scientific theories (and the scientists who make them) that may be overturned in part or in full. Of course, these are not "theories" such as "I have a theory why Miley Cyrus danced the way she did at the MTV video music awards," or "I have a theory about sarin gas and what's really going on in Syria." No, scientific theories come about from thinking inductively—reasoning from the specific to the general—a natural way of thinking but represented by science as induction, which separates science from most other human endeavors. Indeed, scientists do not recast their inductively reached conclusions into a process of deduction as the famous fictional character Sherlock Holmes is wont to do. That's because the data—the specifics—and method for reaching the inductive conclusion must be available for all to see, so that others may repeat the experiment for themselves.
In writing "most other human endeavors," I have, I believe, appropriately hedged my own reasoning, but I also have realized that I have had a perspective that considered science unique in its reliance on and appreciation for inductive thinking. It is not so. For we who participate in democracy—also known as "The Great Experiment"—also appreciate reasoning from the specific (the individual voter or vote) to the general (the law). It is for this reason that we march and otherwise rebel when laws are created from the top without appropriately considering how people behave, the balance of power, or majority opinion.
Unfortunately, I have been remiss in perceiving political journalism as quite different from science journalism, though for good reason, I suppose: indeed, it seems to me most examples I see of political reporting favor deductive storytelling, which is why columnists like Frank Bruni can ask rhetorical questions like "Who Needs Reporters?" and people take him as suggesting that they aren't needed, even though his point is to argue for the value of political reporters.
Clearly, I need to think more on this. But I am heartened by having gained some perspective on science journalism, my chosen profession now ten years.
25 August 2013
On Tybee Island.
The rhymic surf and smell of the ocean is wonderfully settling for my thoughts. I had occasion to come to Tybee Island because my spouse had a conference in nearby Savannah, and I came along as a driving partner. During the heat of the day, I worked more productively than I ever do. The rest of the day, I was at the beach, watching the waves, playing in the surf, going for walks, bicycle rides, running, and watching the ocean fishers cast off at the end of the long dock (a part of which is barely viewable in the picture).
Typically separated by wood, steel, brick, and glass from the outside world, if it wasn't the sounds of the surf then it was the smell of the ocean air that made its way to me, insisting I be aware of what was so nearby. The heat would have distracted me, so I made use of a fan. But I also could have used earplugs to block the sound, plugged back in the air-"freshener" at the inn at which I was staying in order to mask the smell. However, I believe my focus and hence productivity was helped, not hindered by hearing and smelling the ocean.
A colleague of my spouse who was also at the conference reflected that without caffeine, most work doesn't make sense and the economic system of capitalism wouldn't survive without caffeine to give people focus on work that really doesn't matter. I understood her meaning that without caffeine, people's senses would carry them away to work that was more of the world, more basic, important. A hyperbole, certainly, but worth pondering. My focus and productivity during the heat of the day may have been just from wanting to spend as much time as I could at the ocean, though I had no caffeine until the morning it was time to drive home.
What might humanity might be if there were no caffeine to give us additional focus and if we did not separate ourselves so much from the outside world with wood, steel, brick, ond glass?
But I've asked a question that cannot be answered. Back home now, the insisting sounds of tree frogs and bugs looking for mates along with the smell of the neighbor's natural fertilizer for his grass aren't nearly so alluring. Perhaps it's just time to find a new place to live.
10 August 2013
Today, I got back from a two-week trip in which I was never "off" from work, except—of course—when I was driving.
The trip went as far as northern Vermont, and I stayed with friends, camped along the way, and got to visit or go camping with all of my groomsmen. Old friends are great, and I appreciated that they found the time in their busy lives to come spend some time with me and get properly re-acquainted. A phone call, email, letter, Facebook, Skype, or Google+ chat will never even come close to being in the same place.
Indeed, there's a joy to seeing a friend finish a race, particularly when cheered on by his sons. My godson—pictured in a red shirt with arms raised and cheering on his dad crossing the finish line—wasn't thrilled with the idea of standing around waiting for the end of a race, not when there was a playground nearby that he had already spent some time. But then the first racers crossed the finish line, and there was nothing that would keep him from watching and jumping up and down for the next half hour as the eight-hundred plus runners crossed the finish line.
I adore all of my dear friends' children, but the last time I saw this one, she was celebrating her first birthday. Her parents thankfully took the time to show her the pictures from that birthday before I showed up, and as we picked our way among the rocky shoreline and tidepools at the Seacoast Science Center, she delightfully told me about how she remembered me from that party. Then, the USCGC Eagle came sailing by on its way to Portsmouth, and her whole being just seemed to long to be on that ship. Her wishes, although perhaps deep-seated, did not need to be fulfilled at that moment, and soon she was back to showing me and her brother all the shells she had collected at camp. While technology enables so many new experiences, the best experiences are still those unmediated by technology.
Thanks to my brother, I also had the chance to go camping with him and his family, which, for some reason meant carrying my niece and nephew about as if they were much smaller than they actually are. No doubt, my brother and I are both rather large men, so perhaps the kids were thinking of us in some sort of proportional way: 'yes, I am big, but so, too, are they.' Scrambling about atop us as if we were jungle gyms, however, was not going to last very long.
And so soon we had to decide on either one of two traditional carrying styles: atop shoulders or "piggyback"—a term I disfavor because of the implied unglorious comparison whilst being the one doing all the work. I doubt many pigs care to have people riding about on them, either. But I am not yet a parent, and so it is much too easy for me to indulge children their wishes. After all, I do not have to concern myself with the consequences of my indulging them, or at least not so far as their assumptions about what they may ask adults for, because indeed the consequences of carrying around 5 or 6 stones worth of child on one's shoulders or back I did have to concern myself with, and so each time I carried them it was for no more than a few hundred yards.
It was not my intention, however, to prepare myself to go on a hike to the top of Mt. Washington by carrying children on my back. That preparation has been going on for quite some time. And so when I found myself looking at the map at a different path than I originally had planned for—7.9 miles to the top with much more elevation gain instead of 4.5—I knew my preparation was up for it... at least until I got to the top and realized it might be dark by the time I got back down. One thing I learned: if you're going up a rocky mountain and need to watch your footing, you'll need to watch your footing on the way down, too, so it will probably take nearly as much time to go down a rocky mountain as it did to come up, and that's a lot harder when it is dark outside. (Or maybe the timing was because of that call I took from my editor along the way?) Prepared as always, I carried a light. It was thrilling to be all alone in the wilderness: swinging my light to look at each foot before I took each step, no one answering my 'where are you' bear-whistle calls (a long, single blast, and at the advertised 120dB, it was as loud as a jet engine), fortunate there weren't any actual bears around. That said, I don't need to do such a night hike again, though I will always be sure to be prepared for it.
High-civilization was to be had as well on this trip, and I enjoyed visiting my best friend at her conference at Dartmouth. Being most anywhere on campus, there was freely available WiFi, so I got a lot of work shipped off even just sitting on one of the benches on The Green, pictured here. The last time I was here, I was at a conference myself, learning about properly representing Medicine in the Media through a program sponsored by the National Institutes of Health. Before that, I was watching my little sister graduate, whom I had met as a fellow student in high school and wrote a letter of recommendation for her to come here. It's interesting how visiting a place and seeing people can help you have such memories. Thanks to everyone I got to see and who hosted me along this trip—I have such good memories of it—and I look forward to seeing you again, re-living those memories, and making new ones.
---
July
31 July 2013
Let it fly.
A few months ago, I was contracted to interview John Branch of the New York Times about his piece "Snow Fall." In particular, my editors and I were interested in his take on the multimedia treatment of his story, because it made a huge splash online even before it came out in print. "Snow Fall" also ended up winning a Pulitzer.
Now that the requisite time is up on the contract, I can post the interview and associated multimedia on my site. You'll find it here, on its own page.
8 July 2013
Immediate goals.
Trapped by our perception of time, we don't often think in terms of immediate goals. Here is a leopard I saw in Africa, unencumbered by notions of time, and—as I perceive it—thinking in terms of immediate goals: there is an intensity without which he would not eat and so would die.
One of the greatest gifts from the trip to Africa is coming to an understanding of this seemingly contradictory phrase, "immediate goals." This is not the breaking down of large tasks into ever-smaller ones, with the overall goal at some point in the future. Indeed the term "goal" suggests only some future achievement, but summing up the infinitely thin moments of "immediate" over some larger span of time is not what I mean. Nor is this idea of "immediate goal" a substitute for the over-used and much-malaligned phrase of "living in the moment," where one might transcend an understanding of time and just "be." Instead, this is a kind of knowing as well as doing at least some of what you need or want to do in a particular moment, day, or even throughout one's whole life.
While many experiences in Africa suggested this understanding of immediate goals to me, none were so poignant as the moment when this elephant filled my camera's lens. I briefly contemplated attaching my wide-angle lens, as if the elephant was coming in close for a portrait! But the immediate idea struck me that I must prepare to use my camera and attached monopod as a club should this elephant reach out to try to grab one of us. Bothered by our presence, this elephant, after displaying several warning signs such as having his ears out, got so close as to reach out and touch our vehicle's steering wheel. It did not seem to matter one bit that the driver had stood up and was yelling at the elephant, trying to get him to retreat. In that critical moment as his trunk was about to grab the steering wheel, the driver got down, turned the key, and our whole vehicle—about the size of a rhino—grunted. Then, the big diesel engine roared to life. This was enough to suggest to the curious and perhaps frightened elephant that he leave us alone, and he retreated.
One immediate goal I have identified is fitness, which I now understand as not something to be attained or lost but an immediate goal to be lived. The fitness of the leopard, elephant, and all the other animals we saw on safari was constantly being challenged. What makes the human species fit to survive in the wild is the body's ability to run and climb and the mind's ability to think in complex ways. But we've used our minds to avoid the constant challenge to our survival, and don't do much running or climbing anymore, except for fun.
When it's not for fun, running and climbing is extremely stressful, as we particularly found out when we went on walking safaris and were told on approaching a Cape buffalo herd, for example, exactly where to run or climb should they charge: these particular animals had co-evolved with humans and so recognized us as predators to be feared. The other predators that were about—that we did not see while out walking!—saw us as enemies for food and so to be battled or stolen from. A few hours out walking each day was enough.
I am thankful that our ancestors ran and climbed well enough to survive and so had a chance to evolve and begin to use their wits to construct shelters and master fire to keep other predators from battling and stealing from them. While I do—for fun—run and climb and construct shelters and make fire, the immediate goal of fitness I had limited to physical fitness. Thanks to the trip to Africa and thinking through this blog post, I now have another immediate goal.
---
June
22 June 2013
It's so easy to anthropomorphize.
Here are a few zebras doing what zebras do. By itself, this picture doesn't necessarily tell much of a story: it wouldn't take a thousand words to describe what's in this picture. But based on the tail position of the zebra on the right and the expression of the zebra on the left, we might anthropomorphize and make up a story that explains a long relationship between these two zebras culminating in this particular moment—a story that could be thousands and thousands of words long.
Adding a second picture taken just a moment later, and the story we might imagine takes a little more shape, or perhaps a turn depending on what you might imagine the zebra on the left is going to do with his teeth. Already, some suspense is built in, and in your mind you might now be imagining all kinds of different scenarios for how these zebras got to this point in their relationship and where they might go from here.
We humans have the power to conceive what another human is thinking. Scientists call it "theory of mind" and it's what allows our complex social structures to exist. It also makes for comedy and tragedy when we decide to imagine what another person is thinking and act on our imaginings rather than use our brilliant invention of language to ask what other person is thinking. Of course, language is also used for lying, and so we use our theory-of-mind powers to try to figure out the truth given any suspicion of deceptive language.
We tend to apply our theory of mind powers to most everything, however, including non-humans. In so doing, say, we create stories about zebras based on the proximity of heads to butts ascribing purpose to tail maneuverings and cause-and-effects to facial expressions. If we can be so wrong even in imagining the thoughts of others in our own species and warn ourselves of this in our greatest literature—if only Shakespeare's Othello had asked Desdemona a few pointed questions!—why would we possibly consider it acceptable to apply our theory-of-mind powers to the actions of other species, anthropomorphizing them?
We're not the only animals that have this theory-of-mind power, which makes me wonder if these other animals that have these powers (including chimpanzees) ever entertain themselves with trying to figure out what we're thinking?
15 June 2013
Up a mountain, down an idea.
I climbed to House Rock at Hanging Rock State Park here in North Carolina today. It was safe, and everywhere I could see I knew that I would be safe going there, too. That is, I could be relaxed from the point of view that nothing would eat me, a concept that's been on my mind a lot since getting back from Africa last month. Sure, I might have to avoid a snake if one happened to be about. But the only remaining real non-human predators here in the United States are more likely to leave me alone than see me as a meal.
As Jared Diamond discusses in his book Germs, Guns, and Steel, when we humans arrived on the scene on this continent a few tens of thousands of years ago, the other animals that were already here didn't know to fear us because they hadn't co-evolved with us. So we cleaned up, hunting them to extinction. Diamond suggests that the lack of large animals to domesticate is why the peoples here in the Americas were no match for those from Europe who came as conquerers, with cities enabled by large-scale farming that, in turn, was enabled by domesticating large animals. Whether that suggestion is a good one or not, it seems reasonable that one premise of Diamond's argument—that early on, humans helped to wipe out any large animals in the Americas that might otherwise have been domesticated—seems reasonable, and Diamond isn't the only scientist to hold this idea.
What remains dangerous in terms of danger in America, then, comes about because of other people. High atop this mountain, there was auditory evidence of that danger: this peaceful scene was interrupted by a gang of motorcycle riders miles away blasting their engines. It was a reminder of people and the power of their guns and steel. The land below me isn't safe at all. In addition to the licensed lethal weapons driving about on and off-road, people here seem to have an affinity for "Tresspassers will be shot" signs and the like, and take seriously widely available advice to have a "throw away gun" that you would, after shooting a trespasser, plant on the dead intruder so you could claim self defense, presumably.
So, up a mountain, down an idea. At least a person doesn't typically consume another one after killing it.
1 June 2013
Yesterday, I produced a video. I'd been thinking on the topic ever since getting back from South Africa, and the unusual—to me, anyway—sense people we met there have of the role of fences. Of course, there's the sense of 'good fences make good neighbors.' But where we here in the United States have largely purged our country of wild animals capable of killing and eating humans, in Africa they fence them in... with greater or lesser success. They also recognize that not so long ago we humans fenced ourselves in for safety, instead of fencing in the other animals. Ultimately, though, we are all fenced in, because Earth is all we have together.
Please have a look. I enjoyed making it and think you will enjoy watching it as well.
Fences: Seen and Unseen
---
May
28 May 2013
Why yes, that is a wild giraffe over my shoulder!
I'm back from a fantastic trip to Africa. From the picture, it doesn't look like I'm on "safari," I suppose, but I was. It's nearly winter in South Africa, so the temperatures weren't far from what they are here in early spring. It was quite comfortable and those cooler temperatures meant I got to focus my attention mostly on animals that aren't about to suck my blood or transmit nasty diseases, at least so long as I stayed with my traveling companions and guides. That's because those animals that were around that might have sucked my blood or trasmitted nasty diseases also would have eaten me, so sticking with my companions and guides was easy to justify.
A giraffe at this distance isn't too afraid of a strange-looking predator like me, so identified as a predator because, as pictured, both of my eyes are on the front of my head giving me good stereoscopic vision for judging distance, as predators need. Walking even a little closer, however, and the giraffe will run off rather than risk interaction, not accustomed to seeing two-legged creatures as we are walk upright. For this reason, much of the safari was done via a vehicle in which we had to sit down, lest our predator-like shape cause a reaction by standing up. The worst of such reactions would be a bigger predator wanting to claim the apparent kill I had made—as predator—of the 'rhino-sized animal that continually farts' I would be standing on.
Indeed, over the years, the wild animals at Greater Kruger National Park have become accustomed to these rather newly evolved rhino-sized animals. These animals come with a wide variety of decoration, make a variety of noises, but can become startingly quiet in an instant, even keeping from farting for a very short time. It's in those moments that these rhino-sized animals' feathers, if you like, often emit a soft clicking sound, sometimes at very high speed. No one has ever seen the mating ritual completed, but when two of these continuously farting animals meet, they often stop farting and communicate with one another via other sounds made by these feathers, which can grow to two meters in length, but always grow in a bent position, so are never more than a meter or so from the animal's skin. At such times, these feathers appear to bend over on themselves even further, producing food no doubt gathered by traveling through the bush. Sometimes, these animals offer this food to the other animals, but unlike other animals it's through the feathers that these animals appear to eat! Like other animals, though, they have paths to water holes, but must gather the water some other way than drinking it directly. Perhaps it is through burrowing in the ground, smelling water like an elephant, that these animals gather their water. Certainly, they do like to burrow and grunt in the mud and often seem reluctant to leave a good mud hole. They also have other very curious routes, marking a wide territory with their continual farting.
Being one of those feathers, one of my clicks captured the image of this cheetah, which was no further than 10 meters away and could easily have killed any one of us if it had recognized us as individuals and prey rather than as part of a large animal that continually farts. More stories and pictures to come as soon as this jetlag ends, though I might still be imagining myself as a feather on a rhino-sized animal that continually farts... at least until the anti-malaria medication wears off.
9-10 May 2013
Today I traveled to Africa. The flight took about 16 hours. Pictured here is some data from the flight, conveniently available to each passenger at the touch of a button.
Perhaps Delta airlines included it to comfort those who are struggling with the notion that it only now takes a few hours to traverse the same distance that took humanity millions of years to migrate. Or perhaps the data is available to make passengers somehow feel as if everything were in control and to overlook the bumps and jolts despite being strapped down inside a pressurized tube traveling near the speed of sound, at least when the 100 km/hour tailwind pushed us well to well over 1000 km/hour and the in-flight guide describes the plane as only capable of traveling at 900 km/hour. But what would I know about the reasons for communicating such information to passengers?
Speaking of communication, I'll be out of touch for a little while as there's little or no Internet connectivity where I'm going in Africa, at least after tomorrow when we leave Johannesburg. When I get back, I'll no doubt have many stories to share. The purpose of the trip for me is to follow an animal behaviorist around. She's leading a group of students on safari, and while we'll travel to the Kingdom of Swaziland as well, the majority of the trip involves seeing animals and, well, seeing parts of Africa—the continent of origin for humanity. I've always wanted to come here with the hope of seeing animals in a wide-open habitat like we might imagine they roamed in when we humans lived amongh them. Greater Kruger National Park, where we'll spend the majority of our time, is the size of Israel. That's at least a start.
Back at the end of this month.
---
April
30 April 2013
Sherlock and Emerson.
Pictured here was once a living thing. Then, as a dead thing, people used it as a utility pole. Over time, a new living thing grew up the side of it. Then, that living thing was killed as it started to threaten the utility of the first dead thing erected here. Finally, an electrician came along and attached a tube filled with cables to both dead things. The evidence is clear: people don't always do the job the way you might imagine, but what they do is often adequate to the task at hand.
Doing what is adequate to the task at hand is something I've been thinking a lot about because I'm fascinated with how people solve the problems they have, whether they are obvious problems like the problem of the electrician and the vine growing on the utility pole, or not so obvious problems like Matthew Crawford writes about in "Shop Class as Soul Craft":
Those who work in an office often feel that, despite the proliferation of contrived metrics they must meet, their job lacks objective standards of the sort provided by, for example, a carpenter's level, and that as a result there is something arbitrary in the dispensing of credit and blame. The rise of "teamwork" has made it difficult to trace individual responsibility, and opened the way for new and uncanny modes of manipulation of workers by managers, who now appear in the guise of therapists or life coaches.... The college student interviews for a job as a knowledge worker, and finds that the corporate recruiter never asks him about his grades and doesn't care what he majored in. He senses that what is demanded of him is not knowledge but rather that he project a certain kind of personality, an affable complaisance. Is all his hard work in school somehow just for show—his ticket to a Potemkin meritocracy? There seems to be a mismatch between form and content, and a growing sense that the official story we've been telling ourselves about work is somehow false.
For both of the aforementioned problems and, it seems to me for many more, the question of doing what is adequate to the task at hand is answered by self-reliance: we can imagine that the electrician surveyed the dead things—one purposefully crafted to be there, the second purposefully killed and allowed to remain there—and decided to go forward with his work and attach the cable-filled pole to both; Crawford quit his job at a think-tank and went to work as a motorcycle mechanic, a position in which he can easily measure his work by objective standards—either the motorcycle runs properly or it doesn't.
I'm not writing here about the kind of self-reliance of the magazines and expositions for reducing your dependence on society, say, by learning which weeds in the forest are edible or installing a wind turbine to generate your own electricity. I'm talking about the kind of self-reliance written about by Ralph Waldo Emerson—after whom my elementary school was named—and the simultaneously great and little respect we have for the type of self-reliant people such as Emerson describes: applying one's own standards to everything, steady, sure, genuine, not overly concerned with reputation, the opinion of others, or winning approval.
It would be easy to look at the picture above of the sawed-off vine and the electrician's job and judge it as somehow incomplete, inadequate, improper. That's one opinion, of course, just as it was the electrician's opinion that solving the problem the way he or she did was adequate to the task at hand. Me, I snapped a picture because what I can do about it is learn from it and remind myself that solutions to problems are rarely perfect and instead are typically just adequate to the task at hand.
7 April 2013
Following through.
I helped out with the BigSURS conference yesterday, tabulating results and putting together documents that would help the organizers get out awards and, more importantly, judges' feedback to the participants. After that, my best friend and I took a hike and came upon this half-built bridge, pictured here, at a nearby lake. It seems to me the hard part of building this bridge was done. The little inlet it would have spanned took only about a minute to walk around. But folks had taken the time and expense to erect the foundational structure for a bridge here, and by the looks of it, a long time ago. So, they either never followed through in building it, or never followed through in tearing it completely down (whether it was ever a completed bridge or not).
The conference I attended yesterday was part of the building of an educational bridge. The form of the conference was that of a science fair, with poster sessions and short presentations, but not the content: undergraduates presented their own research in every discipline, including English, art, and history. It was fascinating, and reminded me of the two academic conferences I participated in last month. Here were undergraduate students laying the foundation not only for doing thoughtful work but for being able to talk about it in a professional setting—as relevant for academic conferences as it is for business meetings or trade-show presentations.
The tearing down and building up of the public educational bridge is happening simultaneously, though the tearing down has been going on for some time. For a while, competition with the Soviet Union meant we sunk a lot of public funds into the foundation, especially with the din of anti-intellectual McCarthyism fading quickly after Sputnik first sounded its tiny beep in 1957. But like a bacterial infection, once treated but not eliminated, anti-intellectualism has evolved to be stronger, and part of that strength is that it is no longer concentrated in a small reservoir of a few, outspoken people. Now, it is widespread, and one would think that anti-intellectualism has been a part of America's political identity for a very long time based on this pre-election comment of an anonymous self-described "reader of American history." It hasn't, and certainly wasn't at our nation's founding, when the best minds put together our nation's constitutional framework.
When we got back from our hike in the woods, we saw some local kids following through with some not-so-well-laid plans. It reminded me of a talk I went to a couple of weeks ago at Sigma Xi by an animal psychologist, Brian Hare, who was talking about the "genius" of dogs. The speaker asked the audience, 'Who here has taken a standardized test that measures your ability to intelligently empathize with another?' He asked several similar questions as well about other types of intelligence, to which no one could raise his or her hand because there are no such widespread standardized tests. He may have well have asked 'Who here has taken a standardized test that measures your ability to intelligently improvise new transportation solutions?' (I don't know how well these boys would have scored, but after snapping this picture I had to stop watching just as I'd stop from watching a train wreck, too. Today, though, they seem unscathed.)
Hare's conclusion as why we think of intelligence the way we do is becasue standardized testing has given us a framework for understanding intelligence as only being along one axis, and that if my number is lower than your number on that one axis—that one standardized test—I must be less intelligent than you. Following through, then, it makes sense that our educational system seeks to find ways to maximize scores on standardized tests. Following through, then, it makes sense to dismantle schools with students who do not perform well on standardized tests, and charter new schools to replace them. But then, we must stop to recognize the half-built bridge for what it is: the hard part may be done, yes, but will it support the loads that we will place on it? We must follow through and ask: will students crossing the charter-school bridge be able to perform even as well on our society's measure of inteligence—the standardized test—as students in traditional public schools?
If not, and it appears not, then we need to examine the foundation before we follow through or we may end up constructing a doomed educational bridge. Perhaps standardized tests do not sufficiently measure or encourage the kind of achievement we actually need from our schools? Perhaps state and federal regulations improperly place too much emphasis on standardized tests as a measure of a school's succeess or failure? Perhaps it's charter schools themselves that are problematic and there's inherent unsteadiness in public-private partnerships that don't have a definite product, but are on-going? More fundamentally, perhaps we need to understand intelligence in many more ways and teach to as well as reward high performance in many more dimensions—along many more axes—than we understand intelligence today?
I believe, whatever the case, we need to raise these kinds of questions and so follow through with the bridge, whether we continue putting it up or we decide to tear it down (whether it was ever a completed bridge or not). I don't know the answers to any of these questions, but I will put forward one thought and so hope to advance the discussion or at least give a little more argument to one side:
Responding to the typical hierarchy of inter-species intelligence and questions like 'Are dolphins smarter than chimpanzees,' Brian Hare quipped, 'If you swap the brain of a chimpanzee with that of a dolphin, the resulting animals will either drown or fall out of a tree.' So, in consideration of animals' "genius" in their own environments—because we humans are so adaptable to the world's environments that we can live on every continent and even under water, and because we humans are so innovative that we can transform envioronments and adapt them to our needs (building bridges and the like)—human "genius" is our adaptability, and we should not be measuring ourselves by any "standardized" test.
4 April 2013
Where did the big chair come from, and why are there so many of them?
I went to the doctor today for an annual physical and to get a vaccination booster and some medicine for an upcoming trip to Africa. I couldn't help but notice that some of the chairs were really big compared with what I remember from the previous visit last September before hiking Pike's Peak. It's not a visual effect thanks to forced perspective or anything like that, the chair on the right is just really big. This picture gives about the right ratio throughout the waiting room: for every 4 chairs of the smaller size, there was 1 chair of the larger size.
Later, I went to a mall and saw the exhortation pictured here. I don't know who was responsible for the marketing copy, but some hospital bought it and thought it was good enough to try to sell their hospital's services. After the chairs from the morning (I wasn't really awake at the time, and I'll blame my grogginess further on having blood drawn), seeing this picture finally gave me the thought: who thinks of a hospital or doctor's office as a place for "service"? Why do they need to advertise, especially the Emergency Room (ER)? Aren't doctors about wellness—and don't we all want wellness—and aren't ERs for "emergencies"?
Both pictures suggest that we are having a little trouble with over-consumption in our society, never mind how we think about health care.
3 April 2013
Researching & Writing Science Fair Projects for Dummies: $1.00.
It's hard, exactly, to know how to respond to this effort of our society. Certainly it made some economic sense to someone to write, edit, publish, and distribute this book. Certainly there will be some buyers, anxious about an assignment that, if done authentically, requires the student to ask "how" something came to be—to tap the inquisitive nature inherent in all humanity.
I'd like to think that the social pressure of doing science fair projects "right"—according to established norms—is what prompts the purchaser to pick up a copy. But try as I might to understand the existence of this book, I just could not be bothered—a failing to be sure—to look beyond the cover. Maybe the next time I see it, if it hasn't sold out.
---
March
24 March 2013
Grind. A metaphor.
Here was the scene near midnight on March 7 at the American Writers and Writing Programs (AWP) conference in Boston. While it may look like the aurora borealis, it's a dance party. I'd characterize the dancing that went on as grinding, though, as there was little feet movement but lots of close contact. I typically never pass up an opportunity to join a dance party, but this time I did.
It was the word "grind." I just didn't want to participate in that metaphor on the dance floor. Of course, this was the AWP meeting, so the pleasure I might otherwise have gotten from dancing I got from reflecting on words and metaphors late into the night with some other writers.
That's something quite pleasurable about getting older: knowing who you are and what you're about and deciding which metaphors you want to participate in.
Earlier in the day, I had participated in a presentation with my colleagues on science writing. It went over well, I thought, and was glad to read recently of two audience members who liked the panel. We panelists were somewhat nervous, all except for the gentleman who—when I talked through the presentation with him a few weeks before—decided his role on the panel would be that of the 'elder statesman.' It never occurred to me before to think of a panel as role-playing, but I'll be thinking some more now about that way of framing it. He wasn't nervous at all, but the rest of us were because we did not know who the audience for our talk would be: none of us had ever been to this conference before.
To try to get a sense of the audience, I wandered the book fair that morning. I felt a little of that tribal feeling I get at science writers' meetings. But in the hallway between two giant rooms at the Hynes Convention Center and open (at least by 10 a.m. when I happened by) was this bar serving hard drinks. That was way outside my typical tribal experience.
"What kind of conference is this?" I debated whether to have a mid-morning drink myself, the Ambrosian chant running through my head of "When in Rome, do as the Romans do." It took only a moment to decide I would not, but later that evening I did liberate a single beer from the open bar at that dance party as I pondered how much alcohol was lubricating the grinders and, remembering the bar from that morning, when they'd started lubricating.
After the AWP conference, I had a chance to visit my brother and his family. We went downhill skiing, an activity I find very soothing and enjoyable, but also very tiring. I'm not sure why Polka also looks so tired in this picture, but perhaps it was just my presence upsetting the dog's routine. While I was certainly wiped out, I resist the metaphor of being "ground" down, or that the conference was a "grind." It was not, and the metaphor doesn't seem to apply accurately to humans: we are not mechanical; we grow; we change.
I've come to understand that of the professions that deal with metaphors, there's really only one profession—scientists—in which the best practioners spend more time thinking about metaphors than poets. Einstein spent his whole life thinking about metaphors to describe his work, but I get the sense from reading about him that he never seemed to be completely happy with what he came up with in terms of metaphor. Early on in my science writing career, I was reproached by one of the scientific leaders of the Human Genome Project for my attempt at trying to compare genetics to hardware and epigenetics to software. "I'm not comfortable with that metaphor," I remember him saying. That's what got me thinking about the role of metaphor in science, so many years ago.
As I put metaphors
also
in my presentation at CCCC in Las Vegas earlier this month, "greenhouses" are nice places, but that word doesn't at all convey what's going to happen due to global warming. "Blueprints" suggest a design and hence a designer, so that's a poor metaphor for describing anything having to do with genetics. "Desktop" might be a good metaphor for your computer workspace if you're a white-collar worker, but is there any wonder that there's a digital divide when the majority of blue-collar workers never sit at a desk in their jobs? Of course, not every scientist thinks so hard about metaphors, but then, not every poet does either.
The CCCC meeting was quite a bit different from AWP in terms of attendees, though I felt again some tribal connection ("tribal" being my metaphor of choice for the feeling I have at a science writers' meeting). There was no tribal dancing, though, at least at the main party sponsored by Bedford/St. Martin's. Free food, alcohol, and a DJ spinning some pretty good music at the top three floors of the Stratosphere hotel space-needle extension wasn't enough, it seems, to inspire it. Instead, there was much talking, including much discussion of the city of Las Vegas itself: a city devoted to the exploration of the id. I loved the discussion. Not much of a fan of Vegas, however. I guess it has something to do with how people generally behave—rowdy, uncooth, drunk—when they're there, or at least, when they're there and not also at an academic conference.
I'm back to North Carolina now. Spring is here. And at least for the past week I've been reminded every day of CCCC and AWP and the general contrast between introverted AWP types by day and 100-decibel music grinding parties by night, or what I imagine to be very sensible people who earn money enough to spend it in Vegas being so disorderly in doing so when they are actually there (including a few CCCC attendees). I'm reminded of it every time I scroll through the radio stations: super-religions station followed by heavy-metal-screaming station followed by public radio followed by super-conservative-opinion station.
I'm reminded of it every time I drive down the highway and see a sign praising God followed by an advertisement for a gentlemen's club or adult bookstore. I'm also reminded of it by this tree stump I see on my regular walk around the neighborhood. The tree was cut down by the electricity company so it wouldn't threaten the wires. But the way they cut down the tree—minimum effort, maximizing purpose and efficiency—created such a contrast to everything else still living here.
There isn't nearly as strong a metaphor for the opposite of grind, which has its own cluster: there's "gladgrindian" thanks to Charles Dickens, for example, or "the daily grind" from the time when millers were common. (It's tragic to me to see in the "choose the right word" section of my online thesaurus that the example for a "grind" as a form a labor is "the daily grind of classroom teaching.") Seems like we could use an antonym (if that's the right word) to the metaphor "grind." We only need a storyteller, and hopefully not one with "an ax to grind" (origin thanks to Benjamin Franklin and/or Charles Minor), to come up with one.
2 March 2013
Book!
At long last, I have in my hands an advance copy of the new Science Writers' Handbook. As one of the contributors, I've invested a lot of time into this project over the past few years, and as you might expect, it's a really nice feeling to have something in your hands that you helped make. As you might not expect, it'll still be two months before the book is in its physical manifestation for sale to anyone else. That's just how these things go.
In the intervening time, you might like to join our growing online community at the book's website, where you can ask questions about science writing, follow the blog (which promises to have responses to readers' questions), find interviewing tips for audio and video reporters (among many other things), and even read about how to juggle multiple responsibilities in order to give the writing-life a professional try, if you're not already at it. Here's a link back to the first book trailer. Here's the second book trailer:
Marketing is on my mind now—as compared with publicity—because next week I'm headed to Boston for the American Writers' and Writing Programs annual meeting, which will be held at the Hynes Convention Center. In the same room where I was having coffee and talking with scientists and fellow journalists two weeks ago at the AAAS meeting, I'll be giving what I hope to be an entertaining, informative talk that I hope will persuade a lot of people to buy the book two months from now (or pre-order it on Amazon while they're still sitting in their seats). Thankfully, I'll have help: we have put together a fantastic panel.
The week following, I'll be headed to Las Vegas to the annual CCCC meeting for a similar but much more academic talk for people who teach and research science writing. At these presentations, I'll wave this copy around to assure people that the book really is more than just a figment of my over-marketing-focused imagination. That's just how these things go.
If you're coming to AWP or CCCC in the coming weeks, please find me and say 'Hello!' and, if you would, please also let me give you a fancy bookmark to remind you to buy the book? I'll have the book with me and you can page through it. The text is all there, this isn't a mock-up, so you can read some and decide for yourself, 'You know, this is a really great book!' Clearly, I think so. I hope you will, too.
---
February
13 February 2013
Too much, too little.
Pictured here is a lot at the end of a nearby street. When it gets muddy, as it did thanks to some recent rain, locals like to drive their trucks around in the lot. I do not pretend to understand the motivation, but I suspect it has something to do with feeling like they would like to use the capabilities of the trucks that they have, even if it means driving around in circles. They have, in a sense, too much truck for too little nature.
This afternoon, I flew through Newark on my way to Boston and found that a couple of pigeons had made their way inside the terminal, flying around and getting a lot of attention. As this one circled, dozens of people whipped out their cell phones to take pictures of it in flight. It was as if they'd never seen a pigeon flying before. I waited until the bird had landed and snapped this photo, but by then no one else seemed to care. Again, I do not pretend to understand the motivation, but I suspect it has something to do with feeling like they would like to use the capabilities of their smartphones (cameras and/or video cameras), even if it means waving them around in circles to follow the path of a common bird. They have, in a sense, too much technology for too little nature.
I came to Boston to attend the annual AAAS meeting, which used to mean I covered the meeting for my employer, Science magazine. Now a freelancer, I have a different motivation for attending. I even understand my motivation: this is a thoughtful but still very human conference, and I will get either/both too much or/and too little out of it in terms of nature, technology, connection and disconnection. Still, there will be moments where I will understand myself better, understand humanity better, understand our connections with others and our place in the world and universe better, understand others better.
It is an imperfect enterprise, science. But there is something that is so basic in the motivation to do science, to understand the world. There is, in a sense, too little technology for the nature that is.
7 February 2012
Setting prices incorrectly?
Pictured here are two products identical in every way except size and price. The prices, however, don't make sense. This is pretty common at this chain of grocery stores: Harris Teeter. They seem to have a very odd price-setting strategy. If I wanted to purchase two ounces of vanilla, it would make economic sense for me to buy two 1-ounce packages rather than one 2-ounce package. For those who have trouble dividing by 1 or 2, there's even a helpful calculation on the price tag that shows the price per ounce.
Perhaps I have a limited imagination, but I just can't imagine how producing and packaging two 1-ounce bottles of vanilla is less expensive than producing one 2-ounce bottle of vanilla. I also have a hard time imagining the motivation and decision process—wherever it happened—that led to these prices being set, confirmed, printed, and displayed. For the items for which I was shopping, this was the most egregious (and easiest captured via camera) example, but such prices are similar around this store. And I can buy many of the items now online and have them shipped via 2-day delivery to my home for less than I can buy them at this chain of grocery stores.
But as much as I would like to conclude that somewhere along the line there was a mistake, I cannot. The complicated nature of how these products and many others are made, packaged, priced, shipped, displayed, means there's a lot more to this process than I know and indeed, can imagine.
Whether a mistake or not, however, I can imagine consequences: most immediately, anyone who takes just a second to think before making a purchase decision will buy one or more of the smaller bottles, leading to more wasted cardboard, ink, and plastic—at the very least—when disposing of the packaging. The layers of complexity that led to this happening were probably added for efficiency's sake, and solved or limited a problem. But they created a new problem, too, as often happens when something is so complicated that no one person can (or perhaps has motivation to) oversee it all.
---
2013: January
26 January 2012
"More questions than answers"
In the past few weeks, I have heard this phrase a lot. Whether it is over financial deals falling through, decisions to place women in combat positions, or politicians speaking about most anything, that phrase is most often associated with a negative sentiment. I was reminded most keenly about that negative sentiment in President Obama's inaugural address, in which he enjoined us with these words:
That is our generation's task: to make these words, these rights, these values—of Life, and Liberty, and the Pursuit of Happiness—real for every American. Being true to our founding documents does not require us to agree on every contour of life; it does not mean we will all define liberty in exactly the same way, or follow the same precise path to happiness. Progress does not compel us to settle centuries-long debates about the role of government for all time—but it does require us to act in our time.
In grand rhetorical fashion, the President is articulating his concern over the motivations of others: that some, perhaps particular members of Congress, feel compelled to settle centuries-long debates before acting on anything else. This may or may not be the reason why Congress has not acted much this past year. Indeed, many have labeled this past year's Congress the worst ever. I don't really care to debate that question or ask about the reasons why it has happened. That doesn't seem to me the right question to debate—questioning the symptom (of a lack of action in Congress) or how bad the symptom is (the worst ever, really?) rather than questioning the underlying problem. Instead, for the moment I am curious about how we are so ready to accept the negative sentiment over debate, over argument, over definition because it means "more questions than answers."
I once heard a scientist lament that if the data pointing to the existence of the Higgs bosun is valid—giving further evidence that the Standard Model of Particle Physics is correct—then we would have our answer and there subsequently would be fewer questions about particle physics than if the Higgs bosun wasn't found. If it turns out that the Higgs bosun wasn't found, some members of the scientific community undoubtedly would do one or more of the following:

scrap the current Standard Model of Particle Physics and look for something else to explain all the data and understanding we currently have,
work to understand why CERN's LHC hadn't detected the Higgs bosun,
begin designing a new machine for detecting the Higgs bosun.
In other words, if that data suggesting the existence of the Higgs bosun is shown to be invalid, there will be a lot more questions than answers, which, I gather, would be much to the
delight
of scientists everywhere.
As a journalist, part of my job is to ask questions and report answers. In my work, I've found that the best questions I ask are ones that don't have answers—questions that prompt interviewees to think, learn, discuss, debate. That's when progress is really made. So perhaps if "more questions than answers" evokes negative sentiments, then maybe it's because we're not asking the right questions.
The old adage 'a question well-stated is half-solved' is absolutely fundamental to the scientific enterprise, so much so that most scientists spend a good fraction of their time reviewing their peers' questions and the way their peers have tried (or propose) answering those questions. I wonder what would happen, then, if whenever we heard "more questions than answers" delivered with a negative sentiment, we applied that same kind of rigorous examination to those questions?
(You wouldn't expect me to end this blog post with an answer, would you?)
3 January 2012
Not having all the information.
Pictured here is the beginning of a sky-writer's verse. As the pilot continued with each new line of smoke, people started guessing not only what but why the pilot was writing. It was Christmastime in Florida, if you're wondering the when and where. By the time the first word ("Love") was completed, many more guessed and became more assured as to what was being written.
The guesses and their increasing certainty reminded me of something Bertrand Russell wrote about having a liberal outlook: "Do not feel absolutely certain of anything." It was Russell's first commandment (of ten) that he wished to promulgate as a teacher. I do not know if the commandments were ordered in any way beyond which they were listed. It would be folly to assert—particularly given the commandment—that he favored this first commandment above others. But there it is, "The Best Answer to Fanaticism" as Russell put it in the long title of his op-ed, which continues, "--Liberalism--Its calm search for truth, viewed as dangerous in many places, remains the hope of humanity." Russell's tenth commandment, which ends the op-ed, reads: "Do not feel envious of the happiness of those who live in a fool's paradise, for only a fool will think that it is happiness." (I understand German philosopher Immanuel Kant often espoused much the same thing, though still wished from time to time for the apparent bliss such ignorance may be seen to afford.)
A few days later, I was again reminded of Russell's commandment when I saw these five sprinklers watering this one small patch of grass in a parking lot in Savannah, Georgia. The gardener, I remember first reasoning with a smile, must have been a fanatic. But then I stopped myself from committing to this conclusion because, of course, I didn't have all the information and had not conducted a "calm search for truth." So I offer this corollary to Russell's commandment: gather more information if you wish to feel more certain. I guess, in part, that corollary is what got me interested in science because of the method for gathering more information. It's what guides me in journalism, too, this "calm search for truth, viewed as dangerous in many places."
I've learned, however, that something odd happens at a certain stage both in learning about science or in reporting a story: when it gets too complex, many people start to doubt it. Lately, I've come to understand (from some research I'm doing because I'm writing about the science of complexity) that this doubt can even lead to hostility toward science or indeed, toward stories, true as they might be. It is something Alexis de Tocqueville wrote of in Democracy in America, Chapter X: Why The Americans Are More Addicted to Practical Than to Theoretical Science. It is perhaps why Henry David Thoreau implored us to "Simplify!" It is the truth that Richard Hofstadter uncovered in researching his Pulitzer-prize-winning book, Anti-Intellectualism in American Life. It is perhaps why much of journalism concerns itself with exposing complexity, particularly in government. It may be why, as we transition through this rapidly changing media landscape, we journalists might reminisce about simpler times of ink and paper or espouse such simpler times even if we did not ourselves experience them.
I could not be troubled to go gather information about this particular set of sprinklers, but when it came to the sky-writer's verse, all I had to do was wait. And I didn't even really have to do that, because one could see what the skywriter was writing from miles around. So, I went to run my errand at the grocery store. By the time I got to the store's parking lot, it seemed that everyone was stopping what they were doing to look. Their guesses grew louder, public. People wanted to know, to be right, or perhaps to dream someone was paying the sky-writer to write to them. Each additional letter ruled out more and more people as the intended recipient, still more people stopped, looked and guessed, sometimes vehemently.
The mystery was over, though, when the name "Jesus" was completed. It was, after all, Christmastime.
By the way, that mathematician and philosopher—Bertrand Russell—wrote in that same op-ed that he wasn't interested in replacing the old decalogue—The Ten Commandments—just in supplementing it. I suppose it was just one of his ways of making the world a little more complex. Happy New Year.
---
December
21 December 2012
It's winter solstice, the darkest day of the year in the northern hemisphere.
Given recent events, though, I'm sure many feel that last Friday was the year's darkest day. Many websites will be going dark for a moment, an organized memorial for Sandy Hook victims. This website will observe that moment, too.
Pictured here is a plastic flower bunch someone planted in the ground in the midst of a busy parking lot. Coincidentally, the parking lot is outside a hobby-type shop, where one can buy such things as this bunch of plastic flowers. Whether the person who bought it purposefully planted it, or dropped it and someone else planted it there, one cannot say. People leave such things to mark where someone died. Who is to say that someone didn't die right here. And who knows how long these plastic flowers have been here. For a little while last night, I stood across the street to watch if people noticed it, and if they did, how they reacted to it. Many paused. No one moved in any way to suggest that they thought about removing it.
I've been thinking a lot about children lately, and what they might be thinking in this crazy world of ours. In a recent bout of restless activity, I put together a video version of my book "Wilt's on Stilts!" to share with them. Of course, the e-book is for sale on Amazon and iTunes (as inexpensively as I could and still get them to offer it), but this video is the whole book—not a teaser—and I offer it here and via various social media outlets to help children in thinking about who they are, to remind them that they will grow up, and to encourage them to find power within themselves to do amazing things.
If you like the video, please share it with children and talk with them about it. We adults can dwell for a long time on sad events, sometimes too long for our children.
11 December 2012
It's too easy to over think and let fictions creep in.
I'd like to think that I shave with Occam's Razer everyday, but it can be easy to over think and prefer a more complicated explanation over a simple one. That's because there are fictions that we want to hold on to, or are just more convenient to hold on to, for whatever reason.
Pictured here is a balloon with an image of the Sesame Street character Elmo on it. An extremely simple explanation to the question of how this balloon ended up here is that a child had a birthday party beneath this very tree. Someone had brought this balloon to the party. It got loose during the party and so ended up in this tree.
Without more information, one could just as easily explain how this balloon ended up stuck in this tree by noting that Elmo's creator, Kevin Clash, has been in the news lately, resigned from Sesame Street, and so an upset employee working at the balloon store on Sesame Street decided to release all of the stock of Elmo balloons, one of which floated to this tree. But a fiction has crept in: there is no balloon store on Sesame Street. In addition, there is no Sesame Street. Sesame Street isn't a real place. Now, try telling any or all of that to a kid who watches Sesame Street.
Often, there's a strong urge to tell stories about science in the same way that a parent might tell a child about Elmo's creator, a child who might otherwise want an Elmo-themed birthday party: you want to ignore the context entirely, and/or you want to ignore the characters and personalities, and/or you want to work within the context of what is generally accepted as true, even if it is a fiction. Elmo is a puppet. But Elmo isn't the puppeteer. But a puppet isn't a real person. But the puppeteer is a real person. But the real person who is the puppeteer is just acting. It can be uncomfortable even to mention... the underlying truth.
I suppose that's why we focus so much on the consequences—"OK, kids, we're just not going to buy Elmo-themed anything anymore, at least for a little while, and we're not going to try to convince you why or how we came to this decision. Maybe when you're older."
With children, though, there's a protective mechanism at work, which I think is a very good reason for jumping to consequences. There may be a protective mechanism at work in jumping to conclusions when reporting on science, too, but I think there are some additional mechanisms at work as well. Successfully resisting all those mechanisms is important, at least for the reporter who doesn't want to over think and let fictions creep in. Indeed, it can be uncomfortable even to mention... the underlying principle: we don't really know anything for sure, but science is the best method we've got for figuring things out.
4 December 2012
At some point in life, though likely at many points, you'll find yourself shaking your head.
I don't know that anyone understands for certain why we have that particular physical reaction to seeing something. Certainly there are hypotheses out there about how shaking the head helps with the fluids of the vestibular system in the inner ear and resetting one's balance. And when your balance is off, you may imagine seeing something. Indeed, your eyes are connected to your vestibular system, and if your head quickly moves one way, your eyes will reflexively move the opposite way. No one is sure about whether that reflex is at all related to seeing something when your balance is off—your head is "spinning."
In this case, shaking my head didn't change what I was seeing. But after taking in such a sight as this lawn ornament, sometimes people shake their heads for another reason: judgment. This is a cultural response, as is the head shake itself. Charles Darwin even studied head shaking/nodding as responses, suspecting there was something innate about them. Turns out, there's not. Visit Bulgaria and you'll find that shaking your head means "yes" and nodding means "no." So the deliberate responding to such a lawn ornament with a shake (or nod) of the head is cultural, just like the judgment.
That judgment itself, however, is yours. Sure, there are cultural reasons for pressuring others to behave in certain ways and so conform. And a slow, judgmental head shake—if seen—can put on that kind of pressure. I chose to celebrate the diversity. In this case, I laughed and took a picture. The person who put up the decoration saw me and laughed, too.
But, truly, if that decoration isn't down shortly after the 12th Day of Christmas, I might start shaking my head. I'll not do it out of judgment. Instead, it'll be for another reason we shake our heads: disbelief. I'm already in disbelief that there's a company out there that makes and sells such an ornament, but I'll be in further disbelief that the person hasn't experienced sufficient cultural pressure—from others—to take it down by two weeks after Christmas day.
---
November
27 November 2012
Seeing what we want to see, when we can.
Pictured here is a wedge and tiny slice of carrot, two different-sized olives, and some cream cheese. Perhaps seeing the food makes you hungry. Perhaps seeing the food arranged this way makes you think of a penguin. Perhaps seeing a penguin extinguishes your hunger....
Not everyone has seen a penguin, and not everyone understands representational symbols. We see what we want to see, when we can.
This dinner ornament was held together with a stick, atop which was a nametag like a flag on a flagpole for where I was to sit at Thanksgiving dinner (which was wonderful—thank you!). I blurred out the stick along with the background, but you can still easily see a plate, glass and butter—that is, if you have seen before a plate, glass, and butter and you have the capacity to understand two-dimensional representations of three-dimensional objects.
But suppose for a moment you had never seen a penguin before, or you do not have the capacity to comprehend 2-d or 3-d representations. What would you see in this picture—bits of black and white and orange and a bit of brown and yellow? Now what if you're colorblind? Perhaps, instead, you are blind and a friend or computer is reading this blog entry to you? Perhaps you cannot hear, too, and all this is being tapped by a friend into your hand.
I've been looking at a lot of data recently, trying to figure out what—if anything!—is there for a story I'm investigating. It's kind of like having this "penguin" presented. For me, the data is so far just like bits of color that seem somewhat arranged, somewhat representational, somewhat representing something real, even.
Sure, I can see the penguin. Everything I'm seeing is telling me to see the penguin. But I've got to take my time and see past the representational. That's because someone presented this data just like my friend presented this penguin. The two different-sized olives, some cream cheese, and bits of carrot—I'd eat that. But I won't eat the penguin until I know what it is made of.
16 November 2012
Out of time, out of sync, but not out of proportion. I went to a musical tonight: Kiss Me Kate. It was at one of the local universities, and the student-performers did an excellent job. The show isn't put on much anymore, so I was eager to see it—a musical version of Shakespeare's Taming of the Shrew.
During the show, I came to understand why that musical isn't produced much anymore. Indeed, it is dated and stereotypical in how it perceives women and relationships—even more so than Shakespeare's original. In leaving the venue, it struck me that the campus was decorated in a dated and stereotypical way, too—for Christmas, even though it isn't even Thanksgiving yet.
For retailers, the Christmas decorations have been going up earlier and earlier each year perhaps because of the growing anticipation of the holiday shopping season. Growing up, it was the day after Thanksgiving when people might have thought "Oh, Christmas is coming soon, perhaps I should think about giving gifts now that I've celebrated the harvest and given thanks." Now that day is widely known as "Black Friday" because it tends to be the day when sales for the year put retail accounts "in the black," a reference to an out-of-time way of doing accounting that had negative numbers written in red ink and positive numbers written in black ink. (It's curious that "Black Monday" often refers to a completely different meaning of black—the despair of the Monday-stock-market crashes of 1929, 1987, and 2008.)
As a result of all this retail expectation, there's overwhelming hoopla leading up to and on "Black Friday," which now, apparently, starts on Thursday—Thanksgiving Day.
I understand in some religions days actually start when the Sun goes down, not up. But I hardly think in this case that there's a religious explanation. Instead, retail companies are simply matching consumer expecations, which are not at all out of proportion with what our society has become. Starting "Black Friday" on Thursday, though, is literally "out of time" except in the aforementioned religious context. Thankfully, I feel in good company in my view that it is out of sync, too.
In particular, some of that good company is in a certain segment of the U.S. population that got a lot of attention recently. Some of that attention came thanks to the election and a comment by a presidential candidate about a proportion of our society. More recently, a petition by a part-time, minimum-wage retail employee to tell the CEO of Target to "save Thanksgiving" went viral. Turns out, there are a lot of stores planning on being open Thanksgiving Day and offering "Black Friday" deals. That part-time, minimum-wage employee is well aware that she may lose her job as a result of starting her petition. She works a second job, though, and it seems unlikely she'd be fired also from that job as a substitute teacher—and that fact, curiously overlooked by the media reports (and only available on the petition itself), also seems out of time, out of sync, but not out of proportion with our society.
I was so saddened by reading of workers at Target who were recently fired—for example, saying that they would be happy to work Thanksgiving Day—that I formed my own petition to urge the federal government to raise the minimum wage and adjust it year to year (I don't care how, but at least a cost-of-living increase), so that folks working a minimum-wage job could have a decent wage... if not a decent job that required them to work Thanksgiving Day.
10 November 2012
Staring back to Thoreau's America.
Pictured here is a spot on a hike I took today in Bur-Mill park. It was near a lake. Motorboats occasionally zipped by. Overhead, airplanes made their final approaches to the Piedmont International Airport. It reminded me of a modern-day Walden Pond.
When I lived in Boston, I used to travel to Walden Pond a lot. It was the closest refuge of any considerable size. In Thoreau's time, the train went by Walden Pond quite regularly—as Thoreau put it—like a plow with people and goods spread about like seeds. There were no motorboats because the internal combustion engine had not been invented yet, but it was a busy place and there was no doubt that people were nearby, too, in case Thoreau had any emergency during his experimental time of living deliberately in the woods.
I understand from a friend that Walden Pond has changed a lot since I last visited. Swimming in the pond is no longer easy, and there may even be rules against it. You cannot deviate from the path around the lake without jumping a fence. It is, in short, less Thoreau-like and harder to experience Walden in the same way as we romanticize Thoreau did.
I write "romanticize" because through my many visits to Walden Pond I came to believe the lesson of Thoreau is not one of independence but of interdependence. As I recall, a placard near the reconstruction of his little one-room cabin that he built by the lake spells out the economics of his original construction. The details are also listed in the book, and criticism has been leveled at Thoreau's experiments that he was not at all self-reliant. Indeed, without working at his family's business for six months out of the year at very handsome wages at the time, he would not have been able to afford the initial outlay to even get started: his cabin cost the equivalent to a semester at Harvard University. Fast-forward to today, and most anyone with some simple home-building techniques could easily set up such a one-room cabin with donated land and lumber and borrowed tools, which Thoreau had, too.
I believe that for Thoreau self-reliance is an understanding of relying on yourself when you can and relying on your family, friends, neighbors, or society when you can't. That may not be how most of us think of self-reliance, but perhaps most of us still "lead lives of quiet desperation"—as Thoreau put it—monomaniacally pursuing wealth as if the accumulation of money equaled success.
6 November 2012
Thinking through contradictions.
Pictured here is a piece of duct tape where citizens wait to vote. I took the picture with my phone as I pulled it out to turn it off. There was a big sign saying that electronic devices were not allowed at the polls, and when I realized what I'd done after the phone issued a loud electronic-shutter-clicking sound, I said "Oops! I meant to turn that off," which I then did very conspicuosly. I then stepped up to the line itself and was invited to cast my ballot... at an electronic voting machine.
I thought for a moment at making the point about the contradiction of using an electronic voting machine in the presence of a sign disallowing electronic devices, but it would just invite a clarification in form that I knew already. There were no paper ballots—no content—that might change as a result, so there was no purpose to pointing it out, anyway. Not if I wanted to vote, that is. And I did.
Contradictions have been on my mind a lot recently with the upcoming election. Duct tape also is a good example of a contradiction: it is the do-it-yourself tool that you cannot make yourself (unless you know how to make plastic, have access to raw petroleum and rubber, and can spin and weave cotton). But with the election, it occurred to me that holding some positions simultaneously is contradictory and leads to positions that seem nonsensical. So, I made a few little videos about it. Here's the first:
(You can see parts 2-4 via my channel.)
3 November 2012
Form versus content.
Pictured here is the back of the violin section of the Philharmonia of Greensboro—a volunteer community orchestra I saw perform tonight. I happen to know that one of the best violinists is at the last stand, and she has played all of the evening's music before. That's the content, and I enjoyed the concert partly because I saw a lot of musicians enjoying themselves.
The form of the orchestra is that the best players sit closest to the conductor (and typically, that means being closest to the audience), and being in the last stand suggests that you are the least capable player. But that is for professional orchestras. In volunteer orchestras, the form is purposefully altered to make sure as many of the volunteers enjoy themselves as possible: distributing the strongest players throughout a section helps weaker players enjoy themselves, too, because they can rely on a stronger player nearby.
It is easy to confuse knowledge of form and content, and not just with professional and volunteer orchestras. Understanding other people as more than a collection of their degrees and past experience, for example, or their public statements, this is an easy way to misunderstand knowledge of form and content, too.
With the election coming up, the form of politics may be likened to the public statements. The content may be likened with what actually gets done. But there are politicians who are professionals and there are those who run for office as volunteers, or with the attitude of volunteers. I have to imagine there is some difference between them. As to whether that difference is in form or content or both, and what that difference is, I will have to think on that some more.
---
October
31 October 2012
Halloween is a very interesting holiday for the fact that it invites the id to come out and play. A child shouting "Trick or Treat?"—though not as a question—and grabbing for the presented treats, what holiday invites people to be more impulsive and primary than that?
I made it a point to hide the candy and consider each Trick-or-Treater thoughtfully, though always yielding to the impatient children, presenting the candy with the words "I choose 'treat.'" Some of them looked quite confused. Their accompanying parents got it, thankfully, and those parents that didn't laugh I imagine later rolled their eyes—their
superego
subverting their id. Though some parents took candy, too.
The most entertaining costume and delightful interaction of the evening came from a neighborhood kid, dressed up as a FedEx package carrier and with a decorated and cut-up cardboard box serving as his delivery van (worn covering his head and down to his waist, as if he were driving the box with his legs as locomotion). He came alone, the oldest of any children that visited, and just stood at the door after I opened it. The candy hid behind my back, my spouse prompted the kid, saying, "I think he is waiting for you to say something." Thinking for a moment, the kid responded, "You have a package!"
We smiled broadly, and my spouse prompted again, "How about 'Trick or treat?'" To which the kid repeated with all the enthusiasm in the world, "How about 'Trick or treat?'" Then, a pause, and, "Oh! Trick or treat?"
Of course, like the other children, I gave him his pick of the candy. Through the interaction, his superego had taken over: he only took one piece. So, I asked him to take more. "Handfuls," I said. He smiled and took more. He ended up being our last visitor of the night.
I wonder what would have happened if I'd asked him for the package? I've been chuckling about it all evening.
29 October 2012
Why yes, that is a statue of Sir Walter Raleigh wearing a lab coat.
This past weekend was the annual National Association of Science Writers meeting, which this year was held in Raleigh, North Carolina. It was also the Council for the Advancement of Science Writers meeting, which invites scientists to present to the assembled writers all about their on-going work. In short, it was my tribal meeting.
As a part of any good tribal meeting, we certainly shared a lot of stories with one another. As it happens, one of the most well-attended sessions was meta-level on storytellling. That is, it was storytelling about storytelling.
The session was titled "Unearthing Narrative," and we likely broke the fire code in the conference room to be in on it, as you can see from the picture. While Hurricane Sandy—donate here for relief efforts—was whipping along the East Coast, the wind bending trees outside, we stuck to our seats excitedly listening to stories about finding stories. Later, one of the speakers of this session spoke at another session—storytelling about the process of writing his latest book—but tickets limited the number of attendees, which probably made the fire marshall happy.
Another part of any good tribal meeting is dancing. At one point, the band took a break and put on recorded music to fill the gap between sessions. The dance floor emptied except for me: I became that guy who continued to dance. I tend to dance like no one is watching, particularly at a tribal meeting. Of course, when I took a break, I found out a lot of people were watching—I met a lot of new people who came to talk with me about my dancing, dancing in general, and the stereotype about how men don't tend to dance (how sad for them!).
Of course, the traditional scientists-presenting-to-science-writers happened at our meeting, too, as did a lot of meetings between writers, editors, and producers/publishers of various outlets all carrying on with the business of our profession. We'll be in touch over the year via phone, e-mail, and other newfangled methods, but by comparison there really is nothing better for communication and the opportunities that come from such communication than meeting face to face. That makes it easier to dance together (or at least to dance in one another's presence), too.
21 October 2012
The role of the federal government?
I spent part of this weekend putting together my first dry-eraser video: a format in which one records the process of drawing and writing on a whiteboard, speeding it up, and telling a story. My story was an essay broadly answering the question mentioned in the first presidential debates on the role of the federal government. I mentioned both Romney and Obama in my video, imagining each of them as a 16-year-old who quit school to take a minimum-wage job. Please have a look and, of course, please write if you have any thoughts you'd like to share with me about it.
16 October 2012
The Science Writers' Handbook: Everything You Need to Know to Pitch, Publish, and Prosper in the Digital Age
It's official: we have a title, a book cover design, and a website.
Today, we even have a marketing video. I put this together over the past couple of weeks from footage I've been gathering since last October. I'm calling it a "trailer" because it is short, I intend to make a longer video, and I hope to include some of the footage from this video in it. Of course, a trailer to a marketing video should be short. Please click, watch, and I hope you enjoy the next 92 seconds.
14 October 2012
Getting outside.
I have been spending more and more time outside lately, and have been the better for it. Pictured here is my view from atop Calloway Peak in Grandfather Mountain State Park, here in North Carolina. It was a beautiful day. The tree colors were in their prime (though this picture doesn't come close to doing it justice). The weather was cooperating, at least by the time I got here—the highest point in the park.
I didn't make my intended journey—all the way to the suspended bridge at Grandfather Mountain itself and back to the parking lot on the Blue Ridge Parkway—and pretty much stopped here. But that's part of getting outside, too: sometimes it is worth it to stop and see where you are, and not rush ahead just because of some preconcieved notion of what you thought you should do.
13 October 2012
The tree was old, dying. It put out leaves, but took months longer than all the other trees to do so. The top of the tree was without bark, and no leaves grew there.
Every week, another tree cutter would stop by to ask us if we wanted a quote. The words they would use were allusive, but their meaning was clear. It wasn't my decision to take down the tree but that of our landlord, I'd say.
I told my landlord of the visits of Death's agents. The landlord came to survey the tree and consider what might happen if it fell one way or the other... on its own.
In the end, just after we left to go to my concert last night, the tree cutters came. It was sudden, final. We saw it this morning, having arrived back home after dark.
Goodbye, tree. I will miss you.
12 October 2012
Sang in a concert tonight.
My best friend took this picture and took care to snap it once the concert was over and the applause had begun. Pictures were not allowed during the concert, she said, so she reasoned as soon as the concert was over she was in the clear as far as following the rules.
I love the way her mind works, and that she tells me about it. I live more richly as a result—experiencing life through a different perspective.
6 October 2012
Today I spent as a tourist in my own town. Pictured here, for example, I'm taking a pontoon-boat cruise of the local lake.
Sure, I've taken a boat tour of Sydney harbor in Australia, but until today I hadn't done so in my own local lake. (Believe me, it was a lot less expensive.) Of course, I've only lived here just over a year. But wait, I've lived here more than a whole year! It was time to take a pontoon-boat cruise of my local lake, to be a tourist of my town, to not take for granted where I am.
---
September
30 September 2012
It appears our publisher has made space on the digital bookshelf for our upcoming book:
The Science Writers' Handbook: Everything You Need to Know to Pitch, Publish, and Prosper in the Digital Age
It's due to be published in April, 2013, and lately I've been working some on an accompanying marketing video, which I am scheduled to complete before the upcoming National Association of Science Writers' annual meeting next month. (Of course, I'll embed the video in this blog, too.)
The cooperation that goes into so many human activities—such as this book project—is really quite something. I think it is amazing. If you stop for a minute and consider the simple traffic stop light and the human activities surrounding it, it seems quite absurd until you understand the intent on cooperation. Economists like to think about money as creating cooperation, with those who have money able to persuade others to cooperate in order to accomplish something more together, perhaps, than one person could do alone. I like think that the best projects are ones in which people decide to cooperate themselves without such persuasion.
That's how we wrote this book, or, at least, that's how we started to write this book. No one refused payment. But no one was expecting it, either, at least not when we started. I'm really excited about the book and immensely appreciate the cooperation of all those people who are making it happen, particularly my fellow Writers of SciLance. You can follow our Twitter group feed here.
25 September 2012
White Mountains Majesties.
Pictured here is a photo taken at around 12,000 feet up Pike's Peak. I'm looking down, away from the mountain I'm climbing. That's because I nearly turned around at this point, realizing that it was getting harder and harder to breathe. But, after over ten miles on the trail and some five-thousand feet gained in elevation from the start of Barr Trail, there was only around two more miles and only around two-thousand feet up to go. And I had many hours of daylight left. Unfortunately, I did not have more than about two hours before the cog-rail train left the top, which was my way back to the bottom.
Preparation for such extremes is very important. I was prepared. I knew there was a place to stay at the tree line. And I was prepared to stay there overnight. But I was also prepared to ask for help if I needed it. And I prepared those I might ask for help, so they would know I might need that help. Sometimes, that is the hardest preparation to make, particularly for we independent-minded Americans.
But just after I had left the Barr Camp, pictured here, I called both the cog-rail station and the ranger station to tell them where I was, that I was on track for catching the train back down, and that all was well. Spotty phone coverage, however, I heard only that the train was still running and that my spot on it was confirmed. The ranger told me that the road was closed, but then my phone call abruptly ended. Later, I would learn that the next sentence the ranger spoke was something like 'Turn around because there is a nasty storm brewing.'
By the time I got here—just one mile to go—the snow had stopped falling. I was warm, enjoying a bit of music to help me time my stopping/starting, and had about a gallon of liquid and around five-thousand calories left in my backpack. It didn't seem like too much of a storm, though I had heard lots of thunder. I thought the worst was over. But I did a quick calculation in my head and realized with the one mile to go, being at 13,300 feet and the top of Pike's Peak at 14,110, I had around a fifteen-percent grade climb for the last mile.
Then, I saw another's footprints in the snow, which delighted me. I thought of some adventure-seeker who had taken the train up to the top had decided to climb down a mile. The footprints clearly had come down, turned around at the one-mile-from-the-top mark, and went back. I looked up to see if I could see anyone up there. But I didn't. I would learn later those were the ranger's footprints. He had climbed down to look for hikers. As I was the only one who had called, had checked in at the Barr Camp, he'd hiked down to look for me.
He hadn't seen me, however, and in the next moment the wind whipped up. It was pretty much white-out conditions. I could barely make out the footprints, which were already starting to disappear. I would later tell the ranger who had made those footprints just how happy I was to see them, and that I was ecstatic they were there once the wind whipped up. Indeed, there was no other means of figuring out how to get to the top, other than to just go "up." I'd heard stories of others who had gotten off the trail and had wondered around sometimes unable to get any higher, requiring them to retrace their steps.
Fortunately, I didn't have to be concerned about that. I trusted the person who made the footsteps: confident, not hesitating. The footsteps defined my path. Of course, I did not know the person who made them was a ranger. I only knew that the person who made them had his/her own footsteps to follow back up to the top—pictured here—but which by the time I'd gotten there, had completely disappeared. Having missed the train and unable to even find the road down, it was time to call the ranger for help, which I did. I was prepared also to break into the buildings, if needed, because at the top I was no longer shielded much from the wind and blowing snow. Fortunately, the ranger had only driven about six miles from the top, and so picked me up in about a half-hour. It was quite an adventure.
My takeaway from all this is both a reminder to be prepared and to have many possible exit strategies, but also to understand risk and know that the best preparation is in preparing others to help you if the unexpected occurs.
22 September 2012
What humanity can be.
I went to a friend's wedding this weekend in western Colorado. The bride's family had lived on this land for over a hundred years, farming and ranching. I believe they named that peak in the background "Pete." It was just as much their right to name it as anyone else. The mountain does not care if it is known by many names. The groom's family could not attend as it was too far for them to travel: they live on the other side of the world. The occasion was a reminder of what humanity can be. I had a wonderful time.
Yes, I danced for hours. The bride and groom departed, and I kept dancing. Most of the guests departed, and I kept dancing. A few of us closed down the dance floor, and then—our feet tired—danced some more sitting in our chairs back at the hotel. I think I almost always feel better when I am moving, especially when I'm moving to music.
I sometimes think about what life must have been like even just a hundred years ago—even after the bride's family settled the area—and all the dancing. I wonder what life would be like now if we all put down our technological gadgets in the evenings and just danced, instead. It's a reminder of what humanity can be.
13 September 2012
Indivisible, not individual.
I've been thinking a lot about citizenship lately—in whatever organization—and how we, in our quest to be left alone, often give power up. That's the opposite of what any democratic (small "d") organization ought to do. Forgive the mixed metaphors, but if power corrupts, and if a small dose of poison won't kill, then we—our organizations, our institutions, our governments—ought to be distributing power down as much as possible, distributing the power in as small a dose as we can, to keep us all from corruption. Instead, we push the power up and pay our taxes to be left alone, only to complain when things don't go our way and never to cheer when they do.
Certainly, we hold in our Declaration of Independence that we have unalienable rights—"among these are Life, Liberty, and the Pursuit of Happiness"—but to secure these rights our American ancestors instituted a government, which derives its power from the consent of the governed.
Am I giving my consent? Inaction, inattention, ignorance, disregard, not participating—these are all ways of consenting, too.
---
August
27 August 2012
Sing a song.
I auditioned and joined a professional choir today: Bel Canto Company, in Greensboro, North Carolina. Singing is just one of the activities that makes me, me.
Indeed, I grew up singing thanks to my mom (a voice and piano teacher), in the Tulsa Boys Singers after school until my voice changed, in church choirs, through college as a member of the Motet Choir of the University of Chicago, in amateur and professional choirs including Boston's Tanglewood Festival Chorus and Chicago's Bella Voce, on TV every week for a couple years as the bass section leader for a choir at Chicago's only cathedral, as a math and philosophy teacher at the Latin School of Chicago to help out the bass section full of boys whose voices hadn't quite changed, and as a freelance vocalist. I've been thinking lately that I should also count my time as podcaster for Science magazine as singing—performing with my voice.
It's important to do these things in life—to be who you are, and letting yourself be.
26 August 2012
Science sandbox.
Thanks to the D.C. Science Writers' Association, I went on a tour of the Green Bank Telescope in West Virginia, even getting to climb around atop the radio telescope pictured here. As I was leaving today, I passed by a local elementary school and tried to put myself in the place of one of the children who go to school here.
It is impossible to miss this enormous telescope. It is the largest land-based movable object in the world, weighing around 17 million pounds, and it moves—regularly, accurately, precisely. In addition, some other reasons that would make this telescope hard to miss: many of the local residents work at or for the national laboratory, there are no cell phone towers, you can barely pick up a radio-station broadcast, and no planes fly over.
At the lab itself, microwave ovens are placed in boxes that dampen the outcoming emissions so as not to be picked up by the telescope. The scientists say that the food in these ovens cook faster, making me wonder about the emissions of all those microwave-ovens not surrounded by such a box. If a locally produced signal overwhelms the faint signals coming in from the Universe, some technicians drive around in a special truck with signal-locating equipment, find the source and shut it down.
I suppose if you grew up with all of that, it wouldn't seem odd at all. What would be odd is when you left. Of course, we're adaptable, and we quickly get accustomed to new situations, even noisy ones. But even having spent just a weekend in such peace, it was hard to leave.
I'd like to think these kids dream big—like all kids—but that for these kids their dreams involve exploring the Universe via the telescope in their back yard. Of course, scientists from all over the world come here to get time with the big telescope, and those grown-up kids dream big, too, even without the proximity to the 'scope. But I've got to think it makes a difference in what your dreams are about to grow up near something like this—something you can see. I believe it would have for me.
25 August 2012
The perfect symbol of American life?
I'm on my way to the Green Bank Telescope today, and this monster pulled into the gas station. It's got room for a dozen or so passengers, and perhaps even room for a hot tub in back. For such a monster, it's gallons per mile, not miles per gallon.
I've been reading Philip Slater's Pursuit of Loneliness for a project I'm working on, and I'm reminded of the many references he makes to the automobile—particularly:
A car is built to move very fast. It's expensive and uses a lot of energy. It should do better than a bicycle, but in the city it doesn't. In a car one feels that normality is to be moving at least 40 miles per hour—anything less is experienced as abnormal, as a flaw in the system. Tension accumulates imperceptibly in response to each obstruction. Given the slightest delay or urgency, drivers tend to become intolerant of all obstacles—they struggle with destructive impulses....

The automobile, in other words, tends by its very nature to make people competitive, arrogant, ruthless, and irascible. It cannot fulfill the dreams of power and speed that it arouses because it contains within itself no system for coordinating its movements with those of others. The automobile is thus the perfect symbol of American life, the ultimate expression of doing your own thing.
And that goes for any automobile, never mind this super-sized one pictured here. I guess we Americans are still roaring drunk on petroleum.
9 August 2012
What did that bird see?
The pull-chains pictured here seem to be at odds with what we know about gravity. It's not some kind of odd perspective. Instead, a closer inspection reveals a web and a tiny spider. The construction of the web must have pulled the chains closer to one another, bit by bit.
The web fascinated me, and each time I walked by I took another look, marveling at the engineering. I wonder if that bird did, too—that bird that ate the spider.
I saw the whole thing: a bird was hopping about on the ground doing whatever birds do when it suddenly stopped and looked in the direction of the ceiling fan. In the next moment, the bird flew up to the spider's web, plucked the spider out of its web, turned around mid-air and flew off munching its little meal.
There's a lot of research about the intelligence of birds. This bird was certainly no New Caledonian crow—a species that keeps surprising researchers with its intelligence. No, this was what birders refer to as a "Little Brown Job." Of course, I'll just have to wonder: what did that bird see?
4 August 2012
A missing point.
Here is a picture at a local Burger King with exceptionally expensive croissants. Perhaps the butter is hand-churned from hand-milked cows that are hand-fed and hand-massaged with herbal essences to go along with the herbal greens the cows eat—hand-selected, of course.
Of course, this is all nonsense. We all believe that the person who put the characters on the sign simply just left out the decimal point (and yet still felt the need to put up the two zeros).
I am back from my holiday, and have an enormous number of emails in my inbox, many of which exhibit the lack of critical thinking described above. If it is so easy to come to a conclusion about what's missing with on the Burger King sign, why does it seem so hard to come to a conclusion about what's missing in an email?
Perhaps if the text of an email has WordsScrunchedTogether missing punctuation explicatives screwy grammar and speling, then it certainly could be the case that a vast network of people have worked hard to corrupt that person's presentation because that person really has an amazing argument to make about the fate of the world and what you should do about it, why you should vote for this person or against that person, or that you really can make millions by sending in a few thousands to a foreign bank because you won the lucky-email draw.
I think it may be our experience with such emails and similar-quality websites that in part explains why web-only work still does not generate the same income for those who write or produce such content. That's unfortunate, because paper and ink are so much more expensive for our spaceship Earth given particularly that all the work that goes into making a print piece is done on a computer first, anyway.
If only people experienced poorly written ink-on-paper texts—advertising things they don't need, opinions they don't care about, or lotteries they're not going to enter—thrust into their hands multiple times a day.... But we can't all live in big, densely populated cities, can we?
I am happy to be home.
---
July
31 July 2012
Technology and religion: changing people's lives.
I wonder what it must have been like to learn a new technology as fundamental to modern life as brick-making has become. Pictured here is a rebuilt wall of stone that—given the ruins of other stone walls here at Pecos National Historical Park—represents how the native peoples here in New Mexico used to build structures. In the background is a massive ruin of a church, centuries old and several stories high, made of Sun-baked bricks. Franciscan missionaries brought the technology with them. I wonder how it was perceived by the native peoples.
There was a revolt in 1680, and the native peoples destroyed the original church and killed the priest. Evidentily, the Franciscans were demanding "tribute." When the Europeans returned twelve years later, they expected a fight, but didn't get one. Opinions had changed. So, the Europeans built a new church atop the ruins, likely with the help of native peoples. From then on, the Franciscans stopped requiring tribute, at least at this pueblo.
Eventually, the archaeologists tell us the population dwindled because of migration, disease, and Comanche raids. The last people to live here left in 1838, migrating some 80 miles away, where their descendants live today. I wonder what it is like to have that history, to feel so a part of the land around you.
26 July 2012
Falling and evaporating.
Back in 2003, I spent the summer in Colorado thanks to a fellowship from the AAAS for taking math- and science-types and putting them in a mass-media outlet. It's during that fellowship that I did my first science reporting, was first on the radio. I also learned that while I might be interested in blue-crab inspired robotics, knowing what is interesting to your audience is important as well.
Weather is very important to the people in Colorado, particularly rain. So important, it turns out, they've put a nice poem about it in the state capitol's rotunda, which starts "Here is a land where life is written in Water." While I was here, I even started a radio piece with that poem's first line, emphasizing the word "life" and finishing it with my own turn of phrase, which was something like 'there may not be enough to spell the whole word.' I don't know if anyone got it. Or if they got it, whether they liked it. You don't get a lot of feedback in radio reporting, at least not back in 2003, when telecommunication-connections were much slower and the Web had so many fewer strands.
In this picture, the water is falling, but evaporating before it gets to the ground, making for some spectacular displays. I imagine the farmers wouldn't be so pleased as I am, but this shot is in the high desert, and few farm here without ready access to another source of water that is not so dependent on regular rain.
25 July 2012
On top of old smokey, all covered in volcanic basalt.
Pictured here is a lot of trees that were knocked down from a downburst a few years ago on Grand Mesa, Colorado. We're staying with another writing friend for the next few days, who unexpectedly and happily has a lot of work this week. She invited us to take one of her favorite hikes. I recognize that "Go take a hike" isn't often perceived as a kind expression, but for us it's exactly what we wanted to do. I particularly was keen to take this hike. That's because two years ago I was also visiting this friend, and wasn't able to go on this hike. Being here is very meaningful for me, and I am thankful for my friend. I wish she could see the big smile on my face, but she will see it when I get back.
While here, we'll also have time to pick fruits, can jams, garden, share meals and drink wine together that her husband makes. It's a different life than we lead, but we're very happy to have the chance to spend some time and get to know a little bit more about this other way of being.
24 July 2012
Night in a tepee.
This was my view when I woke up. My camping trip over, my spouse and I are visiting a friend and fellow writer, who invited us to sleep in her backyard tepee. I don't remember the last time I was in a tepee, exactly. Maybe I was 8. But the experience was really nice: the edges of the tepee are up from the ground, slightly, allowing a cool breeze to come in with the heat escaping through the top.
My friend who has this tepee in her backyard lives a little differently than I do. It was really good to see the world from her perspective—off the grid, but not far from a city. It's not the life for me, but I'm glad it suits her well, that she is in this world, traveling on this spaceship Earth with us, and is my friend.
21 July 2012
A long hike.
Pictured here is Lake Katherine, my resting spot after the four hours of hiking it took to get here from the Santa Fe ski area parking lot. From what I can tell, there's no other way to get here except by trail or helicopter. You could ride a horse, but not the way I came, which was via a very narrow and steep set of switchbacks that no horse or pack animal would dare. There are signs telling people not to dare, too, via pack animal.
Here at Lake Katherine, I put my feet in the water, which was very cold and so reduced any foot-swelling from the hike. It numbed my feet, too, almost immediately. I then rested them on a rock warmed by the Sun and waited for their proper color to return. I dozed for an hour. It was heavenly. At some point in the midst of my nap, a dog came up and gave me a kiss. I believe it was a dog, but I don't know for sure. Perhaps a few crumbs from my lunch were still on my lips.
Meeting people at 10,000 feet and up is curious for the fact that everyone seems to be willing to look out for you. I've been asked if I had enough water, food, clothing, what my plans were and whether I needed shelter for the night or not. Having put ourselves into extreme places, it seems people are exceptionally interested in one another's well-being. I can't help but wonder if for most of human history this is how it was all the time: banding together to hunt, farm, fight, or otherwise help the group survive. It's really heartening.
20 July 2012
Anima sana in corpore sano.
You may recognize the Latin phrase as spelled-out acronym of A.S.I.C.S.—the athletic apparel-maker—but it's also a good description of my day today: healthy mind, healthy body.
This morning, I swam a mile at a recreational center before getting cleaned up for my afternoon visit to the Santa Fe Institute. I hadn't intended to need to get cleaned up, but yesterday, after visiting a friend from graduate school at Los Alamos and getting my tent set up in the Santa Fe mountains, I just had to take a hike. So, I went up a little mountain. I was too exuberant, however, and when I came down I found that I had gotten more than a little dirty. My fellow campers had been only too happy to tell me where the easiest-accessible showers were at the recreational center, just six miles away—the quantity of whiskey I'd brought to share with strangers obviously didn't dull their sense of smell. And so when I found there was a swimming pool in addition to the showers, I had to dive in.
The visit to the Santa Fe Insitute was fantastic, and I enjoyed the lectures immensely—making connections, meeting new people. Unexpectedly, I met a kindred spirit: Meira Levinson, and we had a hard time stopping our conversation. She gave me also a copy of her book, No Citizen Left Behind. I hope to meet her again sometime.
This evening, I made sure I had adjusted to the altitude, as I fully intend to hike up in the Pecos Wilderness Area tomorrow. Tonight, I just made it to the boundary, pictured here—up, up, up from the Santa Fe mountain ski area parking lot—before it was time to turn around before it got dark. Yes, that's a hat. It gets cold.
It's curious, but there's a significant number of men (some married, some single, of all walks of life) who are also doing some solo camping. They are all at least a decade older than me and are all seeming to be in the midst of some kind of mid-life crisis. Am I? Nah. If I were, I think I'd be aware of it. I'm just enjoying some nature and hiking. It's fantastic here.
18 July 2012
Switching perspective.
Pictured here is a rainbow. I took the photo to get as much of the semi-circle as I could, sacrificing the normal perspective of a horizontal... horizon.
The horizon is in Albuquerque, and I'm here because I've tagged along with my spouse (attending a conference) so that I might visit a client and do some camping and hiking. From North Carolina to New Mexico is around fifteen-hundred miles, and I'm relishing both the chance to see and experience the U.S. from another perspective as well as gain distance from my new home state and think about where I am. Needless to say, perhaps, I've chosen to be on my own while hiking and camping, and give myself some time to be on my own and reflect... or refract... on what I experience.
Switching perspective is a goldilocks situation: think how much fuller life could be if we only tried things that were too hot, too cold, too big, too small, too hard, too soft, before being chased by bears?
11 July 2012
Telling stories.
Or is that "telling lies"? A false dichotomy, to be sure, but a willful rhetorical act with a purpose to introduce an alternative.
For the moment, though, please consider the following paragraph as a writing prompt or as an IQ-test picture:
Pictured here is a single shoe and two socks I saw on a walk this morning. I actually found them the night before, quite spread apart from one another and in the road. I had put them to the side to get them out of the road, and there they apparently remained. It rained last night, and they got wet. But a curious thing also happened during the night and perhaps during the rain: the second shoe re-appeared. This morning, it was a few dozen meters away in a neighboring lawn and very easy to see. You'll have to take it from me that the second shoe wasn't there the night before.
That's enough information to start a story, and your imagination could take you to, say, a hard-working man, helpful but mixed-up dog, kidnapping, murder, Alzheimer's patient, mischievous child, space-time wormholes, a negligent (or even dishonest) narrator, or really anything/anywhere/anyone in an attempt to connect the dots.
Indeed, there's an almost irresistable urge to tell a story to make sense of things. For me, it's kind of like the urge I had to connect the dots as a kid. This grown-up version of story-telling is connect the dots without any numbers and only a few dots. And I view a reporter's job as finding more dots and perhaps numbering them.
Most people aren't reporters, however. Yet there's no dearth of people willing to connect the dots as they see them, conjuring up characters or events or wormholes without looking for more dots or information about how to number them. In fact, we've been trained to do it: it is the writer's prompt or the IQ-test picture -- like I've given above -- to describe what you see and tell a story about it. And the democratization of the Internet means most anyone can publish whatever story, whatever picture results from the grown-up version of connect the dots. (And now, a brief moment of self-reflection on this blog....)
Of course, beyond sheer curiousity, there's no reason to do a reporter's job on the "When Did The Other Shoe Drop" story and go searching for more dots or the sequence of events to number them. Still, I brought my camera on my walk this morning expecting to see this shoe and socks and took the picture and am writing about it to remind myself to keep looking for dots and information to connect them in light of recent examples of inappropriate dot-connecting, even by professionals.
For example, this morning's local paper had connected the dots between a technology grant of $250,000/year for 3 years (to supply teachers and students at a particular school with iPads and other gizmos) to students' improved test scores at that particular school. A friend's mother yesterday sent me a link about some old supposed research at a few schools connecting the dots between "principals and teachers who demand excellence and reject the notion that poor kids can't learn" and poor kids having "no excuses" for not learning. The New York Times on Sunday featured a medical research story about researchers who connected the dots between a patient's leukemia, DNA, and RNA, and a pharmaceutical treatment that worked for that particular patient. Of course, anecdotal evidence isn't enough evidence for scientific research just like single case studies aren't representative of whole populations. Still, all of these examples of dot-connecting did make for good story-telling. I read these stories to the end, anyway.
Now, to my way of thinking, "telling stories" is different than "telling lies" insofar as there is no intention of misleading the audience. Intention is the difference between murder and manslaughter, but it seems to me we do very little to question the intention of others outside the arenas of crime or scandal.
Still, there is the question of negligence.
Negligence fits neatly in between telling stories and telling lies. For example, negligent homocide is neither manslaughter or murder. It's a third option, and intention in such cases is less clear.
To reporting, while I'm sure editors and publishers try to find the mens rae of reporters who are negligent in doing their jobs -- who just number and connect the dots set before them -- the types of stories told through diligent reporting (stories told with lots of caveats, etc.) takes time. And the business case for being first and fastest with a good story makes spending that time pretty difficult. Is that a reason to label such stories as "negligent"?
I'm not pointing fingers. It's more like I'm pointing a whole hand's worth of fingers, palm up, as if to say "On the one hand," but with the understanding that there are more than two hands' worth of possibilities (else again we risk false dichotomies) for how "telling stories" ought to be done. Yes, a reporter's job is difficult, and so are the decisions made all throughout the profession, including editors and publishers.
But we do it because we love to tell stories. It's just important to define as best we can -- at least to ourselves if not also to our audience -- what our intention is in telling a story, and when reading, listening, or viewing, to think about what the intention is of the author, editor, and/or publisher.
Personally, I'm going to go with a fictional story for the case of the missing shoe because I'm not going even to try to report it. I'm quite content to chalk it up to space-time wormholes that took the shoes and socks from someone's gym locker and delivered one shoe and two socks to roughly the same location in space-time and then, some hours later, the other shoe finally came through....
---
June
25 June 2012
I'm making a bid to run for the board of the National Association of Science Writers (NASW).
My statement is posted just below, and you can click here to read all the NASW 2012 Election Details and Candidate Statements.
---
Science may be communicated now more than ever before thanks to the democratization of the web, but in keeping with our charter to "foster and promote the professional interests of science writers" (emphasis added), I think together we can do more to help our members not only adapt to the rapidly changing media landscape but to do so earning professional rates. I am seeking a position on the NASW board to work to enhance our member services and professional development programs. Since attending my first NASW meeting in 2004, I have benefitted from our association, with contacts, mentoring, fellowships, and grants. Through putting together NASW workshops on podcasting and rhetoric, serving on the Workshop Committee, participating on panels, mentoring students, speaking before mentor-program participants, and helping host two events for science writers at AAAS meetings in St. Louis and D.C., I have given back to our community. I would like to do more. Having served the D.C. Science Writers Association as board member and treasurer, I believe I have prepared myself to do more to serve our community. As of last summer (2011), I am again a freelance after spending four years at Science magazine as multimedia producer and weekly podcast host. I am chapter author on multimedia freelancing for the forthcoming NASW-sponsored field guide for science writers, know well both traditional and new media, and am keenly aware of constraints that limit the efforts of staffers and freelancers alike to adapt to our changing media landscape.
9 June 2012
I am pleased to announce that the New Science Writers Handbook -- of which I am a chapter author on multimedia -- is to be published by Da Capo for release in April, 2013. The social-media effort is underway, and you can click on the picture here to go to a this-week established Twitter feed of authors/editors of the book.
The book is the third of a series of books sponsored by the National Association of Science Writers and each book in the series offers something unique for the reader. I like to think of the first book as essentially being by famous science writers, the second book by famous science editors, and the third book by not-yet-famous-but-working-hard freelancers.
Of course, it's a vastly different and changing media landscape since the time the 2nd edition came out (2006). For one, back then, podcasting had just been invented, as had YouTube. In acknowledgement of this, we'll be running a website to go along with the book for posting up-to-date material as part of our effort to engage online with readers.
In other words, in our book you won't see multimedia equipment suggestions, for example, or any other book content that goes quickly out of date (we'll save that for the online site). Instead, in our book you'll find information about the craft, business, and life of science writing written by freelancers who understand that -- in some ways -- we're all freelancers now, whether we work at a media corporation or at a small desk in a corner of the livingroom.
What do I mean by "We're all freelancers now"? Well, if you've ever posted a comment, blog, audio or video file, and you didn't get editorial approval to do so, you're already tapping into one way that we're all freelancers now: we represent ourselves individually. So, I may as well write this --No part of this blog post was approved by the two editors or any of the other couple dozen authors of our book....
Looking forward to sharing the book and participating in the discussion. The online site will be up before the book, and if you're a science writer or just interested in science-writing, I hope to see you there.
---
May
18 May 2012
Sunrise -- Bethany Beach, Delaware -- time lapse -- I set the camera function and went back to bed.
It has been a busy Spring, and one thing I have to remember as a freelance is that it is up to me to give myself time off.
Fortunate for me, there was social pressure to do so: the cooking club I am a part of from our years in D.C. annually makes a beach/cooking trip, and so we took the weekend and joined them. My spouse just finished her first year as a new professor, so it was the ideal time for a break.
I being as fascinated as I am by the possibilities of multitools -- though knowing that multitools are not typically the right tool for professional work -- captured for fun the images I need to make a short time-lapse video of the sunrise last weekend. Because this video is for fun, I'll score it and post it and update this web page when I get a chance -- update 9 June 2012 -- here it is now.
The trip nicely coincided with a project in D.C., too, covering a conference that just ended today about the science of complexity, financial mathematics and agent-based models put on by the Santa Fe Institute and Krasnow Institute. Interesting stuff and lots of brainpower at work there to make sense of our ongoing global financial crisis.
4 May 2012
Enamored with the possibilities of capturing time-lapse videos, I was experimenting and created one that is quite possibly better than a screensaver that features an electronic version of what I did in this video -- mowing the grass. As I mentioned in my last post, time lapse is a possibility with my multitool, and because I don't currently have any other way of making one, time-lapse video is not a professional service that I offer at this point.
But learning-by-doing is perhaps the best ways that I learn a new skill. So here goes -- the picture is one of the pictures from the video. I suppose I will eventually score it with music and post it to YouTube and embed it -- update 9 June 2012 -- here it is now.
---
April
19 April 2012
Multitool or a set of specialty tools?
This question has been on my mind a lot recently because I've been noticing the proliferation of multitools in our society -- everything from Leathermans to iPhones. I've noticed because my professional life before science journalism has the feel of a multitool. With my pre-science-journalism professional history ranging from IT consultant to textbook editor to high school teacher to singer to masters' student of applied and interdisciplinary mathematics, I have made more than a few multitool purchases because I am enamored with the great number of possibilities they have, even if the multitool does not allow me to execute those possibilities at a professional level.
Having recently read Matthew Crawford's Shop Class as Soulcraft, I've started to notice that master craftspeople always invest in sets of specialty tools, at least for their professional activities. That's making me think hard about the kinds of differences and expectations in work, the mulitools I use, and whether I should still use them.
For example of this thinking, please let me tell you a story:
Pictured with this blog post is a storm front sweeping through North Carolina. The context of my taking it was at the start of several hours of the same kind of intense driving focus required for driving the autobahn, where there is only a lower speed limit. Here in the U.S., however, with lower and higher speed limits, drivers obeyed neither during this storm. I was relieved to get through the storm without incident. I know others didn't make it through alive.
It's not uncommon for people to die driving in the United States, with more than thirty-thousand deaths each year from traffic accidents. Of course, our country is big, and there's a high likelihood of unsuitable driving conditions somewhere in our country every day. But then again, it could just be those crazies who distract themselves by snapping photos while driving.
In my case, I'd rigged a tripod in the car at the last rest stop, where I'd seen a live weather map that showed an intense storm along my route. I'd hoped to create a time-lapse video by setting the camera to take a picture every ten seconds. So nothing more than a vague hope that the camera was capturing what I was experiencing was distracting me from driving. But the memory of the camera was soon exhausted, and it took a moment to understand why: I'd used a multitool, my smartphone. I don't have an intervalometer or even a camera that could use one.
I'd taken my smartphone on the trip -- heck, I've kept it regularly in my pocket -- to allow me to get email. The email and attachments had filled up most of the memory, so there wasn't much memory left for the photos. The photo above is the last one I got, taken before I even entered the storm.
I've since disabled and deleted the email from my smartphone, not just so that I can use the time-lapse function and capture lots of images (I am still enamored with that possibility), but because I was no longer convinced that I needed such ready access to email. If I really need to see a message or check my email, I can use the browser function and the Web. But I haven't. I doubt I will. Besides, a smartphone's tiny (or even virtual) keyboard inhibits one's ability to write even as it enables writing, and so is no longer my tool of choice.
I don't know about where we are all headed with our various multitools. But I do know that the kind of work I do is not in the same domain as the work of master craftspeople. Anyone who tries to emulate a master craftsperson soon realizes that it takes thought and skills and time to create high-quality work. Anyone who tries to emulate a master writer soon comes upon the thought experiment that an unlimited number of monkeys banging on an unlimited number of typewriters for an unlimited amount of time could, indeed, reproduce Shakespeare.
Indeed, I'll have to think more on this, and write more on this... another time.
7 April 2012
I went on a hike through a woods recently that I hadn't been through before and came across this greenway. It was the orange fencing that confused me. I couldn't get out into the grass without crossing the fence. Nope: I hadn't crossed the fence to take this picture. Instead, the fence had separated the path I was on from the greenway, but only along the greenway. There were no power lines, and no signs saying any were planned. There were no signs at all that I saw from the hiking path saying what was going on.
Eventually, I came across someone who was working in the green grass. She had a shovel and a bucket and some kind of little canister. Turns out, the whole area had once been a dump, and she was testing the water and soil for contamination. I did eventually find a sign near a little gravel road leading to a utility installation with warnings not to drink the water or touch the dirt. She didn't know who planted the grass, though clearly it was because it all appeared to be the same species.
The trees are alive in this picture. It was just before the leaves came out, so it isn't the wasteland that it might appear to be -- reminiscent of the last scene in WALL-E, where plants have finally begun to grow again 700 years after humans trashed the planet -- it's just that the grass grew before the leaves did. That said, the leaves have been out now for a while, and I still haven't found anyone who will take responsibility for planting the grass.
It's a lot of grass even in this picture, and this picture shows only a tiny bit of the total amount. With grass seed costing somewhere between, say, $30 and $50 an acre, that's a lot of money to make this former dump green where trees will grow for free. I wonder, too, how it ended up that there are no trees along this stretch of land, and where the plastic orange fencing came from, which looks more than a bit like it is from a construction company.... Sure. I can speculate, too. But I don't -- or rather -- I won't, at least not aloud because that's not how I live and work.
So, for now, it remains an open question, I suppose.
If you know something about it, or if similar things are done where you are, please send me an email at RobertFrederick(at)nasw(dot)org to tell me about it. Thanks.
---
March
26 March 2012
Are there subjects in which no one is an expert? Put it another way: are there subjects in which everyone is an expert?
The writer Walter Lippmann once wrote:
When all think alike, no one is thinking.
The Apple company once exhorted people to:
Think Different.
Perhaps Apple's marketing executives were thinking the same thing as Lippmann?
I bring it up because I stumbled across some different thoughts of my own recently, and then discovered that they weren't at all new, they were just "different" for me and for the people I tend to be around. In particular, I had been under the impression that there's an expert in pretty much everything, an impression I formed probably because of the work I do and that I'm around people (at least virtually) who do the same thing.
Then I went to see a Relvolutionary War reenactment.
I don't know why I went to see it, but I had a feeling it would be something worth capturing, so I brought my HD-quality video camera in anticipation of wanting to see it again and think about it some more. In the end, I made a little video about the "different" experience and thoughts that came of it, and embedded it below (though you can watch it in HD via YouTube):
I've gotten a wide variety of reactions to the video, and I appreciate all the thoughts people have sent me. But one reaction I wasn't expecting was my own, after the fact, and thinking that when I was done with the video, I would be done with the project.
Instead, one on-going thought is about expertise: there were expert, professional soldiers in that real battle; experts on historical battles, guns, tactics, and material goods participating as actors; and experts in theatrics and park management putting on the reenactment.
Were there any expert citizens watching it? Can there be expert citizens?
I was delighted to learn today that the origin of the word "expert" is linked to the same origin as "experiment" and "experience." The common root is "try" (Latin: expertus; French: experiri). As to being an expert citizen (if such a thing is possible), it seems that when people really "try" it -- through rallies, protests, free speech, and the like -- they end up on the news, as if trying out our citizenship were really something "different."
While I'm not interested in the semantics here as much as it may seem that I am given my etymological references, I am interested in a different kind of citizenry and, myself, being a different kind of journalist. I guess though this video, for example, I'm giving it a "try."
Whether that leads to any expertise, well..., can anyone be an expert if everyone can?
I think so.
15 March 2012
Beware of the simplest questions.
It's the ides of March, and I've just made another really short video that asks a very simple science question. I'll update this page to post the link to the video here, but the series of videos (this is the second) is titled "It's just a question," and that is all it is, with this question simply:
How did we learn that the Earth orbits the Sun once a year?
As I've reflected earlier (including my last post), this is a "How" question of the type that is within the realm of science: we all know the fact that the Earth orbits the Sun once a year, but it really takes some serious work to demonstrate it. Science is one of those disciplines in which we build off of the knowledge of others, but to me it seems folly to just memorize facts and call that knowledge, which typically also includes some experience (such as hitting one's head repeatedly against a wall) in gaining those facts. Still, that's how we teach it, and quite often, that is how my discipline reports it, too: 'scientists learned insert-some-new-fact> today.' I'm coming to understand that the way we report on science should differ from the way we report on the goings on of political, civic, or natural events.
But I don't quite know how. I guess I'll be seeking some more knowledge, acquired, quite likely, by hitting my head against the wall.
---
February
29 February 2012
Leap Day: making sense out of the senseless.
Pictured here is an advertisement for a false company. Sure, the company has a web page, and someone decided to place the false company's logo on this van.
But making sense out of why someone chose to do that gets into the understanding of a person's intention. And the easiest answer we humans have come up with to explain our sometimes senseless selves is to respond to a question of "why" with "why not?"
As people themselves often do not know why they do things, it seems like we have to accept such responses from others to truly recognize The Other.
I'm okay with that. I'll take on an existential attitude from time to time.
But on this particular day, I really enjoy all the focus to understand a different kind of "why" that is really more akin to understanding the "how," as in, "Why/How did Leap Day come about?"
That kind of question is the domain of science.
No one ever asks "How not?"
Happy Leap Day!
15 February 2012
Inside Costco in Burlington, WA.
Pictured here is an enormous store, with enormous quantities of foods, goods, and items. It's the land of the plenty. But why is it here? What conditions led to the creation of such stores? Who amassed such wealth as to create such stores all across the country? What did these stores replace? Who is it better for that these stores exist? Why does it cost a membership fee to belong to such a store?
I don't have the answers to these questions. But why I bring it up is because I don't find many people asking them.
If I did, then I'm sure I could look up all of the answers quite easily. Instead, I only can easily find answers to some of them. That's hardly satisfying. In particular, thinking would be required to answer all of them.
Regarding such thinking, I read a recent article in which the author considered that search-enging companies are taking steps to transform the Internet into some kind of giant Q&A machine: the cyberflâneur, the author concluded, is dead.
I'd like to do a little bit to change that by just asking good questions and not providing the answers. Here's my first.
You'll recognize the question from my previous post. As I wrote then:
(Sure, you can look it up quite easily nowadays, but could you devise an experiment and figure it out yourself even knowing what the scientific fact is?)
---
2012: January
31 January 2012
Ask questions?
Pictured here is a panda eating bamboo. A panda eats about 20 kg of bamboo a day. While bamboo is one of the fastest growing plants in the world, about every 50 years or so in the mountains of southwest China (where wild pandas live) much of the bamboo there flowers all at once and dies. That makes it very hard for the pandas to survive -- no matter how fast the bamboo grows -- particularly because not every generation of pandas experiences this shortage of bamboo. Indeed, wild pandas only live about 20 years, so if bamboo is in good supply during their lifetimes, they may not know how to forage very well (or teach their young how to forage, either).
But for hundreds of thousands, nay, millions of years, pandas have survived -- and heck, there's evidence to suggest pandas were once meat-eaters that adapted, somehow, to eat bamboo. These adaptations and the extinction of closely related species have led some people to consider pandas an "evolutionary cul-de-sac," arguing for us to stop conservation efforts and let the population of pandas die out.
But it makes me wonder what other species are also so considered, and whether that cul-de-sac idea -- as conceived -- is even valid in the scientific community. A little research shows that coelacanths, rhynchocephalians, and ginkgos are so considered. And there are even arguments out there that we humans are headed down a cul-de-sac ourselves. After all, chimpanzees are our closest living relatives; neandertals and other human-like species have all died out: we are the only living species in the genus Homo. However, it seems there's a lack of scientific consensus about this concept of "evolutionary cul-de-sac" anyway: here's one scientist writing that idea has had its day and is itself a dead-end way of thinking.
Answering these questions for myself and taking this little exploration into the world of panda-conservation and bamboo-research and seeing what others have written or said on the topic has left me with the sense that there's a real lack of question-asking out there. Supposed facts are not disputed; statements go unchallenged; there's a yielding to a person or group considered an "authority." I don't know if this is a recent trend, but it seems to me that questioning is a part of our human nature as sapients. So maybe it's not questions per se but good questions -- ones that advance our knowledge and our species -- that are lacking?
I had an excellent interview today with a scientist about complex dynamical systems and he and his colleagues are asking questions about the effects of electronic orders in the stock market -- computer trading -- particularly focused on the major traders who split their orders. (They have to do that because, say, if you're trying to buy or sell a million shares of a company's stock, you probably have to do it in little bits over time.) Because computers can execute trades and follow trading algorithms in fractions of a second and the people operating them take a lot more time than that and do not typically have all the information they would like for their own decision-making, sometimes this dual, human-computer system results in a financial crisis -- an economic dead-end or... cul-de-sac. This scientist I was interviewing along with many others want to figure out what causes such crises -- could it be something inherent in the design and/or speed of electronic markets themselves? -- and how to avoid them in the future.
From the interview, I was heartened to know that good question-asking is alive and well among some segments of our society. But what we see more often instead of good question-asking is knowledge being percieved as facts. And facts, indisputable as they are defined to be, can be dangerous things -- even deserving of potential censorship -- because they could 'fall into the wrong hands.' Such perceptions are not of the past. They are described in this article that came out today about the concerns over using a scientific methodology to weaponize H5N1 influenza.
I'm not sure what the good question is, yet, in response to those who recommended censorship. But it seems to me that thinking of science as a set of facts rather than as a way of thinking is what is different among all the folks on that federal panel who recommended censorship compared to the majority of scientific thinkers. It is that kind of science-is-a-set-of-facts thinking that will lead us down an evolutionary cul-de-sac. Indeed, asking good questions -- akin to scientific thinking -- and having the resources to pursue answers to those questions has a curious effect on people: people who have learned to ask good questions about one thing start to think and ask good questions about other things as well, including "Why are there resources available for me to develop something that may be used as a weapon -- wouldn't that lead humanity down an evolutionary cul-de-sac?"
To get a better sense of what I mean about the difference between scientific facts and scientific questioning and the subsequent thinking that results, consider the following:
Scientific fact -- the Earth revolves around the Sun.
Scientific question -- "What is the evidence for the Earth revolving around the Sun, and how could our ancestors demonstrate it for themselves?"
(Sure, you can look it up quite easily nowadays, but could you devise an experiment and figure it out yourself even knowing what the scientific fact is?)
It's that kind of scientific questioning that seems to me generally to be lacking. And I just can't help having the optimistic sense that if more of us were asking good questions more often, society would benefit by our doing so.
18 January 2012
Have you got a baloney detector?
*-*-*-*-*
Pictured here is a beautiful sunrise over a golf course in Arizona. You can see the Sun is quite small compared with the clouds. I suggest, therefore, that the Sun's effect is quite trivial compared to the clouds -- or atmosphere, generally -- in terms of Earth's weather. But, you say, the Sun is very big. But, I reply, the Sun is very far away. I then pull out a match, light it, and give it to you to bring it close to your skin.
The burning match is hot only if it is near your skin, I say, just as the heat coming from the Sun diminishes when it is far away. Plus, I add, if the wind blows between your skin and the match, you will feel even less heat. Don't you feel cooler on a windy day, even when it is sunny, I ask.
You nod. Perhaps you are starting to agree.
*-*-*-*-*
The above argument, of course, is pure baloney.
Not knowing about differences in conductive, convective, and radiative heat transfer makes it easier to accept the baloney argument above. But the baloney argument also relies on the shared experience of feeling cooler on a windy day.
Today, it is quite warm for January in North Carolina. Do I start to doubt or believe more in "global warming" as a result? No. Indeed, my personal, state's, country's, or even the world's daily, annual, or even decadal experiences are not sufficient to doubt the scientists' concerns about global warming and our civilization's contribution to it. Though such baloney arguments based on such shared experiences ("Don't you feel cooler on a windy day...") are made by lots of people, one of whom managed to secure a good website domain name for his meaningless rhetorical question about global warming.
If I start to look for other explanations for the recent warm weather, I can find them. But I have to look, and it seems not a lot of people like to look.
I suggest the reason people generally do not like to look for alternative explanations is because people do not often like to question their beliefs. Instead, they ask others to question their own.
For instance, I'm often challenged by people when I tell them that I'm a science journalist to state my beliefs about this or that scientific hypothesis, and the hypothesis du jour seems to be global warming, especially with all the warmer weather (or cooler, wintry weather, if you followed the aforementioned link above to the baloney arguments because indeed, there's a lot of cooler, wintry weather around the world, too). I usually inquire why they want to know.
The answer I typically get is that they want to know my beliefs so they can challenge them and show me that my beliefs are wrong. I reply to such challenges that the appropriate question concerning any scientific inquiry is not one of belief, but of evidence. Then I talk about the lack of evidence for gravity and how scientists have hypothesized things we have not seen or measured -- dark matter and dark energy (we haven't seen them, that's why they are "dark") -- to explain why the Universe's galaxies are accelerating away from one another. Sure, I say, I'm going to use the evidence I get every day from my personal experience with gravity, but I do not "believe" in gravity.
When it comes to challenges from people regarding non-linear systems such as the climate, I suggest, kindly, that people contemplate non-linear systems while taking a long walk off of a short pier in order to gain an appreciation of what can happen in a simple non-linear system by just taking one more step. The climate, I suggest, is far more complex than the pier.
Dear Reader, I do not know why I am compelled to write about baloney detectors in this blog posting -- perhaps the same reason all these people were compelled to write these things -- but if there is something to be believed about science then it is the belief that the science is a self-correcting discipline. Find me any other belief system in which believers regularly question the assertions of others with the same belief system and have some way of convincing their fellow believers of their arguments. Indeed, some scientists relish proving hypotheses wrong. The thing is, science doesn't have any way of proving things right.
So, have you got a baloney detector? It should be sounding its alarm any time you hear 'Science proves...' something right.
---
December
29 December 2011
In praise of complexity.
This is an electricity-use meter attached to an 18th-century farmhouse located on what is now a public park. Clearly, the meter is new and not much electricity has been used, and when I opened the shutters and looked in the locked building, an old refrigerator was the only electrical appliance inside (it was not plugged in). When I realized that the farmhouse was older than the cabin Henry David Thoreau built on Walden Pond, I began thinking about Thoreau's explicit exhortation: "Simplicity! Simplicity! Simplicity!"
But I could not get past the fact that Thoreau was living in a different time, indeed, the paragraph of the exhortation begins "Still we live meanly, like ants...." The telegraph had been invented by Thoreau's time, but it was not until many years after Thoreau died (1862) that electricity came in to regular use. I wonder if Thoreau would still think we live "meanly," or, if his little cabin on Walden Pond -- like this pictured 18th-century farmhouse is now -- were convenienced by electrical appliances that he would feel he somehow was living life out in the woods less deliberately.
Today, I write in praise of complexity because our engineered contrivances are beginning to approach the complexity of our selves -- or, at least, that is our perception: calling robots "social," attributing "intelligence" to artificial things, and even carrying devices that we label "smart." In the same way that a design suggests a designer, such complexity perceived in our engineered things naturally suggests that the people who created them are complex as well.
At least, I would hope the same reasoning applies. Having come across more than one person this holiday season who purported that politician X or scientist Y was motivated by some pure form of one of the seven deadly sins, I found myself simply replying, "And why would you judge that person as so simple when you yourself are so complex?"
At once, I am suddenly aware of all the complex technology that marketers label as "magic." Arthur C. Clarke appeared to have gotten it right when he wrote his third law: "Any sufficiently advanced technology is indistinguishable from magic."
Let us pull back the curtain instead. I suppose our doing so is but a dream....
7 December 2011
This could be you, or someone you know, particularly if you're intolerant. I made this little image to burn off some creative misfirings in my brain after reading what appears to be a famous quote from Robert A. Heinlein.
Anyone who cannot cope with mathematics is not fully human. At best he is a tolerable subhuman who has learned to wear shoes, bathe, and not make messes in the house.
--Robert A. Heinlein, Time Enough for Love
I had never seen this quote before, but what brought it to my attention was an email I receive each week about the latest books published about science. Heinlein's book is not new, but the book at the top of this week's emailed list is titled Missing Links: In Search of Human Origins and is by John Reader. I haven't read the book, but I do know that one way to make a paleoanthropologist upset it to ask him or her about "missing links." The author of the email may just have been looking for a quote to reflect on that theme, or maybe not. I certainly don't have any concern about the email, the quote, the book, the publisher, etc..
What concerns me is the apparent fame of that quote.
If we look to another bit of fiction and find Aldous Huxley's calculation in Brave New World that "sixty-two thousand four hundred repetitions make one truth," then Heinlein's quote is more than two truths if you go by search results alone. Investigating some of these sites, it appears that some mathematicians list Heinlein's quote as their favorite quote about math, without any explanation as to why.
I really try to understand other people's perspectives. It's advantageous to do so for a lot of reasons, not the least of which is that it helps me empathize with others in my profession as a journalist. Having been a math teacher once upon a time, I am particularly keenly empathetic about how our culture, generally, views math. For example, I most recently heard the character "Salt" played by Angelina Jolie say "I hate math" and it colored my impression of the whole movie because it seemed to me that it was a completely unnecessary statement for such a powerful character to say. Perhaps it was part of her deep cover. She was a secret agent pretending to be something she was not, after all. Still, it seems odd to me to respond to such cultural sentiment by name-calling, as Heinlein's quote does. Indeed, people are not saying they hate mathematicians, just the subject that they study.
Perhaps I'm not old or wise enough to have developed such intolerance. I guess I truly believe in the little children of the world, who see what life is like for others and want to do good, and who encourage others to do so, too. Sure, you may hate math. Or you might think as Heinlein's fictional character does that those who cannot cope with math are not fully human. But, in either case, prepare yourself to deal with Newton's Third Law of Human Interactions (inspired by Oliver Wendall Holmes, Jr.) --
For every person who holds a strong belief, there will be another person with an equally strong but opposite belief. Very likely they will meet, or perhaps be introduced by parties who know both. And then, very likely, they will fight.
---
November
27 November 2011
Supplying what is inexpensive; influencing demand.
Pictured here is a shot from inside a grocery chain and a whole freezer section devoted to "whipped toppings," though none of them contain any more than trace amounts of milk.
Of course, with supply meeting demand, an economist could reasonably say that a whole freezer section of whipped toppings is what people want, along with the gallon jugs of oil (presumably for deep-fat frying a turkey at this time of year) as well as a variety of meats, both pictured in the background.
But an economist could also say that market pressures make milk more expensive than hydrogenated vegetable oil and corn syrup, so a little food chemistry allows a supplier to produce an equivalent product for less money, influencing demand for it through advertising the new product's positive traits.
Being someone who never bought whipped toppings other than those made from real cream (and so would soon spoil), I was intrigued by a Thanksgiving-dinner companion's remark that the whipped cream with real sugar and real vanilla I made to top my homemade pumpkin pie (see video below) could be confused with a "whipped topping," at least in how it looked, though my companion said too that some folks prefer the taste of the whipped toppings over whipped cream.
It got me thinking, and I think I understand. I'm sure, for example, that for all those people who leave their jobs and the co-workers say to the new hires, 'Wow, you have big shoes to fill,' there are plenty of times when the new hire is better than the person who left -- filling the shoes quite well -- never mind all the times that co-workers are happy to see underperformers leave and see new folks take their places. Robots, too, are serving as substitutes for real people -- think of robots for customer-service calls, for example -- and we may someday choose robots to care for the elderly.
But I have a concern that supplying what is inexpensive and influencing demand is the best way forward in the long run.
Sure, we like choice; we like new things, new ideas, new people; we dislike spoilage (in whatever form it may take). But while our substitutes may seem to be equivalent in the short term, they do not ever seem to be in the long term. They may take on new names or identities of their own -- such as "whipped toppings" -- and so be desired for their own sake or even preferred over the original they were designed to substitute for.
But substitutes can also make us fat, unempathetic ('Are you old? Yes? Well, we can just let a robot take care of you....'), and/or lead us further toward what is already an unsustainable future -- economically, environmentally, socially.
Indeed, further reducing the expense or eliminating other barriers to production is continuing down that path of "supply-side economics" that was implemented in the 1970s to get the U.S. out of "stagflation." Today, explains the author of that linked opinion piece (referring to April, 2007 -- before the economic crises -- when the piece was written), supply-side economics has done its job, with the good bits of the principle already incorporated into mainstream economics, but with the perversions -- still substituting for the real thing -- needing to be retired.
Still, many politicians -- especially those of the Republican persuasion -- are using the perverted bits of the principle to help suppliers produce more -- they liked it in 2008 and they like it this year, too -- thinking that businesses and those who run them will just give up and quit without the continuation of supply-side economics, even the parts of it that have been perverted.
As we start the buying season, I've resolved that every 'Do I really need a...?' question I ask myself will be immediately answered. That's because the moment I ask myself that question, I know that I don't need a '...' because I know the only reason I am asking myself is because the supply is cheap and my demand is created by the influence of advertising.
As we start the 2012 election season, I've resolved that every time a politician says something that makes me wonder 'Do businesses really need ... incentive to produce more ...?' (including producing more substitutes) I won't immediately answer it, but I will be skeptical about such supply-side thinking that is motivating the politicians' words and what that thinking means for our future -- economically, environmentally, socially.
13 November 2011
One could see this math book sitting in the "reading" bin as misplaced.
I did not put it there, though if you've gotten to know me -- even if just by reading this blog -- you might think that I had. I'm sure the bookstore staff did not put it there. But the person who picked it up -- interested in a fifth-grade math workbook for the gifted student -- and putting it back in the reading section, well, that person may think about math the same way I do: as a language.
We characterize math as the "language of science" but do not teach it that way. Instead, we teach it -- at least until students first come across proof, perhaps in calculus -- as a series of grammar lessons and rules. And why would you learn a bunch of rules unless, by learning them, you could actually do something?
I'm coming to understand that it can be very difficult to sell a story that involves mathematics. I've done it before, even on NPR -- or at least a story about teaching math. But when math is part of the story and is more than just a way of teaching it, a solution, or an equation... but instead as an argument, a language -- there, I've not yet been successful.
I am going to keep trying, but the world may not be ready for it yet. It is hard to remember, but I have to remember that it is no longer my job to prepare them: I stopped being a math teacher years ago.
6 November 2011
Went to a wedding yesterday.
Here's a picture of the present I wrapped for them. I folded tiny cranes, and put a pair of them on this corner, symbolizing the couple, with a group of cranes at the opposite corner, symbolizing their friends and family. It was a delightful wedding, and I was glad to be one of the cranes at the far corner, invited to celebrate their relationship.
There are events in life that should not be missed. It is all too easy to think that most of life can be.
1 November 2011
Back to the Blue Ridge Parkway this past weekend.
We started out in Boone, where it snowed. We were there to see the fall foliage. We were disappointed. Most of the trees had lost their leaves in Boone, and the snow made it hard to see very far. Indeed, it turned out to be Appalachian State University's homecoming -- no wonder we had such a hard time finding a hotel room. Not that I hadn't planned ahead, but the bed-and-breakfasts I looked at via the Internet were all full.
Turned out, with the snow, it wasn't such a bad thing to not have breakfast planned, and so get up and get going early in the morning, heading south toward Asheville.
Right about here -- as pictured -- we'd just come over the top of a mountain pass and turned a corner and there was a "scenic overlook." We cried in amazement at the beauty before us, stopping and getting out of the car. When I got back in the car, I saw the wonderful road ahead and had to capture that, too.
It is very easy to spend so much time working and thinking about work-related things. But it does not take much reflection to consider that life's events -- such as taking this weekend for just me and my best friend -- are worth much more than the time it takes to do them.
---
October
24 October 2011
I gave my first-ever Ignite! talk, the venue was in Flagstaff at the annual National Association of Science Writers conference.
A friend took a video of it.
I was so anxious to see it... after getting up that morning at 4 a.m. (Eastern) and traveling all day to Flagstaff, the talks were to be given starting at 7 p.m. (Arizona time, which at this time of year meant it was starting at 10 p.m. body time after a very long day).
That, and the audience had a cocktail hour right before (and during, and after), and who knew what to expect from the actual recording?
Having completed the presentation the night before, and without being able to see any words I'd written, the presentation, thankfully, still came out... well..., okay.... You can see it for yourself here:
What I have come to realize from my earlier musings about Sherry Turkle's book and about the true cost machines and technology and about reducing ourselves to what we present to others is that we often disable ourselves by using technology rather than enable ourselves.
In part, that is what led to the talk -- a real challenge to fit a message to a media form (5-minute auto-advancing Powerpoint presentation without any notes) that could be quite disabling -- the very opposite of what technology is designed to do: enable us.
Hopefully, I used the technology of the talk to... well..., enable me a little bit anyway. But you're the judge of that.
18 October 2011
Hiked the South Kaibab trail yesterday in the Grand Canyon.
Wow, are my legs sore! Our group of science writers -- 13 of us -- decided we couldn't come all the way to Flagstaff for a science writers conference and not go spend a day hiking the canyon.
Sure, we were prepared: we carried lots of food and water, some of us rented trekking poles, everyone had good shoes, and no one went too far (we did eventually split up-- go further down the trail -- in to three groups based on how much we wanted to do). Our rule for meeting back at the rim was just to hike for a certain amount of time, have lunch, and then turn around -- and all three groups ended up back at the rim within a half-hour of one another. The day of hiking could not have been more perfect.
Being with a group of science writers, of course, we talked along the hike about geology, climate, erosion, cacti, scavengers, snakes, and whether anything new could be written about what we were doing at that moment.
Indeed, I've made the hike before into the Grand Canyon, down a different trail with a different group, and could predict pretty well what we were to experience (including the pain). But I'm coming to understand that new experiences and novelty, while good for selling trips as well as stories, is often just so much hype. No, I won't be a Luddite, destroying or not acknowleding technology and living in the past. But hiking through a really big, ancient hole in the ground with a good group of people will be a life-long memory, and so was not to be missed.
8 October 2011
I don't know why people like to re-create the past.
I suppose it gives them an appreciation of what our ancestors did, even if it is a reminder of a more humble past: this camp was of the defeated Confederate soldiers.
In the town where the encampment was there was also a house that was the first example of indoor plumbing in the state. Legend has it that Cornwallis had camped in the very same spot as where the house now stands. I'm not sure why those two facts were put together on the same brochure, but I was amused by the coincidence, and thought you might be, too... reflecting on humble origins.
---
September
20 September 2011
What lies beneath is not always recognizable.
I found this skeleton sitting as pictured on a dock at a city park. I do not know what it is. Some of the bones are clearly missing, as this skeleton is not from an animal that lacks bilateral symmetry. And I can say that because I am pretty sure that it is not an extraterrestrial creature and because the animals we humans have discovered on Earth with a nerve cord have bilateral symmetry. (There are always caveats when thinking scientifically... or, at least, I think there are.)
But besides my natural curiousity about what this creature was, how it lost its life, where the missing bones are, and who put it on the dock, what really strikes me about this particular find is that it does not suggest a particular animal, but several. If there were skin and hair, or feathers, or scales -- even with the missing bones -- it would be much easier to tell what this animal was, and perhaps clues as to how it died. That is, it would be easier to categorize it.
But it's not "fleshed out."
Fleshing out what lies beneath is, of course, important. It is the presentation of ourselves, say, online, for example -- like what you're reading here. But how often do we use presentation -- both in creating or receiving presentations -- to reduce something to its imagined core rather than appreciate its complexity? Labels help us positively categorize, sure, but also allow us to negatively discriminate. And I think that's where there's really possibility for error in what we think we know, because when we see what lies beneath -- like this skeleton -- without the presentation, it can arise our curiousity in ways that the presentation cannot.
If it was just a dead goose, say, laid on the dock, I probably would've noticed it, but just walked by.
I wonder to what if any degree this desire to see what lies beneath is what drove early scientists to dissect creatures, or how it influences our science education in having children dissect creatures in school...?
15 September 2011
It's too easy to get caught up in apparent contradictions.
Pictured here is a Trek bicycle attached to a Cadillac parked in a handicap spot at a beer store. When I walked in the store, I found the man who had been driving the car (which itself had no other passengers) grabbing a case of beer. It would be too easy to get caught up in apparent contradictions about that man -- to start -- if he was handicapped, the owner of the car, the owner of the bicycle. I had only to ask, and I'm sure -- he looked friendly -- he would have answered.
But I decided to embrace the apparent contradiction and let it go.
We live with apparent contradictions all the time: that machines make us more independent, that voters change their minds but representative politicians who listen to them should be consistent, that the inductive field of science -- particularly concerning non-linear events like the weather -- is predictive in a linear-like way.
Of course, those contradictions do not keep us from believing what we want to believe and getting angry about or at others who believe something else. And I might have gone in to that beer store and yelled angrily at that man had I not chosen to embrace the apparent contradictions and let it go. Indeed, upon reflection, it is easy to think through ways to explain the apparent contradiction: that he might have a heart condition, say, that I could not see; that he might have been driving the car as a chase car in support of a bicycling friend who, after the ride, he dropped at home and was picking up beer to share.
But embracing contradictions for which there may not be an apparent explanation, that is hard work for all of us, and the profession of some of us -- e.g., scientists, journalists, professors, theologians, philosophers -- who must reason through what we can, experiment, probe, describe, argue... about the apparent contradiction. Of course, there are some professions' responsibility to highlight apparent contradictions -- e.g., scientists, journalists, professors, theologians, philosophers.
And now, dear reader, you might be wondering at the apparent false dichotomy I set up -- embracing versus highlighting contradictions -- as indeed it is the profession of some to do both.
But it is too easy to get caught up in apparent contradictions -- and highlighting without embracing contradictions and recognizing that it is okay not to "know" something, that's where science begins.
Research is what I'm doing when I don't know what I'm doing.
--Wernher Von Braun
It is in scientific honesty that I endorse the presentation of alternative theories for the origin of the universe, life and man in the science classroom. It would be an error to overlook the possibility that the universe was planned rather than happening by chance.
--Wernher Von Braun
Our sun is one of 100 billion stars in our galaxy. Our galaxy is one of billions of galaxies populating the universe. It would be the height of presumption to think that we are the only living beings in that enormous immensity.
--Wernher Von Braun
How many apparent contradictions does the famous NASA rocket scientist highlight and embrace? The above is just a sampling....
---
August
31 August 2011
Mushrooms are natural metaphors.
I was walking in a new-to-me part of town with a neighbor and we found this mushroom that the neighbor said hadn't been there yesterday. The wonder of a mushroom, growing overnight, from a tiny spore to something larger than my hand is an apt metaphor for many things we humans do and encounter. Most recently, I'm reminded of this metaphor with the tiny spore U.S. presidential hopeful Michele Bachmann earlier this week placed before the public in Florida and media around the world. Her statement linked the recent earthquake in Virginia and devastation caused by hurricane Irene to a message from God to the politicians in Washington, D.C.. The reaction to her statement mushroomed.
It's curious: the link that many in my..., well, "liberal" circles sent me showed a rather serious sounding Bachmann and a non-responding crowd, suggesting the crowd accepted Bachmann's suggestion that God was sending a message.
But the link that many in my..., well, "conservative" circles showed this was clearly humor -- judge for yourself (video from The Associated Press):
Clearly, Bachmann enjoyed the audience's response, and so it would be easy to think -- seeing both clips -- that Bachmann was summarizing her earlier humor in the more serious-sounding clip. But Bachmann is at two different rallys, unless she changed blouses mid-speech. I don't know if this is a new insight or not -- it doesn't matter even which speech was first -- but it certainly helps explain (to me, anyway) why this mushroomed the way it did.
two spores : two mushrooms :: two stories : two reactions
And whatever your tastes are in humor/science/religion, it is pretty easy to see from watching the two video clips that Bachmann's humor worked with one audience, but not the other.
We create metaphors from technology.
You could say with this blog entry that I'm trying to "debug" the miscommunication that led to the mushrooming response to Bachmann's spore. I'm also trying to get a handle on the liberal- and conservative-"programming" emails that "stuff my inbox." MIT's Sherry Turkle writes about this in a book that I started reading last night, offering insight into why it is we expect more from technology and less from each other, and perhaps in doing so also explaining what is nourishing those miscommunication mushrooms....
I hope I can meet Turkle someday and talk with her about it.
18 August 2011
Two things about this picture:
the lake pictured, ringed by houses, is in the Twin Cities;
the picture represents at least four non-linear systems.
Of course, at this time of year, the trees cover up the view of the houses, the water is in liquid form, and should you walk too far in one direction you will get wet. The fourth non-linear system represented is the climate.
We've all seen trees grow and drop leaves, water freeze, and people jump off docks into the water. These events do not happen slowly and steadily, however, as a big gust of wind can empty a tree of leaves, a cold snap can freeze the water, and there's only one step between being dry and being wet. That's what makes them non-linear: the output is not directly proportional to the input.
And because we've seen these types of non-linear events before, we believe they will happen again, given similar circumstances. Indeed, this way of thinking is practical and useful. And if the trees didn't lose their leaves but turned to various fall colors and then turned green again, or the temperature was well below 0 for weeks on end and the water didn't freeze, or if someone walked on liquid water, we'd be pretty darn amazed.
This reasoning by past experience -- inductive reasoning -- is the only kind of reasoning science can actually do. But this kind of inductive reasoning is uncertain: a counter-example proves a scientific theory wrong.
Consider for a moment the scientific theory of... gravity. Practical experience tells us that this theory is pretty reliable. The more massive something is, the more it experiences the force of gravity.
So why are galaxies speeding away from one another and accelerating? This is what Edwin Hubble discovered and no one in the scientific community can explain it without postulating other theories of dark matter and dark energy. In other words, scientists aren't certain.
So why do really small bits of matter do not seem to be bound to these rules of gravity? Einstein's theory of gravity was disproven in 2004, and a quantum theory of gravity may be proposed to account for it, someday. In other words, scientists aren't certain.
But come on, it's gravity -- everyone knows gravity, right?
But come on, it's the climate -- everyone knows climate, right?
Like gravity, the climate -- like the tree leaves, the frozen water, and the dock-walker -- is a non-linear system. Big changes can make big or small differences. Little changes can make big or small differences. And with gravity, we're not so big as a galaxy or small as a muon as to be near the non-linear tipping points of gravity, so our experience is pretty stable.
But unlike gravity -- or deciduous trees, water, or walkers near the end of a dock -- scientists do not have reliable equations for predicting what will happen to the climate or when we will reach a tipping point for a big change. They've only recently begun to study it. In other words, scientists aren't certain. But because scientists only prove things by induction, there will always be doubt, just like scientists doubt the scientific theory of gravity, with one of the most comprehensive such theories -- again, Einstein's theory of gravity -- disproven in 2004.
Curiously, one of the presidential candidates in the U.S. -- Rick Perry -- doubts the human impact on global climate change:
Sure, doubt is fine. But as Perry says in the video (August 17, 2011) --
"I don't think, from my perspective, that I want America to be engaged in spending that much money on still a scientific theory that has not been proven and, from my perspective, is more and more being put into question."
-- is to misunderstand science itself, never mind the common non-linearity of climate, trees, water, dock-walkers, and gravity.
For me, I've now written my post and so am taking a deep breath and moving on.
Speaking of posts, the Washington Post had a fact-checking post about the other things Perry said in that video clip, should you want reason for a few more deep breaths.
8 August 2011
Forty degrees down means fifty degrees up in this right triangle.
If this were a ladder, such an angle would be ill-advised, at least according to OSHA. But machines allow us to do some pretty amazing things. And this church would've needed a lot of scaffolding to paint the traditional way.
Yet, one has to ask, at what cost?
I saw the movie Home this past week and I began to wonder about the true costs of all the machines in our lives. It can be pretty sobering. But I believe it is important to think about because it is very easy to think of "oneself" as synonymous with "individual" or in "isolation." And we're not.
Like the story of John Henry -- the steel-driving man who was more powerful than the steam-powered drill, but died anyway and so was replaced by the machine -- the story of machines in our lives is one of inevitability.
Machines, then, represent the future where one person can do quickly what would take a community quite a while, whether tunneling through a mountain or painting the steeple of a church. The one person, however, relies on the machine, and all of the infrastructure it took to make and supply that machine. And that infrastructure is located elsewhere. So, in a very real sense, the one person using the machine depends on more people, but in a removed way. In other words, to the degree that one person thinks that with a machine s/he is acting independently is the degree to which that person has a false sense of independence.
I'm not writing anything new here. What's new is that I'm thinking it and what I'm going to do with these thoughts. I don't yet know what that is, but will reflect more in this blog in the future.
2 August 2011
Discovered a rare treasure today.
Out on the Blue Ridge Parkway with family, we came across this amazing bridge that I learned is called the Linn Cove Viaduct. It's rare because it is the only bridge in the world that is like it. It's a treasure because it represents an engineering marvel as well as the will to preserve the natural beauty of the mountain while still building a road through it. All this for $9.8 million over the 3 years it took to build it.
I'm still thinking about resources, and what happens and what doesn't and when. I guess that's because today, August 2, the U.S. Congress finally passed an increase to the debt ceiling. When this bridge was being completed, Ronald Reagan was President, and Congress raised the debt ceiling 18 times in his 8 years in office. Congress raised it 7 times during George W. Bush's time in office, and PolitiFact reports that the debt ceiling already was raised 3 times during President Obama's term. Since 1940, it's been raised 106 times, often without any comment or national attention. So why the fuss this time?
Pundits have their various ways of spinning the answer to that question. I've heard different takes from newspapers, radio shows, and the like. But I suggest that the country is finally waking up to a 30-year-old dream that was built right along with this bridge. And like a dream, it's a little difficult to remember what you were dreaming about when you wake up.
---
July
18 July 2011
Go climb a mountain.
Sure. At least a thousand feet from bottom to top -- that makes a mountain, right? -- and thanks to my recent move to North Carolina, there are plenty nearby.
In D.C., the Washington Monument is only about half the height of a mountain, and there are several official organizations of people who would try to stop you from scaling it the second time that you would need to scale it in order to say that you did a vertical 1,000 feet -- nevermind the equipment you'd need to get up the first time.
I never attempted it. But I thought about it a lot.
The vigorous outlay of energy (I actually climbed 2 mountains already this week) is in celebration of life and health. While the symbolism of climbing a mountain varies widely -- from gaining confidence to trepidation (think "Moses") -- I rather like the 'Because it is there' reason for doing it. In other words, I don't really know why I chose to climb 2 mountains in celebration of life and health even though I've learned much of the science and spoken to lots of scientists about what motivates people. But while I like to think, based on that understanding, that I know why people do things, I have to write I myself often do not really understand what it is that motivates me.
I suppose this is a Modernist idea -- that I could even know, or that there even is a thing or fact or idea that is motivating me or others. And then, I'm struck, thinking along those lines, what is Post-Modern science?
Wow
! Any post-modern scientists out there who want to talk?
13 July 2011
Not sure why there are three fire hydrants in a row here. I found them out on a walk in and around one of the rest stops along the interstate in North Carolina. I was imagining all kinds of fire-department practicing going on here, or perhaps fire-hydrant installers just practicing their trade. But if a fire hydrant (or even three) are needed to protect the trees and the rest-stop buildings a hundred yards away, why put them all so close to one another?
Scarce resources -- in this case, perhaps, water pipe to distribute the fire hydrants more thoughtfully or the human effort to do so -- has been on my mind recently, including my last blog post. Fresh water, particularly, is scarce on our planet, and while U.S. President Kennedy reportedly said that 'if we could get fresh water, competitively, from salt water... it could really dwarf other scientific accomplishments,' there aren't a lot of scientists working at it.
I wonder why not?
I suppose the answer itself is 'scarce resources.' With a solution to the fresh-water-from-salt-water problem, you couldn't possibly patent it and hope to make money on it: everyone would steal it. And how, as a law-enforcement officer, would you feel about enforcing a patent that would then prevent people from drinking water or growing their crops?
To those scientists who are working on that fresh-water-from-salt-water problem -- thank you for undertaking a task equivalent to that of Salk's work on the polio vaccine... at least a task equivalent to that of Salk's work in Salk's mind when he said, "Could you patent the Sun?" Truly, you are doing work that truly could dwarf other scientific accomplishments, and, going in, no one is expecting you to make money on it. Good luck.
11 July 2011
Had the chance to watch sausage being made. Even got to try my hand at it, too. But the oft-quoted comparison between laws and sausages didn't apply.
"Laws, like sausages, cease to inspire respect in proportion as we know how they are made.&quot --John Godfrey Saxe
Indeed, I was inspired more when I saw them being made. Though that could be because these were "organic farm&quot sausages. Still, I was left with the other side of the metaphor -- that there's probably a lot more unsavory about laws being made than sausages.
I think that's probably accurate about scientific results, too.
Imagine Archimedes running naked through the streets of Syracuse shouting "Eureka!" He was so excited by understanding displacement--the story goes--he literally lept out of the bathtub (changing the displacement of the water he was in) and forgot to dress before carrying on about his result.
Of course, he was his own publicist....
Nowadays, neither scientists nor publicists (of science, anyway) run around naked shouting "Eureka!" Or at least, I haven't seen them. Indeed, there's a lot of toil to scientific projects, even ones that never go anywhere, which is nicely illustrated by this "Bad Project" video and the existence of it:
At the risk of mixing metaphors and pushing them too far, science and law -- as enterprises -- both have their pork projects. But science benefits from the unsavory projects and the incorrect hypotheses. That said, incompetent science is bad because it is simply wasteful. But since it takes so much time, expertise, and effort to get funding (more than a bathtub of water and a thoughtful naked guy sitting in it), I have to think that perhaps it is more how the scarce resources are allocated for science projects that is unsavory, rather than the science itself.
7 July 2011
Zonk.
I have had my head down, too -- finishing up some freelance projects, getting moved in to our place in North Carolina, and celebrating the holidays.
When I saw this guy, though, I began to think about the U.S. education system. In particular, why, as a society, do we teach students things that are so boring to them that they literally fall asleep -- zonk! -- reading their books?
You may or may not know that I was once upon a time a high school math teacher at The Latin School of Chicago, and I also taught first-year calculus at The University of Michigan (while getting my master's degree there). That's not to say that I have some special insight into how things are or should be. Instead, it's to explain why the topic of education is regularly on my mind.
I'm often reminded especially of students telling me that they would never need this stuff.
I understood. Math is typically taught as grammar until calculus. And who wants 12 years of grammar lessons before they learn to speak a language? Sure, I would work to teach them to speak math little bit here and there -- in algebra, geometry, trigonometry -- saying 'Wait until I get to teach you calculus, oh boy!'
But I couldn't deviate too much from the plan: there were standardized tests, after all. And parents could and did undo a year's worth of my encouragement with a simple statement: 'I never used this stuff.'
I guess that's why the students said they would never need it.
I have to say, personally, the most sublime experiences I have ever had have been in the study of mathematics, both in executing proofs and in seeing it describe (and so applied in) the world around us.
Okay, so maybe the guy pictured here partied too much the night before. Maybe he is learning by passive transport. But I would guess that what he is studying really isn't very interesting to him. And I wonder why, except that he feels he has to, he is spending money (as a college student) to learn it.
(I guess I should've woken him up to ask.)
---
June
25 June 2011
Transcend Your Evolution.
It's a clever bit of advertising for a salon. When we "transcend our evolution," we go beyond the gradual change/development/process. For a salon already named with "nirvana" the phrase suggests that at that salon, you will achieve perfect happiness. I bring it up because I'm fascinated by the interaction between science and religion. Here, the religion is, of course, Buddhism/Hinduism.
What's curious to me is that when I look up the definition of "nirvana" in these religions, I see that in Buddhism that it is a transcendent state with no suffering, desire, sense of self, and the person achieving nirvana is released from the effects of karma and samsara. Hinduism's definition is similar. But what most people mean by "nirvana" is the aforementioned happiness.
It reminds me of the word "inconceivable" in the movie The Princess Bride --
particularly that last line -- "You keep using that word [inconceivable]; I do not think it means what you think it means."
Of course, the word "nirvana" as defined as "perfect happiness" is no less valid than the definitions proffered by the religions.
So are scientific terms--such as "evolution"--any less subject to the multiple ways in which the world comes to define them?
I don't have an answer. But I do like asking questions.
16 June 2011
Come high water, I still made it to Omaha. I was a bit concerned that I would be re-routed as I had been to get around St. Louis. When I drove through, though, the Missouri River had not yet closed down I-29 south of Omaha, so from Kansas City to Omaha it was a straight shot.
I'm here to visit family, but I couldn't help thinking of all the science involved in floods/plains/levees, and particularly the engineering and fluid dynamics. Levee failure -- real or deliberate -- has me thinking about why people are interested in seeing things destroyed. For instance, on the other side of the Missouri River in Iowa, people are now tresspassing and so breaking the law to get a good view of the high water's effects on Omaha.
There are a lot of emotions that come with a flood: fascination with Nature (from a safe distance) certainly makes sense as one of them. But why people destroy things and post videos about it for other people to view -- and view them people do -- well, I'm fascinated by that, too.
If you are or know any scientists who are studying why people seem to enjoy watching other people destroy things, please send me an email. Thanks!
10 June 2011
I moved to North Carolina today. As I understand it, everyone in this part of North Carolina has a blog. So, today will be the start of my blog.
Today was also the first Science weekly podcast for which I was not the main host in four years. I knew that I someday would be moving away from the D.C. area before I even moved to the D.C. area -- Science knew too -- my spouse had gone back to graduate school with the goal of being a professor, and almost every university/college is not in the D.C.-area. Still, I wondered what I would be feeling today, especially when I heard the show... I will miss my colleagues, but I'm very excited about the new adventures to come -- I feel great!
---
RobertFrederick (at) NASW (dot) org